Electricity Providers – QLD
Make a better electricity provider comparison with our customer satisfaction ratings of Queensland suppliers.
Compare QLD electricity providers with our customer satisfaction ratings.
One in two Queenslanders settle for the power provider of their new home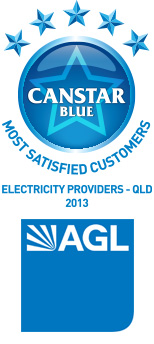 While electricity prices rise across the country like the mercury in January, some Queenslanders are content to settle for whatever utilities provider they're matched with, according to our latest results.
Nearly half the respondents to our survey of Queensland bill payers ended up with their electricity provider because it was already supplying electricity to their property. Other respondents were more proactive, with 44% selecting a provider that offered discounts and rewards.
A similarly high number (48%) have considered switching providers so they can find a better deal for their household.
According to a report published by Grattan Institute late last year, the average electricity bill in Australia has increased in cost from roughly $890 a year to $1,660. Most Queenslanders seem to have realised this, as 85% of our survey respondents have taken steps to mitigate their power usage to save money on their bills.
Furthermore, 43% wish to capitalise on the sunshine in their state by installing solar panels in the next five years.
AGL top list of electricity providers in our 2013 customer satisfaction ratings
Our survey also asked Queenslanders how satisfied they were with their current electricity provider. We've compiled our latest ratings from their responses, with AGL achieving this year's Most Satisfied Customers Award – Electricity Providers, QLD.
AGL should be commended for receiving five stars in the areas of overall satisfaction, uninterrupted supply, availability of payment plan options, customer service, and billing. It's also the second year in a row this brand has achieved our award in Queensland.
Also achieving five stars ratings in this category were Origin and Ergon Energy. You can read our complete results below.