About the Queensland Gas Market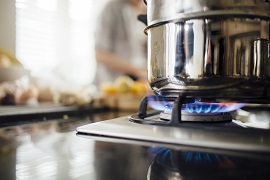 The majority of Queenslanders have been able to choose their natural gas supplier since back in 2007 when 'Full Retail Competition' was introduced. However, until Red Energy came to the party in 2018, AGL and Origin were the only two energy companies to offer retail gas services in the state. This is in stark contrast to NSW, South Australia and Victoria where several major energy providers compete for gas customers in far more competitive markets. Origin and AGL supply more than 90% of natural gas connections in SE Queensland, according to the Australian Energy Regulator's (AER) latest report.
The exceptions are those covered by Western Downs and Maranoa regional councils, including Roma and Dalby. In these areas, the local councils have licenses to retail natural gas to customers.
Who sets gas prices in Queensland?
Natural gas prices for most of Queensland have been deregulated since 2007, meaning that Origin and AGL have determined their own plans, prices and conditions for some time. Prices are generally reviewed once a year, but if the retailers increase prices at any time, they must inform their customers at least 10 business days before the changes take effect. Prices are regulated in regional areas.
Queensland Gas Contracts
In areas of Queensland where gas prices have been deregulated, households will be on one of two types of contracts:
Standing offer: All energy providers are required to offer standard contracts in addition to their market offers. These are the contracts that customers are likely to be on if they have not switched providers in several years. These contracts are ongoing and have basic terms and conditions set out by law (such as no exit fees) but will usually work out more expensive than market offers.
Market offer: These contracts are set out almost entirely by the retailers and provide customers with the opportunity to save through conditional discounts and any other sign-up incentives. Market offers come with varying contract lengths and conditions. They may include exit fees.
The latest figures from the AER show that about one in five Queensland households remain on a standard gas contract. This means big savings could be on the cards for those who switch to market contracts, even with the same retailer.
List of QLD Gas Suppliers
The QLD gas market is not as competitive as other states, but that's not to say there aren't any good deals out there. If our customer ratings are any indicator, it will be worth keeping your eyes peeled for future offers as other suppliers attempt to chip away at the dominance of AGL and Origin. Here is a full list of gas suppliers in QLD:
Picking your gas supplier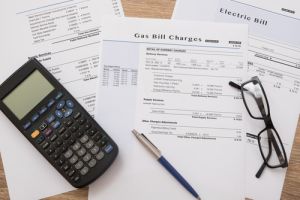 There are lots of things to think about when it comes to picking a gas supplier for your home. We asked respondents to our survey in 2019 about their main reasons for initially picking their gas supplier. This is what we found:
28% shopped around and compared plans and prices
24% just went with a retailer name they recognised
20% were attracted by a big discount
13% picked the retailer that appealed most to them for other reasons (e.g. green credentials)
10% were attracted by a different sign-up incentive (e.g. movie tickets)
About one in ten respondents gave other reasons for choosing their gas supplier.
Half of gas customers in QLD (35%) signed up to their supplier over the phone, while 32% signed up online. Only 27% of 2020 survey respondents have switched gas suppliers in the last two years.
How to find the best deal on gas in QLD
The amount you pay for gas is determined by two main costs – usage and supply charges. Usage charges are what you pay for the gas you actually use, while supply charges are ongoing daily costs you'll need to pay regardless of your usage.
In Brisbane, you can expect to pay around 70-75 cents per day in gas supply charges. These are charges just for being connected to the gas network.
Usage charges are typically around 4-6 cents per megajoule (the unit of measurement for gas). A gas oven will likely use around 12 megajoules an hour.
As is normal for gas companies, each provider charges different usage rates for gas depending on how much you actually use. For example, the first 'block' of gas you use a day will usually be charged at the highest rate. This is usually around 7-8 megajoules. The following block will be charged at a cheaper rate and so on. There will then be a lower cost for any remaining usage. Be aware that retailers may kick in their different usage rates at different intervals.
Be aware that gas prices are subject to change, meaning the only way to find the cheapest plan for you is to compare rates on a regular basis. With a few gas retailers to choose from, it would be easy to 'set and forget' under the assumption that they are more or less the same. But that can be a costly mistake. Also consider that you don't necessarily need to get gas and electricity from the same provider. While you will need to buy gas from only seven companies, there are 25+ electricity retailers operating in SE Queensland that would happily welcome you on board.
For many people, price will be the first and last thing they consider when comparing gas companies, but it's also worth keeping our customer ratings in mind – because 'cheapest' doesn't always mean 'best'. It would be smart to keep your options open and regularly compare.
About the author of this page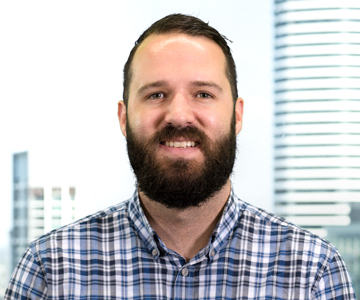 This page was written and is regularly updated by Canstar Blue's Energy Editor, Jared Mullane. He's an expert in all things utilities, including electricity, gas and water, helping to make complicated subjects easier to understand for consumers. A trained journalist, Jared is usually one of the first to break energy-related news, whether it's the latest changes in the industry, price movements, or the next best deal you need to know about.