iPhone Mobile Plans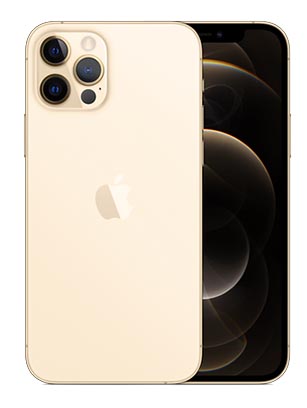 Apple's iPhones are some of the most popular smartphones in Australia. If you're looking at picking up a new iPhone on a mobile phone plan, you'll be limited to Telstra, Vodafone and Optus if you want the latest iPhone on a plan.
iPhones are not the cheapest smartphones around. The iPhone SE released in 2020, is Apple's more 'affordable' iPhone, however it's still rather pricey. This device is available for around $60 per month on a 24-month plan.
The more premium iPhones, such as the iPhone 13, can cost closer to that $100 per month mark if you're looking at a 24-month plan, and iPhone 13 Pro plans are typically well over $100 a month. With these plans you'll have to look at what goes into the price – often it's more than just the data, calls and texts. Telcos often include extra stuff such as data-free music streaming, access to live sports, entertainment extras, and more.
Samsung Mobile Plans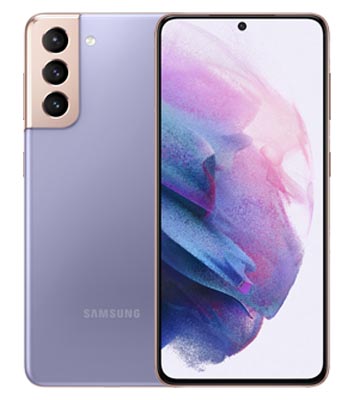 The most popular alternative to the iPhone, Samsung's Galaxy smartphone range offers something for almost everyone — from low and mid-priced devices such as the Galaxy A series, to premium handsets. However, the Galaxy S series is undoubtedly Samsung's flagship device range, and the current Galaxy S21 range (including the S21, S21+ and S21 Ultra) are some of this year's most sought after Android-powered phones in Australia.
You can pick up the S21 range on postpaid plans through Telstra, Vodafone, Optus, Woolworths Mobile, Southern Phone and TeleChoice. Depending on your choice of plan and payment term, expect to pay prices from $60-ish per month, up to well over $100. Lower-data plans and longer repayment periods will result in smaller monthly payments, with Woolworths Mobile generally offering some of the cheapest options. However, if you like big data and plan extras, you may prefer a pricier plan from Vodafone, Telstra, or Optus.
Understanding Australia's Mobile Networks
When you're choosing the best phone plan for your needs, you might also need to consider which mobile network your phone plan will be using.
In Australia, there are three mobile networks: Telstra, Optus and Vodafone. These networks offer 3G, 4G and 5G network coverage, however you might find access to these networks depends on where you live and what your phone is capable of connecting to.
In addition to Telstra, Optus and Vodafone, there are lots of other smaller telcos which offer phone plans. These are known as MVNOs (mobile virtual network operators) and each of these MVNOs use either the Telstra, Optus or Vodafone networks to deliver their services. In most cases, these smaller providers don't receive access to the entire network. For example, the 5G networks operated by Telstra, Optus and Vodafone are generally not available on plans offered by an MVNO.
The best way to find out which network and which telco is right for you, is to visit the website of your telco of choice and check the network coverage map. This should give you some indication as to whether you have that network coverage in your area. If you live in a rural or regional community, your options for coverage might be limited.
Telstra Phone Plans
If you want access to the full Telstra mobile network, including the Telstra 5G network, you'll need to sign up to a Telstra phone plan.
Telstra offers a range of prepaid and postpaid plans, including mobile plans bundled with a new handset. You'll find the latest and popular devices from brands including Apple iPhones, Samsung, OPPO and more.
Find more plans on the Telstra network here:
Optus Phone Plans
As Australia's second largest telco, Optus offers a large mobile network and generally, you'll need to sign up to Optus if you want access to the full Optus 4G and Optus 5G network. (although, smaller provider SpinTel also offers 5G plans on the Optus network).
Optus offers a range of SIM-only prepaid and postpaid plans along with a phone-on-a-plan options. You'll have access to the latest devices including iPhones, Samsung phones and more.
For more plans on the Optus network, you can read more here:
Vodafone Phone Plans
The third largest telco, Vodafone is a little behind Telstra and Optus when it comes to mobile network coverage. However, it's still a wide-reaching network and also includes an expanding Vodafone 5G network.
Vodafone offers plans including SIM-only prepaid and postpaid, along with mobile plans bundled with a new phone. You can expect devices from Apple, Samsung, Google, OPPO and more.
For more information and plans available on the Vodafone network, you can read more here:
How to get a 5G phone plan
As 5G rolls out to even more of the country, this new technology is the next step in the way we use internet and phones. While some might think that 5G is better than the NBN, this new technology is no doubt changing the way we use our mobile phones, especially as more 5G-compatible devices are released each year and 5G networks expand.
If you've been eyeing off a new 5G phone, whether it's the latest 5G Apple or Samsung phones (or maybe a cheaper 5G phone), you'll need a 5G phone plan to go with your device. Australia's three mobile network operators — Telstra, Optus and Vodafone — are all building and expanding 5G mobile networks across Australia. These three telcos (along with Optus reseller SpinTel) offer 5G phone plans. At Canstar Blue, you can compare a range of 5G plans to help you find the best deal for you.