Bendigo Telco Mobile Phone Plans Review
Bendigo Telco was first established in 2000 in an initiative between Bendigo Bank and Adelaide Bank along with other large Bendigo businesses, with the aim to provide better services and technology to regional communities in Australia. Over the years, the telco changed and grew to become what it is now with the Bendigo Telco group split into five additional regional telcos: Central Coast Telco, Goulburn Valley Telco, South-East Qld Telco, Tastel and VicWest Telco.
While its history and dedication to serving the local community is admirable, Bendigo Telco needs to have some seriously good offerings to compete in the Aussie telco space. Operating as a mobile virtual network operator (MVNO) on the Optus network, Bendigo Telco offers a small range of postpaid mobile phone plans, in addition to internet and business-specific services. If you're comparing mobile phone plans, just how do the plans from Bendigo Telco stack up when it comes to value for money?
How does Bendigo Telco compare to other postpaid providers?
The following table shows a selection of published postpaid plans on Canstar Blue's database, listed in order of lowest standard monthly cost to highest, then by data allowance, largest to smallest. These plans have been compared to Bendigo Telco's $30 Sim Only plan. Use our comparison tool to see all plans available on Canstar Blue's database. This table includes products with links to referral partners.
Bendigo Telco mobile plans at a glance
Bendigo Telco's five SIM-only postpaid plans are fairly straightforward. They are available on a month-to-month basis include unlimited standard national calls and SMS. Four out of the five plans also include some international call value. Data inclusions start at 2.5GB and go up to 40GB of data per month.
What does Bendigo Telco offer?
If you choose one of the top four-level plans, you'll get international call value included on your plan. There is $50, $300 and $500 of included international call value on these four plans and international call rates are on the website. International roaming is also available through Bendigo Telco, but you'll need to get in touch with the telco to switch it on before you head overseas. Roaming rates can be quite expensive, so you should check these rates before heading off to ensure this is the right option for you.
| | Postpaid plans |
| --- | --- |
| Entertainment bonuses | |
| Data-free video streaming | |
| Data-free music streaming | |
| International calls/texts | |
| International roaming | |
| Set-up fees | |
| Data overage fees | |
Compare Mobile Phone Plans
Bendigo Telco network and coverage
Bendigo Telco operates as a MVNO on Australia's second largest network, the Optus mobile network, which currently reaches 98.5% of Aussies. Optus has also signed up to the Australian Government's Mobile Blackspot Program which is aimed at improving coverage to mobile black spots throughout the country, especially in regional and remote Australia. To check your current coverage status, visit the Bendigo Telco website.
Features and bonuses
While Bendigo Telco's plans are fairly similar, the inclusions can differ depending on the plan and whether you've chosen a month-to-month or 12-month plan.
International calls: The S, M, L and XL plans all include international call value. You'll need to check the website for the international call rates to determine how much of this value will be used when you call friends and family overseas.
International roaming: If you're travelling and still want access to your Bendigo Telco number, you can have roaming switched on for your service. However roaming is expensive to use when travelling, so you should check Bendigo Telco's roaming rates before deciding if this is the right option for you.
Individual products
Bendigo Telco Extra-Small plan
The XS plan will get you unlimited standard national calls, SMS and MMS, plus 2.5GB of data each month for $20.
Bendigo Telco Small plan
The Small plan is available for $30 per month and include unlimited standard national calls, SMS and MMS. You'll also get 8GB of data and $50 of international call value.
Bendigo Telco Medium plan
The Medium plan, at $40 per month and includes unlimited standard national calls, SMS and MMS. You'll get 15GB of data and $300 of international call value.
Bendigo Telco Large plan
On the Large plan you get unlimited standard national calls, SMS and MMS, plus $500 of international call value included. As for data, you'll get a fairly generous 25GB each month, all for $50 per month.
Bendigo Telco Extra Large plan
If you're after the largest plan inclusions, the XL plan does deliver, with unlimited standard national calls, SMS and MMS at $60 per month. You'll also get $500 worth of included international call value and 40GB of data.
Bendigo Telco contact details/customer support
Need some help with your Bendigo Telco plan or service? The telco offers several contact and support options, including:
General customer support: 1300 228 123 (Mon-Fri 8:30am-5:30pm)
Live chat via website
Contact form via website
How does Bendigo Telco compare?
Bendigo Telco isn't the only provider offering Optus network coverage at lower prices. The following providers also use parts of the Optus network.
Is Bendigo Telco a good deal?
Bendigo Telco's commitment to local communities, especially with services for local businesses, could certainly be a drawcard for some Aussies. However, choosing a mobile phone plan should first and foremost be about value for your money. If you're looking at postpaid phone plans, you can find some good value at the varying price points through Bendigo Telco.
The XS plan could be a good option for light phone users at just $20 per month, but there are some cheaper phone plans and you can pick up a bit more data at that price point. The top-level plans are where Bendigo Telco has more value. While many other telcos will include the unlimited calls and SMS at cheaper price points, the generous international call value helps Bendigo Telco to stand out on the higher-level plans.
While there are other telcos out there offering more value for less money, it's certainly worth keeping Bendigo Telco in your phone plan comparisons, especially if you like to support smaller local businesses. Overall there is reasonable value in Bendigo Telco's postpaid phone plans, so it could be worth looking into.
Related articles
About the author of this page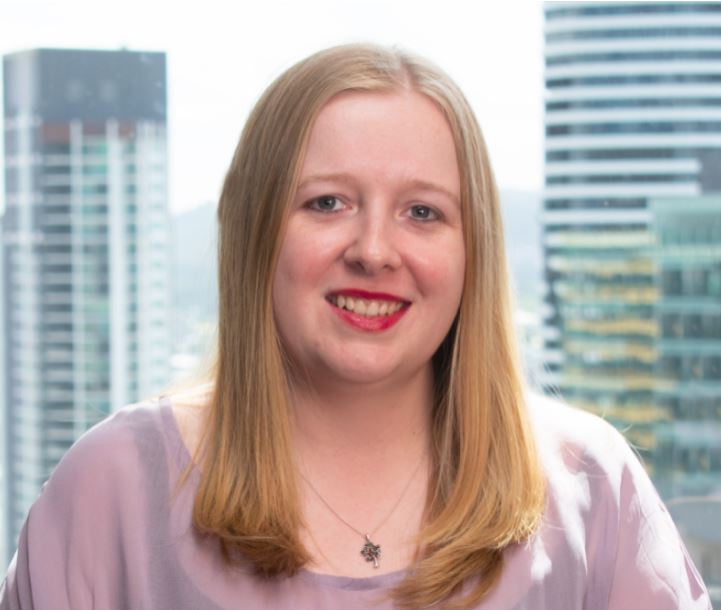 This page was written and is regularly updated by Canstar Blue's Telco Specialist, Emma Bradstock. An expert in all things phone, internet, gaming and streaming, Emma helps to make complicated subjects easier for readers to understand, as well as covering the latest news and reviews across the telco industry. She's passionate about helping consumers make better-informed telco choices and highlighting the next best deals.