In every industry, there are usually a few players who dominate a local market. Think of companies like Adidas and Nike in the sports apparel world, or Anaconda and BCF in Australia's outdoor lifestyle space. Well, it's a similar situation with energy, and in south-east Queensland, bill-payers are turning to three major electricity providers to power their homes, despite a number of smaller retailers also entering the race.
Since 2007, Queenslanders in the southern corner of the state have been able to take full advantage of retail competition, meaning customers are free to choose their own provider. While competition is great to see, more than half of QLD residents still rely on household names like Origin Energy and AGL, with Alinta Energy also making a surge in recent years.
So, if you want to know what the big energy providers have to offer in the Sunshine State, then you're in the right place. Plus, we'll also show you what other companies are competing for your business, as well as list helpful information to see how they compare to the big guys.
Who are the largest energy providers in QLD?
The biggest electricity companies in south east Queensland are Origin Energy, AGL and Alinta Energy, who represent about 55.2 per cent of the residential market. The next largest electricity providers are EnergyAustralia and Red Energy, accounting for a combined 7.1 per cent of the market.
We've listed plan details from the Queensland's biggest three providers below. Make sure you click on the 'QLD' tab to see prices available in your state.
Origin Energy
Aside from being the largest electricity company in south east Queensland, Origin Energy also remains the biggest in Australia. With a portfolio of more than 580,000 customers, Origin accounts for nearly one third of the region's market share. In QLD, Origin usually offers four or five plans, which all come with different features to suit a variety of households.
AGL
AGL trails behind Origin as QLD's second biggest electricity provider, servicing almost 384,000 customers. While AGL represents around 18 per cent of the market, the retailer has appealing drawcards, such as its exclusive rewards program. AGL generally offers two plans in QLD, one with variable rates and the other with fixed rates.
Alinta Energy
Climbing up the ranks in recent years is Alinta Energy, making it the third largest electricity retailer in QLD. Alinta Energy's portfolio encompasses almost 200,000 customers, which is quite a feat given it is relatively new compared to the likes of Origin, AGL and EnergyAustralia. In SE QLD, Alinta customers can choose between two plans, one with low variable rates or a deal with an entertainment bundle attached.
What makes the Sunshine State different to other states?
Firstly, Queensland is broken up into two separate energy markets, meaning that customers who live in the south east area are free to choose their retailer, while those in regional QLD have to settle with government regulated pricing. This is a result of the south east market being deregulated back in 2007, which paved the way for energy retailers to set their own plans and prices.
While other states also have more than one distribution area, Queensland is the only state where part of it has full retail competition, while the remaining portion is controlled by the Government-owned retailer, in this case Ergon Energy.
Biggest energy providers by market share in QLD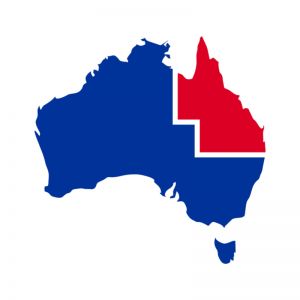 Here is a list of electricity retailers and their residential market share in south east Queensland on the Energex network:
Origin: 27.6%
AGL: 18.3%
Alinta Energy: 9.3%
EnergyAustralia: 4.8%
Red Energy: 2.3%
Locality Planning Energy: 1.5%
ReAmped Energy: 0.7%
Simply Energy: 0.7%
Powershop: 0.6%
Dodo: 0.5%
Nectr: 0.5%
Powerdirect: 0.5%
Sumo: 0.3%
Diamond Energy: 0.2%
1st Energy: 0.1%
Energy Locals: 0.1%
QEnergy: 0.1%
The above figures have been sourced from the Australian Energy Regulator (AER) Retail Energy Market Performance Update for Quarter 1, 2021-22.
Are QLD customers satisfied with their power company?
In our latest annual review of QLD energy providers, we asked more than 1,300 Queenslanders a bunch of questions to better understand what's important to them. Here's what we found:
23% chose a provider based on brand recognition
48% believe they're getting a good energy deal
25% shopped around and compared offers when the default price was introduced
Compare Electricity Prices in QLD
So, how do Origin, AGL and Alinta Energy compare to other power companies in SE Queensland? The prices below are based on a set of specific assumptions, which is why it's best to use our energy comparison tool for an accurate quote in your area.
Who are the largest gas suppliers in QLD?
The natural gas market in Queensland is nowhere near as competitive as electricity, with only a few suppliers to choose from. The top three of these companies are Origin, with 49 per cent of residential market share, AGL at 40.4 per cent and Alinta Energy with 3.3 per cent. It's worth pointing out that Queenslanders don't rely on natural gas as opposed to other states, like NSW and Victoria, which may indicate why there's a shortage of competition.
What about small business energy in QLD?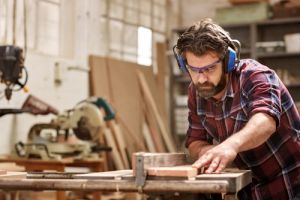 Again, Origin Energy proves to be a juggernaut with small businesses customers, accounting for 33.2 per cent of the electricity market share. Trailing behind is AGL (9.9%), then LPE (3.9%) and Alinta (3.7%), EnergyAustralia (3.5%), QEnergy (1.5%) and Powerdirect (1.4%). Small businesses also pick Origin as their preferred natural gas supplier, representing a behemoth 81.5 per cent, with AGL dawdling behind on 14.7 per cent.
Should Queenslanders turn to the big providers for a good deal?
Origin, AGL and Alinta Energy remain clear favourites in QLD, and it's safe to say that these big players are doing something right. But with more than 30+ companies tossing their hat into the ring, can Queenslanders find a better deal elsewhere? The short answer is yes; however, it will ultimately come down to individual requirements and energy usage needs.
If a familiar face is what you're looking for with your power bills, then choosing a big provider may be a great move, as they often have a larger spread of deals than smaller companies. But if you're not fussed about who's looking after your account (all energy supply comes from the same place), then a lesser known brand may have a suitable deal for you. With the world at your fingertips, why not jump into our comparison tool below and review multiple energy providers in your area? Get started now.

Image credits: Darren Tierney/Shutterstock.com, stockish/Shutterstock.com, mavo/Shutterstock.com