Myer EOFY Deals
Myer is currently offering multiple deals ranging from clothing to toys through to appliances. Below are some of the items that are currently on sale at Myer.
Myer Appliance Sales

De'Longhi Magnifica Evo Coffee Machine – $799* (save $500)
One of many coffee machines within the De'Longhi range, the Magnifica Evo is a fully automatic coffee machine is built for those who simply want their coffee at a touch of a button. Featuring five one-touch coffee recipes, as well as 13 adjustable grind settings, milk frother and dishwasher safe milk carafe, the De'Longhi Magnifica Evo may be your new best breakfast buddy.

Dyson V15 Detect – $999* (save $450)
When it comes to vacuum cleaners, Dyson seems to have a piece of everyone's heart, with the brand offering a wide variety of options to choose from, including a number of convenient stick vacuums. The Dyson V15 Detect model features a laser that reveals microscopic dust on the floor to ensure you get as much as possible, along with a 60-minute run-time, LCD screen and piezo sensor to help automatically adjust the suction power for when you reach a particularly dirty patch.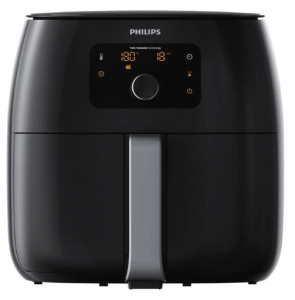 Philips Premium XXL Airfryer – $399* (save $100)
With dimensions of 433x321x315mm (LxWxH), the Philips Premium XXL Airfryer certainly looks to live up to its XXL tag. Capable of holding a whole chicken, or 1.4kg of fries according to Philips, the XXL air fryer additionally features five preset cooking programs, dishwasher-safe removable parts, a Keep Warm mode to help those always late to the dinner table, along with a Twin TurboStar technology to help remove additional fat from foods.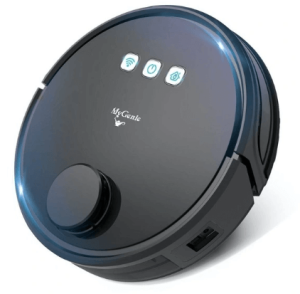 MyGenie Laser Smart Pro IQ 360 Robot Vacuum Cleaner – $399.95* (save $399.95)
Featuring LiDAR, which stands for Light Detection and Ranging, the MyGenie Laser Smart Pro IQ 3D maps areas to ensure it avoids obstacles and navigates rooms and areas. With multiple cleaning modes, multiple brushes to suit multiple floor types, three power modes, spot cleaning functionality along with a compatible app that allows further control and boundary-setting, the MyGenie robot vacuum also includes a 500ml dustbin, and 90-minute runtime.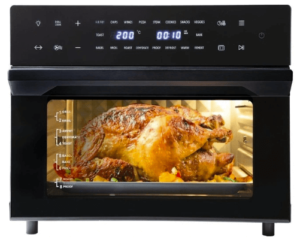 Kitchen Couture 5-in-1 Air Fryer – $249.95 (save $269.05)
Featuring a 30L capacity, the 5-in-1 air fryer from Kitchen Couture also includes a digital touchscreen to help you select from the 18 pre-set functions, with a cooking maximum of 230-degrees. The 5-in-1 gets its name from being multiple devices in one, such as an air fryer, oven, toaster, thaw box and dehydrator to help you get dinner on the table, with a tempered glass door to help you keep an eye on your food.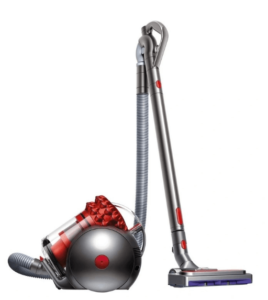 Dyson Cinetic Big Ball Vacuum Cleaner – $549 (save $200)
Built for those who have plenty of area to clean, the Dyson Cinetic Big Ball Vacuum Cleaner includes Cinetic cyclone technology to help capture fine dust and debris, a pneumatic cleaner head that self-adjusts to seal in suction across multiple floor types, easy manoeuvrability to help you take it around the house, along with a 1.25m long wand handle to help reach all those spots.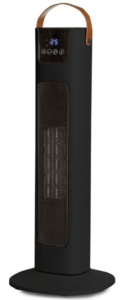 Pursonic Electric Tower Heater – $99.95 (save $89.05)
Weighing in at 1.6kg, the Pursonic electric heater tower has a temperature range between 15 and 45 degrees to help you keep toasty during the cooler months. With a 120-degree oscillating range, it also includes multiple heating levels, built-in safety features and a touchscreen and remote control, in addition to displaying a real-time temperature.