Fact Checked
Microwaves have become a game changer in the kitchen and when you're without one, you notice the difference. But what some people may not realise is that there is more than just one standard type of microwave. Convection microwaves – or microwave ovens – are another type of microwave that help make cooking and reheating even more convenient. Read on to find out more about convection microwaves in this handy Canstar Blue guide. 
What is a convection microwave?
A convection microwave, while similar to a standard microwave, is more akin to an oven in that it heats both the food and the space around it. Referred to as a microwave oven, this type of microwave may be better suited to those who want to not just reheat foods but cook them similarly to how they would in an oven.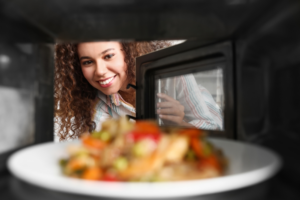 How does a convection microwave oven work?
Microwaves work by transmitting microwaves of energy (hence the name) to heat up your food. While they directly heat the food like a normal microwave, convectional microwaves also heat the surrounding space in order to heat the food quickly. With the microwaves heating up the water molecules from the inside, and the convectional aspect heating up the outside, food will generally be heated up faster than normal microwaves.
How much do convection microwaves cost?
Convection microwaves will cost from $150 to upwards of $1,000 for some models. This will depend entirely on the size of the microwave, the added features and the brand. Some convection microwaves can also be wall mounted above a standard oven, albeit at a higher cost. 
---
Read more: How much does it cost to run a microwave?
---
Who sells convection microwaves?
There are a number of brands that sell convection ovens, including brands such as Westinghouse, Sharp, LG and Samsung. 
Westinghouse Convection Microwave Ovens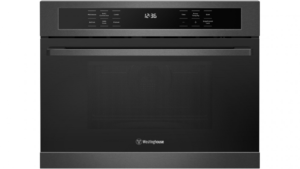 Westinghouse offer a few microwave ovens in their line that operate as a microwave and oven. Retailing from $2,000 to $2,500 these convection microwaves are a wall mounted design with ample room to cook your favourite meals. Some of their key features include 13 auto cooking programs to choose from so you can take the hassle out of heating and cooking food, combination cooking and a sleek design for seamless integration into your kitchen. 
Sharp Convection Microwave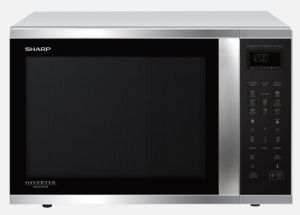 Sharp is a well-known appliance brand that offers a number of standard and convection microwaves. Retailing from $150 to upwards of $1,000 there's a variety to choose from based on your preference. Its convection microwaves boast numerous auto cook functions, sequence cooking to cook your meals to perfection from start to finish and inverter technology for precise levels of cooking control.  
LG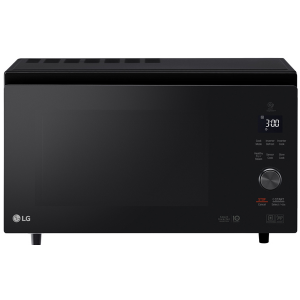 LG has a broader range of convection microwaves available in its line giving you the gift of choice. And with a price tag to suit just about any buyer you can expect to spend from $250 to around $500 depending on the features and size you're after. Some of said features include auto cooking menus for ease of use, anti-bacterial coating for peace of mind when cleaning and inverter heating so you can guarantee your food is at the right temperature throughout. 
Samsung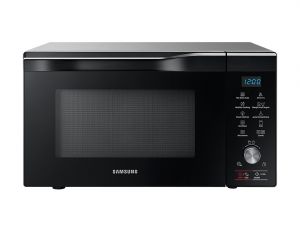 Samsung offer possibly the broadest range of convection microwaves when it comes to price. With prices starting at around $150 and reaching $500 there's plenty of choice. When it comes to features, you won't miss out either with models boasting soften and melt features for when you're not looking to fully cook items, two warming modes and convenient defrosting settings to speed up the defrost process when you forget to get the chicken out of the freezer.  
Which is the best convection microwave?
Which convection microwave is best comes down to personal preference and individual needs. If you're someone who gets a lot of use out of their standard microwave and wants to upgrade, a built-in microwave oven could be a great option. However, if you're looking for something small and convenient, a standard microwave or convection microwave could suit also. If you're still sitting on the fence then compare microwave brands to help ease the process.