About The Good Guys
One of the major players within the Australian retailer market, The Good Guys' heritage begins back in 1952 as Ian Muir's Radio and Electrical Centre in Essendon, Victoria. Following interstate expansions, the business was relabelled as Mighty Muir in 1992, before undergoing another change in 1998 to The Good Guys. In 2016, JB Hi-Fi officially purchased The Good Guys chain, with The Good Guys currently operating close to 100 stores around Australia to help consumers with their electrical purchases.
The Good Guys Price Guarantee
The Good Guys offer the 30 Day Price Guarantee if you find the same product at a competitor for a cheaper price. However, you're only eligible for this offer if you purchase a product with the Concierge Gold Service Extras, and lodge a claim with the store you purchased from within 30 days of your purchase.
Claims are available to be made online, with evidence of the lower price to be provided. The purchase must be made from an approved competitor, including such retail chains such as Big W, Binge Lee, Harvey Norman, JB Hi-Fi, Myer, Officeworks and Target, amongst others. Eligible claims will receive 120% of the purchase price difference as store credit, with a full list of terms and conditions available on The Good Guys website.

What is The Good Guys Concierge Gold Service Extras?

The Good Guys Concierge service is a membership program that offers store credit, exclusive offers and discounts, as well as additional support when you run into problems with your latest purchase. You can either purchase Gold Service Extra at the point of sale, or up to 14 days afterwards, giving you additional peace of mind in the event that you find the same product at a lower price elsewhere. There will be additional benefits depending on the product you buy, so be sure to ask in store about the Concierge Gold Service Extras.
The Good Guys Returns Policy
The Good Guys offers a brochure on all returns and warranties, outlining what you can expect if you need to return a faulty product. Purchases will be accepted to return if they fail to meet the consumer guarantees as stated under Australian Consumer Law, or are subject to any manufacturer warranty. However, how much you will eligible to receive for a returned product will vary, and is outlined by The Good Guys Minimum Voluntary Warranty Policy Guide, which is available on The Good Guys website.
The Good Guys Delivery
The Good Guys offer a number of delivery options, including Next Day Delivery, Door to Door Delivery and Premium Delivery, with Click & Collect also available for those not wanting to pay a delivery fee. Next Day Delivery is only available at certain stores, times and locations, although you'll be notified if your purchase is eligible during the checkout process.
Door to Door Delivery will drop your purchase at your front door, while the Premium Delivery service entitles you to delivery, unpacking and installation, with the delivery drivers also removing your old model, although some conditions apply.
The Good Guys Installation & Removal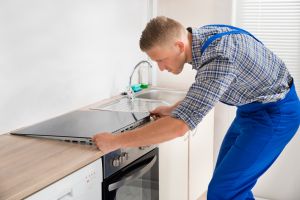 In addition to the Premium Delivery service – which will install your new appliance and remove your old one – The Good Guys also offer Home Services to help you with your new purchase. Through the Home Services, qualified technicians and tradespeople will install a range of home appliances, including ovens, cooktops, rangehoods, dishwashers, TVs, ceiling fans and air con units, as well as take away your old units. You can also book a repair service for $179, helping to get your appliances (and household) back on track.
The Good Guys payment options
The Good Guys accepts cash, debit and credit cards (including MasterCard, Visa and American Express) as well as gift cards on both in-store and online orders. PayPal is also available for online orders, with Latitude Pay also available on orders between $20 and $1,000.
Should I shop at The Good Guys?
Topping our Electronics Stores ratings for the past few years, The Good Guys appears to be a consistently favourable option for shoppers looking to snag a bargain on gadgets and appliances, or make use of The Good Guys multiple services. However, to ensure you're getting the best deal, and best appliance for your needs, it's always best to look into all of your options before making a purchase, as you may save yourself some hassle and money further down the line.

About the author of this page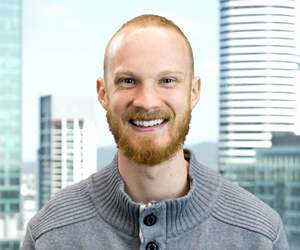 This report was written by Canstar Blue's Site Editor, Dean Heckscher. He's our resident expert on all things automotive, health & fitness, streaming and more. Dean is also one of Canstar Blue's customer research report producers, helping to turn complicated subjects into easily-digestible information for our readers. He's passionate about helping consumers make better-informed purchase decisions on all manner of consumer goods and services.
Photo credit: Andrey_Popov/shutterstock.com