AI-powered and futuristic appliances dominated the annual Consumer Electronics Show (CES) in Las Vegas, with many brands unveiling new technologies slated to make everyday products more accessible, customisable, and powerful. Some standout innovations from CES 2023 included colour-changing fridges and cars, 3D laptops, smart ovens, and more.
Please note: Many of the innovations mentioned may be prototypes or concepts, or not available for sale yet.
Best home appliances from CES 2023
LG MoodUP Refrigerator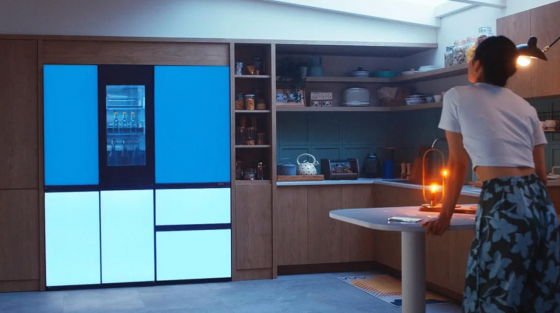 Peek at the fridge that can simultaneously boost your mood and kitchen aesthetics. LG showed off its MoodUP refrigerator which features several LED panels on the front that change colour using the LG ThinQ app. Users can choose from a palette of more than 40 colours, and pre-set themes including Season, Place, Mood and Pop. Season denotes different times of year, while Mood elicits a feeling of well-being using softer soothing colours. And when the MoodUP's motion sensors detect that someone is approaching, both panels blink in 'welcome'. If you're after something more fun, the MoodUP also has you covered and can change colours in sync with your favourite beats playing on the fridge's built-in Bluetooth speaker. It's disco chic, baby! The fridge also turns on the freezer door LED panel at night when it detects any movement to help you make your way around the kitchen without turning a light on or when grabbing a late-night snack. When the LED panels are turned off, the MoodUP has a grey and white finish for a more traditional kitchen look.
LG's MoodUP refrigerator also features advanced refrigeration and smart technologies including upgraded voice recognition, Wi-Fi and Bluetooth connectivity with a built-in speaker, and door sensors that detect when the fridge has been left open for too long, and make the panels blink repeatedly until it's closed.
LG also unveiled smaller updates to its range of smart home appliances at CES – including the WashTower laundry solution, the ARTCOOL Gallery air conditioner, and the PuriCare AeroTower.
LG Signature Series M3 OLED TV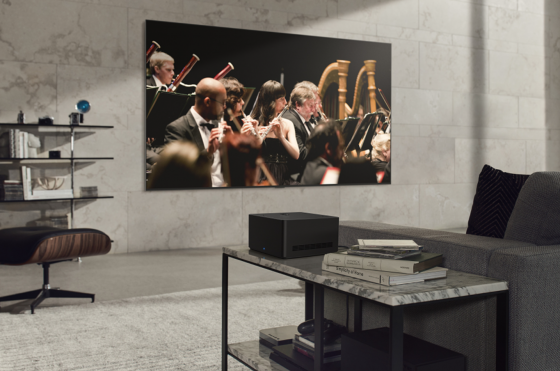 Alongside debuting a few new OLED TVs at CES 2023, LG also unveiled its crown jewel ─ the LG Signature Series M3 OLED ─ a giant 97-inch wireless OLED TV that can stream 4K/120Hz video content across the room wirelessly. The M3's wireless connection is powered by a Zero Connect box that transmits pictures and audio in real-time, making away with HDMI cables for good. This means you can choose where in your room to put your screen and the wireless AV box to suit your interiors. The Zero Connect box also works with compatible soundbars, streaming devices, cameras, and voice commands. The TV's One Wall Design allows it to sit flush against the wall with no visible gap. There's currently no pricing or release date information for Australia.
LG CordZero A9 All-in-One Tower With Steam Mop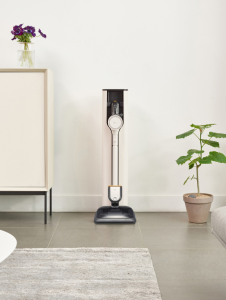 LG also showcased its first cordless stick vacuum cleaner with steam mopping functionality ─ the CordZero A9 Kompressor With Steam. This nifty vacuum is equipped with a detachable Steam Power Mop nozzle to provide dry, wet and steam mopping functionality, essentially giving you the power of multiple cleaning appliances in one. The Steam Power Mop nozzle features dual sensors to help prevent the attachment's steam generator from overheating, as well as an advanced, automatic water supply system that keeps the mop pads wet during mopping.
It also features an all-in-one docking station that stores, recharges and automatically empties the vacuum. It features an intuitive display that provides real-time status updates, three different alert/notification tunes to choose from and storage for CordZero vacuum accessories. The CordZero A9 Kompressor With Steam is a CES Innovation Awards Honouree (Home Appliances).
GE Profile Smart Mixer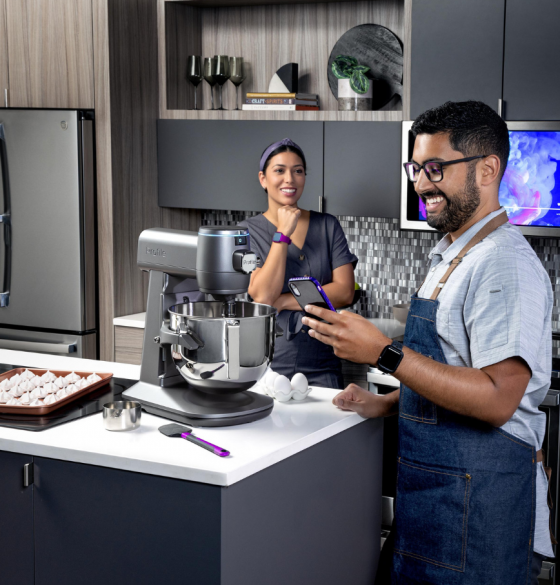 American home appliance manufacturer GE Appliances updated its high-powered stand mixer to make it the 'smartest in the world'. The GE Profile comes with all the standard features of a typical stand mixer, with the addition of a built-in digital scale to precisely weigh ingredients directly in the mixing bowl and built-in voice controls to take the guesswork out of baking. The GE Profile Smart Mixer features Auto Sense that monitors changes in texture through torque feedback to optimise mixing performance and avoid over or under-mixing your ingredients, and automatically stops the machine after it detects the optimal viscosity. Other nifty features include voice control with Google Home and Amazon's Alexa, a brushless motor for lower running temperatures, and guided recipes with step-by-step instructions connected to the mixer using the SmartHQ app. It retails for about $999 USD. This smart mixer also continues to improve its functionality and customer support over time with over-the-air updates via GE Profile Connect+. The GE Profile Smart Mixer is a CES Innovation Awards Honouree (Home Appliances).
Samsung Bespoke AI Oven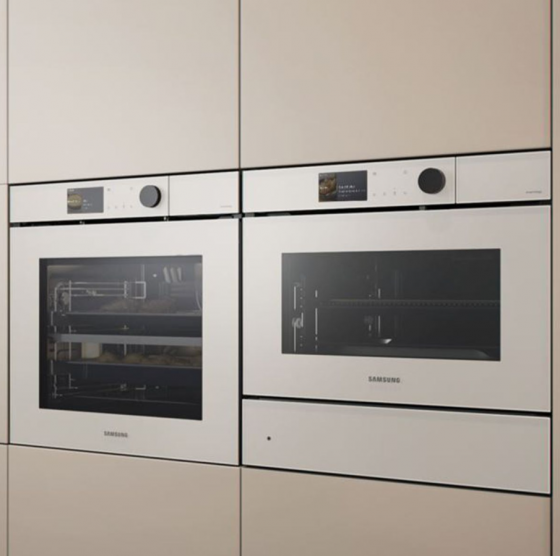 The Bespoke AI Oven is a standout addition to Samsung's customisable Bespoke appliance range. It uses an internal camera and artificial intelligence algorithm with Sense Inside which recommends cooking settings by recognising various dishes and ingredients. This smart oven then automatically adjusts the cooking mode, temperature, and cooking time to prevent over-cooking. The AI Pro Cooking system even sends users food warning notifications to prevent burning.
The Bespoke AI Oven can also help you eat healthier with Wi-Fi connectivity to SmartThings Cooking and Samsung Health which analyse your workout stats and diet goals to recommend meal options based on the ingredients stored in your (Samsung) fridge. The Samsung Bespoke AI Oven will be available in Australia in mid-2023.
Samsung also announced the expansion of Bespoke refrigerator types to include top-mount models with the SmartThings Energy's AI Energy Mode, and a Bespoke induction cooktop and microwave. The key feature of Samsung's Bespoke line is the customisation of colours and configurations.
Samsung's iconic Family Hub refrigerator will also sport new software in 2023, which will give users access to Samsung TV Plus and Google Photos integration to use the fridge panel as a digital photo frame.
Withings U-Scan Smart Toilet Sensor
French health-tech company Withings introduced a smart toilet add-on that offers an untapped stream of data for urinalysis ─ the U-Scan. This pebble-shaped device (90mm in diameter) fits on the front of your toilet bowl much like a toilet cleaner block. It's designed to draw urine into a small collection inlet, and then uses a chemical reaction in the cartridge and thermal sensors to activate the smart components in the device, and within minutes, it scans key biomarkers in your urine and sends the results right into the Withings app. You can read your health insights daily on the Withings Health Mate app. The brand plans to launch the U-Scan in Europe in mid-2023, alongside two consumer-targeted cartridges. The Withings U-Scan is a CES Innovation Awards Honouree (Digital Health, Fitness & Sports, Smart Home).
ASUS 3D Spatial Vision Technology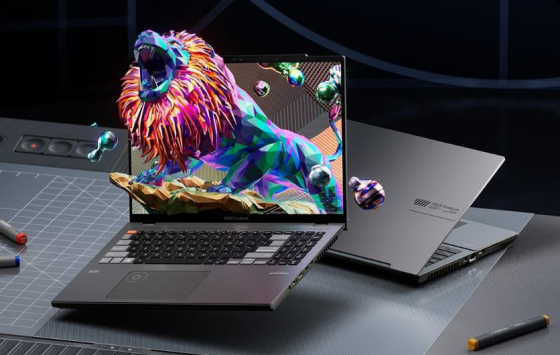 Three-dimensional content is making its way to our TVs and now computer screens, with ASUS unveiling the introduction of 3D viewing technology on select laptops with OLED displays. And fret not, you won't need to wear any 3D glasses or a VR headset. ASUS designed its Spatial Vision Technology to allow users to view content in 3D on the laptop screen with the naked eye. This technology is called lenticular-based autostereoscopic 3D which basically shows the viewer a different set of pixels to the left and right eye simultaneously. It's available on select ASUS creator laptops including the ProArt Studiobook 16 3D OLED and Vivobook Pro 16 3D OLED.

Best of accessibility at CES 2023
Samsung Relumino Mode
Introducing Relumino Mode, which makes content viewing possible for those with low vision. It highlights outlines and improves contrast and color, making content clearer and easier to enjoy. Here's to caring for all. #CES2023 #Samsung #CESInnovationAwards pic.twitter.com/UrUeE80X3U

— Samsung TV (@SamsungTV) January 5, 2023

Samsung also previewed a ground-breaking new TV feature ─ Relumino Mode to help people with low or limited vision watch TV, shows, movies and games without the need for a wearable device or headset. It uses developed artificial intelligence to dynamically outline the edges of on-screen elements and rebalance colours, enabling virtually anyone to better see people, objects, and text. Relumino Mode will be available on select 2023 Samsung Neo QLED 8K and 4K TVs. This technology will also be available for smartphone content with a VR headset. Samsung Relumino Mode is a CES Innovation Awards Honouree (Accessibility).
L'Oréal HAPTA Lipstick & Mascara Applicator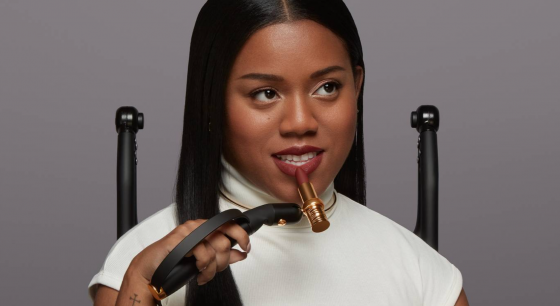 L'Oréal debuted an assistive makeup applicator called HAPTA to make beauty more accessible for people with limited motor skills. HAPTA is a handheld, levelling smart applicator that makes it possible (or easier) for beauty lovers with limited hand and arm mobility to apply lipstick and mascara. L'Oréal's technology uses a combination of built-in smart motion controls and customisable attachments to offer users a 360° range of motion and a more precise makeup application that can be hard to achieve unassisted. L'Oréal's HAPTA is a CES Innovation Awards Honouree (Accessibility).
Sony Project Leonardo Game Control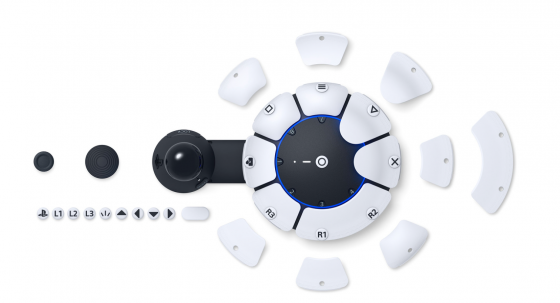 Sony is removing the barriers to gaming for people with physical disabilities with a long-awaited accessible controller for the PlayStation 5, codenamed Project Leonardo. Sony's customisable accessibility controller kit allows players with limited motor functions to play more PlayStation games comfortably and for longer periods. It allows players to change the position of physical buttons and use button mapping to get any button to do almost any supported function, and multiple functions can be mapped to the same button and vice versa. Players can also set different profiles for different games, to better match their needs. Sony's Project Leonardo is currently in development.
Best of cars at CES 2023
BMW i Vision Dee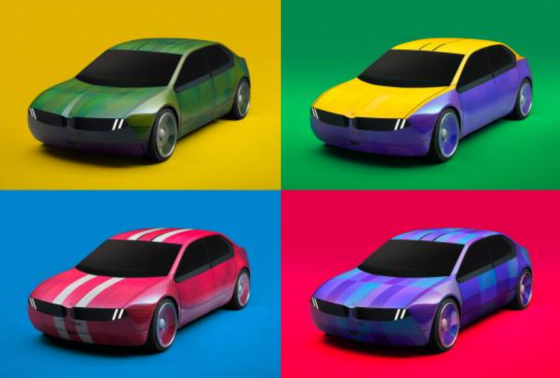 German car manufacturer BMW has unveiled the latest concept of its colour-changing car technology ─ the BMW i Vision Dee (Digital Emotional Experience) ─ which essentially expends its monochromatic offering to a full colour palette. This smart car allows drivers to customise their car exterior digitally using E Ink technology (like e-readers) to switch and combine up to 32 colours and patterns on demand, as well as futuristic features like the Mixed Reality Slider — a five-step slider on the dashboard that introduces digital elements to the interior, and facial recognition to open doors as the driver approaches. The i Vision Dee's exterior has the classic three-box sedan design the BMW brand is known for but won't be available until at least 2025.
Aska A5 Flying Car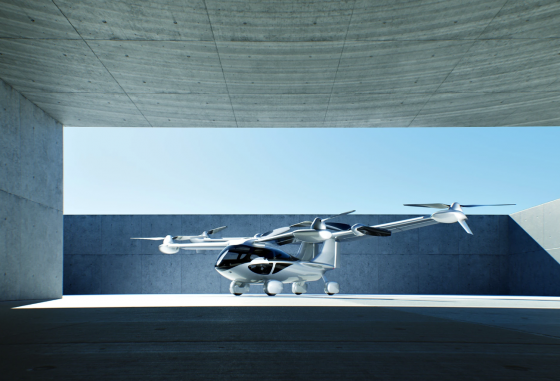 Reminiscent of something from the 1980s blockbuster Back to the Future, the first fully functional prototype of a flying car was unveiled at CES ─ the ASKA A5. It's the first viable electric Vertical Takeoff and Landing (eVTOL) vehicle which means it can drive on the road like a regular car and take off vertically to fly like an aircraft. The ASKA A5 is essentially an electric four-seater SUV with wings that can travel by road, and for up to 400 kilometres by air on a single charge. ASKA is slated for commercialisation in 2026, subject to various certifications.
What is the Consumer Electronics Show?
The Consumer Electronics Show (CES) is the world's largest tech show where tech and consumer electronics brands from around the world showcase their latest products and innovations. CES is held in Las Vegas and runs from January 5-8.