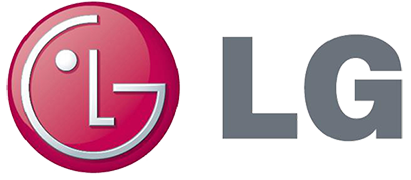 LG Vacuum Cleaners Review
LG is a respected name in household appliances, manufacturing many high-quality goods that range from smartphones to slow cookers. The company's products focus on a combination of technical excellence and user friendliness, with prices that start at affordable and go up to premium. LG's vacuum cleaner range is a typical example, with multiple products designed to make your cleaning easier.
All of LG's vacuum cleaners are cordless and battery-powered – that's right, even the canister models – which gives you unrivalled freedom of movement and far less hassle whilst vacuuming. Each model features a number of nifty features, so read on for our full overview of LG's vacuum cleaner range.
LG vacuum cleaners
CordZero Canister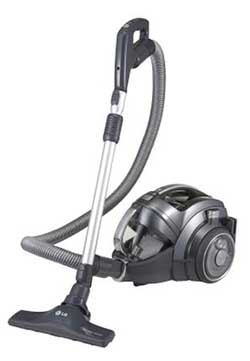 The CordZero Canister vacuum is the first of LG's clever cordless vacuum family. It packs in a Smart Inverter Motor with brushless operation to ensure greater reliability, powered by an 80V lithium-ion battery which provides up to 40 minutes of operation. Like most modern machines it features a HEPA filter, in this case a four-stage carbon model to filter even tiny particles. The nozzle can be switched from hard to soft floor mode at the touch of a button, making it easy to operate, whilst the compact size and easy carrying handles allow storage without hassle.
RRP: $899
CordZero Canister with RoboSense
The RoboSense version of the CordZero adds some very clever features. The headline RoboSense technology is an automatic following mechanism; once your handle is more than a metre away from the canister, sensors in your vacuum tell it to automatically follow you around the house, a useful feature if you hate pulling canisters along behind you. Meanwhile, your vacuuming is assisted by LG's Motorised Dust Compression tech, which can pack in up to 3 times more capacity than a standard dust bin.
RRP: $1,099

CordZero Handstick
The CordZero Handstick is LG's sleek, futuristic upright vacuum cleaner. A true 2-in-1 vacuum cleaner, the vacuum chamber brings a separate handle and can be detached and used as a small handheld vacuum – useful for furniture, vehicles, high surfaces and more. Running time is an impressive 60 minutes in regular mode – or 40 minutes in power mode if you're feeling excited. When it comes to cleaning, the tightly packed bristles of the Anti-Tangle Brush eliminate one of the biggest vacuuming headaches – manually removing hair and debris from the cleaning brush. Meanwhile, the easy grip handle and 180 degrees of movement make handling the Handstick a breeze. It even has LED headlights for seeing under furniture – what luxury!
RRP: $449

Roboking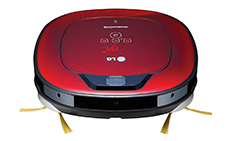 The Roboking is LG's range of robotic vacuum cleaners, designed to make floor cleaning a set-and-forget exercise. The Roboking comes in several variants, each with different features and pricing:
Roboking Square Single Eye: The base model of the range, the Square brings extended side brushes over the previous generation, an easy-to-remove top mounted dust bin, and a smart turbo mode which increases suction power on thick carpet and other tough clean surfaces.
RRP: $799
Roboking Square Dual Eye: The Dual Eye is an upgraded version of the Single Eye, bringing four cleaning modes rather than two and a bottom camera as well as a top one for extra movement capability.
RRP: $999
Roboking Dual Eye with Pet Brush: For households with pets that tend to cause a lot of mess, the Pet Brush version of the Roboking brings much better cleanup capabilities. An additional pet brush and carpet brush, along with an attachable dry mopping mat, let you pick up even stubborn messes.
RRP: $1,239
Roboking Turbo: Just like a Porsche 911, the Turbo (pictured) is the range-topping model of the Roboking series. It features the same Smart Inverter brushless motor fitted to LG's bigger vacuums, and several more advanced movement features enabled by its Dual Eye 2.0 sensing system. The Turbo can use its digital bumper and Smart Exit tech to manoeuvre around obstacles – it can move in a spiral, zig-zag, or grid pattern. It can also Auto-Resume after being moved (within a 1m radius), and can be set to clean a certain problem area. You can even schedule cleans and command it via voice.
RRP: $1,399
Roboking Turbo + HomeView: If the features of the regular Turbo weren't enough, this model adds several more clever controls. The Smart ThinQ app on your LG phone allows you to – you guessed it – view your home on your smartphone remotely, using the Roboking's cameras and HomeView software. Not only can you watch the show, you can alter the vacuum's path using intuitive controls, and even monitor areas for movement (i.e. possible intruders) with the HomeGuard system.
RRP: $1,799
LG has consistently been rated highly in Canstar Blue's annual customer reviews, particularly in the criteria of value for money, quietness and ease of use. If you're considering a robot vacuum cleaner in particular, LG is surely worth a look.
About the author of this page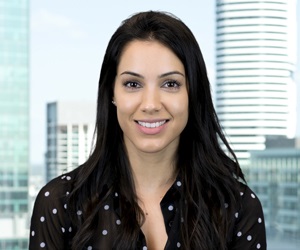 This report was written by Canstar Blue's Home & Lifestyle Content Lead, Megan Birot. She's an expert on household appliances, health & beauty products, as well as all things grocery and shopping. When she's not writing up our research-based ratings reports, Megan spends her time helping consumers make better purchase decisions, whether it's at the supermarket, other retailers, or online, highlighting the best deals and flagging anything you need to be aware of.
What do customers think about LG Vacuum Cleaners?
In 2019, Australian customers gave LG 4 out of 5 stars for overall customer satisfaction for vacuum cleaners.