IKEA has finally launched its much anticipated online marketplace for shoppers to buy and sell second-hand furniture and homewares. Queensland customers will be the first to try the new shopping experience before it's rolled out nationwide later this year.
The Swedish retailer's 'As-Is Online' marketplace allows IKEA members and customers to shop discontinued items, slightly damaged products, pre-loved goods returned through the Buy-Back service, and even ex-showroom displays. The company said customers can get up to 20%-75% off the original price on any second-hand goods, depending on their condition.
As-Is Online will allow shoppers to browse pre-loved IKEA goods online by category and reserve items they want before heading in-store to collect them. IKEA said products listed on the platform will be thoroughly inspected to ensure functionality and safety.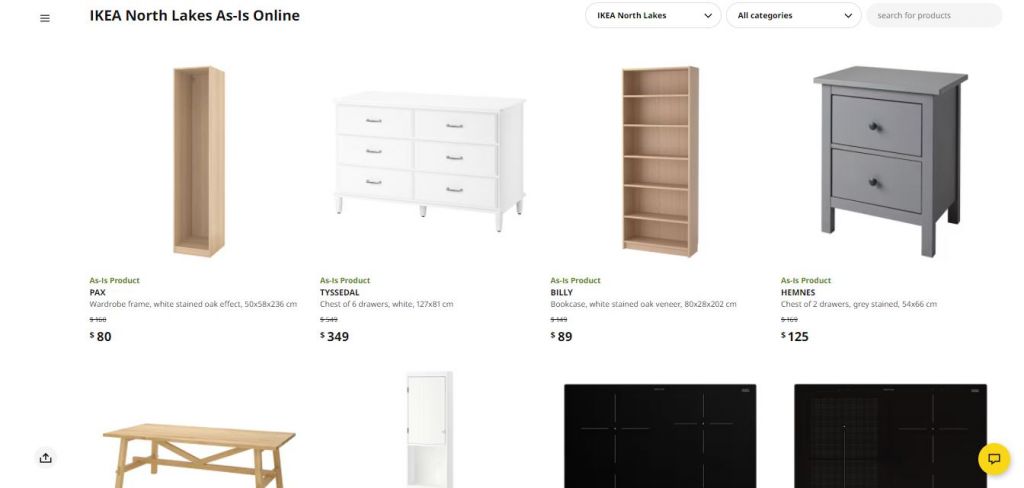 Product Recovery Leader for IKEA Australia, Lachlan Mitchell, said: "Our new As-Is Online platform not only gives easier access than ever before to affordable, second-life items but it also helps our customers meet their own sustainability goals.  
 "We've seen our customers' interest in the second-hand market grow exponentially over the last few years, and in particular, a strong demand for pre-loved IKEA items.
"As-Is Online is an extension of the already established As-Is area in every store, where shoppers can also find pre-loved products from our Buy-Back service which launched in 2019. We hope it allows our customers to live more sustainably and have better everyday lives within the limits of our planet."
How does IKEA's online marketplace work?
As-Is Online is currently only available for pick-up in Queensland stores but will be rolled out to other states later in the year.
IKEA members will need to sign in to their account (and new customers can create one for free) to select a pick-up location and shop pre-loved products online. This may include items customers have returned, products that don't meet packaging standards, or that are still in their original packaging but may be slightly damaged, outgoing products, second-quality items, and products with minor cosmetic flaws.
Shoppers will be able to check the condition of selected products by looking at the uploaded photos under the 'defect image tab' and to reserve products in their selected store until the end of the next business day. Customers will then be able to go to their selected store's 'As-Is' circular hub (located just before the checkouts) to pick up their products and pay for them at the checkout.