Jabra: changing the way we think about headphones
The Jabra SPORT PULSE Wireless earbuds stood out from the crowd in our Innovation Excellence Awards – Telecommunications. Designed to be the perfect running companion for fitness fanatics, the headphones are all about comfort, convenience – oh, and they even monitor your heart rate.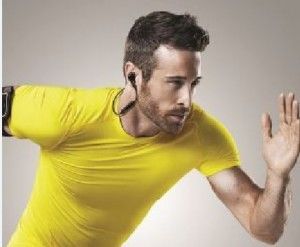 So we wanted to learn even more about the SPORT PULSE Wireless, and caught up with Karen Powell, Director of Sales for Jabra Consumer Solutions in Australia and New Zealand, to do just that.
Q: The Jabra SPORT PULSE Wireless earbuds certainly impressed our expert judges. But can you tell us about the feedback you have received from consumers and who do you think will benefit most from them?
A: Consumers who will benefit most from the Jabra SPORT PULSE Wireless earbuds are dedicated exercisers who enjoy listening to music whilst running and working out, particularly because the heart-rate monitor is built into the earpiece. People who exercise with a separate heart-rate monitor – such as a chest strap or wrist band – no longer need to use that device because the Jabra SPORT PULSE Wireless earbuds include all of the technology in the earpiece.
When consumers see and feel the product, and realise the technology and innovation packed into a very small set of earbuds, the common reaction is, "Wow!" and "Really?" This feature is highlighted as a key standout in most of the product reviews that have been published. This is part of what makes it a true all-in-one fitness solution.
Consumers are excited by the range of training programs and workout features they can choose from with the Jabra SPORT PULSE Wireless earbuds, including activity-based training and zone training, measuring time; consumed calories; distance; speed; heart rate; work-out length and goal achievement notification.
The earbuds use Ergonomic Audio Response Science technology to ensure an ultra-secure, comfortable fit which is lightweight and compact. Once inserted into the ears, the earbuds lock into place so they can't fall out when users are exercising. Users can also control music and calls directly from the headphones.
Q: The SPORT PULSE Wireless earbuds are certainly innovative. Can you tell us about the consumer research that went into designing them and how you expect them to change the way we think about headphones in future?
A: Jabra's beginnings are in telecommunications, so the sound and the technology have been core to Jabra's product development and innovation for decades. Jabra has focused on developing audio products in the sports category for several years, aimed at people who like to exercise to music. To develop the Jabra SPORT PULSE Wireless earbuds, Jabra conducted research across three key consumer groups for which fitness is a growing way of life. Jabra was committed to designing a product to meet their needs. These groups were:
Casual aspirers "It's about getting committed"
Fitness Lifestylers "It's about getting in the zone"
Runners' World "It's a way of life. I need it"
To gauge the level of consumer interest in a wireless headset with an inbuilt heart-rate monitor, Jabra conducted research into how fitness is affecting the lives of modern consumers, which fitness products they use and why. Some of the key results indicated that up to 86 per cent of consumers listen to music as an essential part of a workout and up to 66 per cent prefer wireless headphones.
Based on this research, the Jabra SPORT PULSE Wireless earbuds were designed to meet the following criteria:
Premium wireless sound experience
All in one training solution
Built to withstand intensive training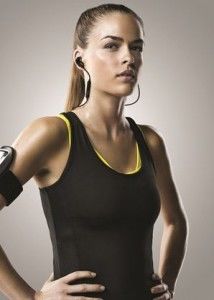 The Jabra SPORT PULSE Wireless earbuds are an advanced, intelligent, all-in-one training solution because they combine the innovative in-ear heart-rate monitor and high-quality Dolby Digital sound with the Jabra Sport Life App. This means consumers can plan, monitor and evaluate their workout, and save their workout history – something that no other single device offers. It will change the way people view their exercise technology, because it means they no longer need to use a separate heart-rate monitor, such as those strapped to their chest, or a fitness band around their wrist.
The Jabra SPORT PULSE Wireless is set to become the future of heart-rate based training, helping consumers to stay active and keep up their training, motivating users to expand their training methods and pushing users to go further by understanding their potential.
Q: What other innovations should Australian consumers look out for from Jabra in future?
A: This will be a very exciting year for Jabra in sports audio! Jabra will continue to evolve the training benefits of our sports audio solutions. The beauty of our architecture means that we will push new updates to the Jabra Sport Life application and new training experiences to our consumers. So like your training, our solutions don't stand still and continue to push!