Dreaming up passwords can be tricky business, particular when you're suppose to use a different password for everything. But while using the same password is convenient, it does leave you open to potential security threats, which could prove detrimental if one of your accounts is ever compromised.
Thankfully there is an easier way to remember all of your passwords – a password manager. But when it comes to using a password manager, how do they work, what are your options and they are actually worth using in the first place? Canstar Blue looks to answer all of your questions in this guide.
What is a password manager?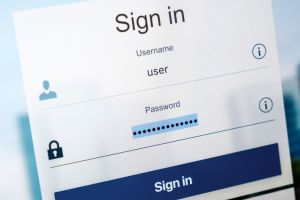 A password manager is an online program that allows users to store, generate, and manage passwords for online websites and local platforms. Most password managers are also cloud-based, with your passwords stored behind an encrypted vault that is only accessible via a 'master password' of your choosing, meaning you'll realistically only have to remember one password for all of your accounts.
Are password managers safe?
With the entire premise of a password manager to safeguard sensitive information, security is obviously a big factor in ensuring user safety, with many within cyber-security circles considering password managers a safe option for users, provided they are used properly.
Password managers are built to create and safeguard multiple passwords across multiple accounts, and use secure random numbers, encryption keys and nonces generated by using cryptographically secure pseudorandom number generators to create a strong password option for you to use. However, as with anything in regards to online safety, it's important to take precautions and do your research before entrusting something with your passwords, and taking advantage of two-way authentication where offered.
Free password managers vs paid password managers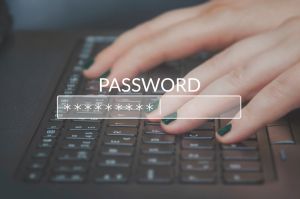 Like most software or programs, password managers are available at a wide variety of price points, ranging from free through to the monthly subscription packages, with most offering additional software or features at each price point.
Free password managers are still considered to be secure, but can lack some key features that paid options offer, such as emergency access, encrypted storage, password auditing and much more. While a free password manager may be useful for those looking to keep all of their passwords or accounts in the one spot, if you deal with sensitive information, or you prefer that extra peace of mind, a paid password manager may be a better fit for your needs.
How much do password managers cost?
Generally billed as a monthly or yearly subscription, password managers can cost between $10 to $60 per month, depending on which brand and plan you sign up to. However, there are plenty of free options available as well, ideal for those who don't need all of the bells and whistles or aren't looking to blow the budget.
Password managers available in Australia
There are multiple password managers available to download and use in Australia, with the main options including:
LastPass
Dashlane
1Password
NordPass
LastPass

Offering arguably one of the best free versions in the market, LastPass is a highly secure and easy-to-use password manager offering users an affordable premium option and a free version, depending on your needs and budget. You can store passwords, credit card details and delivery addresses for quick checkouts and more, with all data is protected using AES-256 bit encryption for a high level of security. As a cloud-based system, you can also use LastPass over multiple devices depending on your subscription plan, allowing you to use it on your phone as well as your desktop.
LastPass offers multiple pricing plans and subscriptions, including Free, Premium, Families as well as Business Plans, allowing you to find something for yourself, your household or your main business to help keep all of your details safe and secure. And if you're not sure, LastPass also offers a 30-day free trial for new users.
Dashlane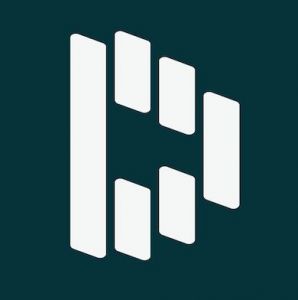 Dashlane is another big-hitter within the password manager market, known for its long and diverse list of features on its paid subscription, which includes monitoring and reporting on any dark web breaches involving your info. Available as a personal, business or family plan, Dashlane also offers a free plan as well as a 14-day free trial. However, Dashlane's prices are listed in USD, so you'll have to factor that in when looking to sign up.
Available to be billed as either a monthly or yearly expense, Dashlane's premium features include two-factor authentication, VPN access and quality password management to client's profiles, with all accounts offering autofill to help save on time. Dashlane is recommended for people who would like to keep regularly updated on info breaches or any other intricacies involving their data, giving an arguably more in-depth view from a security point of view.
1Password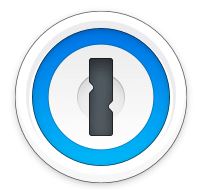 1Password is another well-known password manager, offering two-factor authentication for enhanced security, travel mode to ensure you don't run into any VPN issues, and a 365-day item history to get your deleted passwords back. 1Password also offers a variety of plans, including free, premium, business and family plans, with a 14-free trial if you want to try before you buy. 1Password's prices are all in USD, so you'll have to be careful if you're looking to purchase.
1Password can also be used on an unlimited amount of devices, and can securely store credit card and online banking information in its Digital Wallet. 1Password is also known for its Watchtower feature, which alerts you to vulnerable passwords and compromised websites.
NordPass
Offering a variety of plans for users to choose from, NordPass features automatic login, password generation, a digital wallet, a notes section to help with other sensitive information in addition to a Data Breach Scanner and Password Health tool for those who sign up to the premium account.
Available through multiple devices, including iOS, Android, Linux and Windows, NordPass also has two-factor authentication and a number of articles and tips on its website to help you stay safe and secure online.
Are password managers worth using?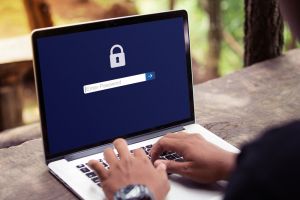 With online security a big talking point for both individuals as well as businesses, password managers have become much more prominent over recent years, giving users an additional layer of protection as well as a break from remembering important information and passwords. While not an essential, using one has become the general recommendation from security experts, and considering many programs and brands are available for free, you don't have to go too far out of your way for additional peace of mind.
If you're looking at lining up a paid version, it's important to review exactly what you'd be getting for your money, on which devices you can use the software as well as whether you'd be better off going for a family or business plan, depending on your needs and budget.

Photo Credit: Rawpixel.com/shutterstock.com, lurii Stepanov/shutterstock.com, Natasa Adzic/shutterstock.com, selinofoto/shutterstock.com