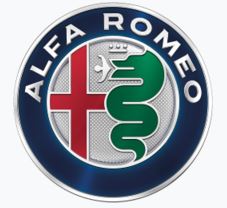 Alfa Romeo Vehicles Review
A well-known Italian brand, Alfa Romeo has a rich heritage of motor racing, having conquered many of the European circuits. With a history that reaches back to 1910, Alfa Romeo offers a number of vehicles for Australian audiences to experience today, with the brand currently operating as a subsidiary of the Fiat Chrysler Automobiles group. If you're interested in seeing just exactly what Alfa Romeo has under the hood, find out all you need to know in this Canstar Blue guide.
Alfa Romeo Vehicles
In Australia, Alfa Romeo offer a number of vehicles, including SUVs, sedans and sports coupes. Alfa Romeo models include:
Giulietta
Giulia
4C
Stelvio
Alfa Romeo Giulietta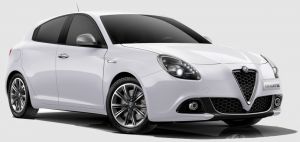 Offering the Giulietta Super and Giulietta Veloce in its Series 3 range, the smaller Alfa Romeo hatch model still packs plenty of punch. The Super model comes equipped with a 1.4L turbo petrol engine, front wheel drive and 17inch alloy wheels, as well as a 7inch infotainment unit, rear view camera and LED daytime running lights. If you're keen on something with a bit more to it, the Veloce model has an additional 50kW of engine output, as well as 18inch alloy wheels, Red Brembo front brake calipers, Sports suspension, sports rear diffuser in addition to aluminum sports pedals to give you a hint of the brand's racing heritage.
Alfa Romeo Giulia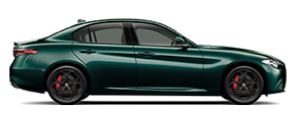 Alfa Romeo's sedan offering, the Giulia is available in either the Sport or Veloce model, with both featuring a 2L petrol engine, 8speed automatic transmission with manual shift paddles, rear wheel drive and 19inch dark alloy wheels. The Sport model comes equipped with sports leather seats, aluminum interior trim, a 7inch instrument cluster and 8.8inch touchscreen display with sat-nav, alongside Active Cruise Control, Traffic Sign Recognition and Tyre Pressure Monitoring System for additional comfort and safety. The Veloce features many of the same specs as the Sport, but also includes Alfa Active Suspension for a smoother ride, as well as headlight washers, heated rear seats and an adaptive front lighting system to help you keep your eyes on the road.
If you like the idea of the Giulia but are after a bit more, the Giulia Quadrifoglio may be the vehicle for you, offering a 2.9L V6 BiTurbo engine – capable of an output of 375kW – as well as quad tip exhaust, 19inch alloys, Alfa Torque Vectoring System and a carbon fibre spoiler to help you get to where you need to be.
Alfa Romeo 4C

What no doubt many will think of when they imagine an Alfa Romeo vehicle, the 4C is available in the Coupe and Spider models, both of which come with four cylinder turbocharged engines to give you that full sports car type feeling. Both model variants additionally feature TCT Transmission with Launch Control, a carbon fibre chassis, composite body shell as well as LED headlights, while the Spider steps it up a notch with a removable fabric roof, power side mirrors and triangle spoke wheels.
*There has been reports that the 4C Coupe and Spider have been discontinued due to poor sales, although the models are still listed on the Alfa Romeo Australia website as of February 2021.
Alfa Romeo Stelvio

Alfa Romeo's venture into the SUV market, the Stelvio is available as the base (powered by either a diesel-engine or a traditional petrol engine) model or the petrol-powered Ti model. The base Stelvio features 19inch alloy wheels, a 2.2L turbo diesel or 2L turbo petrol engine, dual zone climate control, Lane Departure Warning, an eight-speaker sound system as well as Alfa DNA Drive Mode System for equal parts excitement and comfort. The Ti has over 200kW of engine output, as well as heated front seats, adaptive cruise control, red brake calipers and rear limited slip differential on top of 20inch alloy wheels for those who prefer the finer things in life.
The Stelvio is also available in the Quadrifoglio range, which includes features such as quad exhaust system, carbon fibre interior trim, an 8.8inch display with 3D navigation, Alfa Active Suspension and Tyre Pressure Monitoring System, all powered by a 2.9L V6 BiTurbo engine.
Is Alfa Romeo worth buying?
With a rich heritage, Alfa Romeo may have fallen behind in terms of popularity and range of vehicles available in comparison to other brands available in Australia, but may still tickle the fancy of a few driving fans. A bit more expensive than other brands in the same markets, Alfa Romeo aims to balance quality and with modern living, giving you plenty of engine power and creature comforts in its range to give drivers the best of both worlds. However, when it comes to picking up a new set of wheels, it's always best to do your research before pulling away from the dealership to ensure you're not only getting the best value for money, but getting the best fit for your needs.
About the author of this page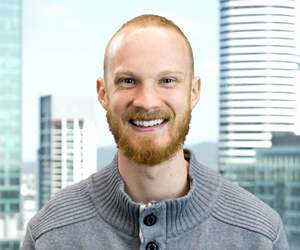 This report was written by Canstar Blue's Site Editor, Dean Heckscher. He's our resident expert on all things automotive, health & fitness, streaming and more. Dean is also one of Canstar Blue's customer research report producers, helping to turn complicated subjects into easily-digestible information for our readers. He's passionate about helping consumers make better-informed purchase decisions on all manner of consumer goods and services.
Picture credit: Alfa Romeo