Review of Pirelli car tyres in Australia
Chances are you've heard of Pirelli tyres, and if you have watched a Formula 1 race lately then you've also seen Pirelli tyres in action. Pirelli tyres have also been used in the World Rally Championship, and several other famous auto races around the globe. In 2011, Pirelli became the sole tyre supplier for the Formula 1 World Championship, after Bridgestone withdrew from the role. Since then Pirelli has traded blows with French rival Michelin for racing supremacy.
That's all well and good for motorsports fans, but what does Pirelli offer to the everyday Australian driver? You may have dismissed Pirelli in the past as being a company involved solely in racing tyres that are expensive and unsuitable for regular driving. But you may be surprised by the fact that Pirelli makes a range of solid-value consumer tyres that are surprisingly cheap.
As a matter of fact, Pirelli has been one of the top performing brands in Canstar Blue's customer satisfaction ratings for new car tyres for a number of years now.
Naturally, you can expect its everyday tyre to borrow some of the brand's racing pedigree, so what does Pirelli offer and how much do its tyres cost?
How much do Pirelli tyres cost?
That depends on your needs in a tyre, and what specific Pirelli model you want on your wheels. Here is a guide to model types and general costs.
Chrono: From about $170
Cinturato: From about $100
Carrier: From about $115
Dragon Sport: From about $140
P4: From about $130
P Zero: From about $165
Scorpion: From about $140
Scorpion Mud: From about $220
Shopping for Pirelli tyres? Check out JAX Tyres & Auto
Generally, many Pirelli models can be found for under $150 each, but keep in mind that these tyres are generally for wheels small in diameter – 13 inches or thereabouts – whereas most cars getting around these days have wheels 15 inches and above. For any tyres 17 inches and above, be prepared to pay over $200 per tyre, as tyres this size generally come with enhanced performance characteristics
In fact, the most expensive Pirelli models come in the P Zero model category, and cost up to $1,700 each tyre! Of course, these are for serious performance vehicles and maybe even cars that see days out on the race track. Also expect tyre costs to rise should you own an SUV that requires off-road capability. This is where the Scorpion Mud comes in, and you'll easily be paying over $800 for a set of these.
For most regular passenger car applications we suspect the Cinturato model will do for everyday Australian driving. Pirelli says this model is for "city and compact cars", and is built for good handling in the dry and wet as well as driver comfort.
Some popular tyre sizes are below, and the corresponding Cinturato tyre is priced accordingly:
205/65/15: Around $110 per tyre
205/45/16: Around $185 per tyre
225/55/17: Around $200 per tyre
245/40/18: Around $200 per tyre
Even with Pirelli's cheaper model of tyre, costs can add up quickly and after 18 inches they tend to increase even further. If say you drive a Toyota Corolla then you're in luck because most of the Corolla's wheel sizes are around 15 inches, but if you drive say a Mazda CX9 then you may be up for an expensive time to take your kids to soccer practice; a CX9's tyre size is often 18 inches and above! Pirelli is sold in 160 countries around the world, and evidently it's a popular tyre choice for many.
About the author of this page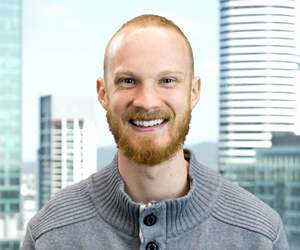 This report was written by Canstar Blue's Site Editor, Dean Heckscher. He's our resident expert on all things automotive, health & fitness, streaming and more. Dean is also one of Canstar Blue's customer research report producers, helping to turn complicated subjects into easily-digestible information for our readers. He's passionate about helping consumers make better-informed purchase decisions on all manner of consumer goods and services.