MOD Blend Pro & Cold Press Juicer Review
A blender that's only capable of whipping up a fruit smoothie is so last season, and MOD Appliances is definitely a la mode. It's stirring things up in the kitchen with an exclusive offering that combines innovative blending technology and design.
Unlike other major brands like NutriBullet and Kambrook, MOD's flagship Blend Pro and Cold Press Juicer are currently only available via the website. Take a look at our guide to see what this brand has to offer, including models, features and prices.
MOD Blend Pro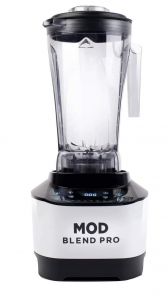 The MOD Blend Pro bottles up a variety of functions, to make everything from smoothies and 'nice' cream to ground coffee and even salad dressing. It can also make hot chocolate and soup, plus ground grains (perfect for making gluten-free flour). The MOD Blend Pro features five smart pre-set programs, instant pulse and a touch slider which lets you choose between eight blending speeds, for more precise customisation of your concoctions. In terms of durability, the MOD Blend Pro is a tough one to break, using a 1,500W commercial-grade carbon brush motor to help blend at a speed of 30,000 RPM.
Other features include:
2mm Japanese carbon steel blades
BPA free casing
Five-year manufacturer's guarantee.
The MOD Blend Pro is available in red, white, silver and black. It comes with a MOD Blend Pro 2L jug set, coconut bowl and spoon, tamper accelerator and spatula.
Price: $399 RRP*
Looking to review more blenders & juicers? Check out models & prices.
MOD Cold Press Juicer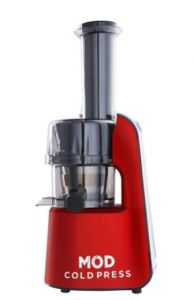 From green juices to sorbet and plant-based milk, the MOD Cold Press Juicer is claimed to squeeze out as much as you put in. It can squeeze pretty much all common fruits and vegetables, including root-based produce such as ginger and turmeric. You'll just need to remove any citrus peel or large stones. Raw nuts (not roasted nuts) can also be added to the mix to make nut milk.
The MOD Cold Press Juicer is claimed to extract double the juice (including dry pulp), and retain double the nutrients, thanks to its 240W motor and the brand's own dual pressing technology. Unlike centrifugal juicers, MOD's juicing process is 'cold press', which is an extracting method that doesn't use heat friction or blades; therefore, reducing oxidisation and retaining more vitamins and minerals in your juice.
Other features include:
Wide mouth chute
65RPM speed
Safety switch to prevent overheating
Five-year parts warranty and 20-year motor warranty.
The MOD Cold Press Juicer comes with two juicing jugs, as well as a fine filter, jug strainer and cleaning brush. It's also sold with a bonus wellness bundle containing a sorbet maker, juice flask, produce bag, plus a wellness plan and recipes.
Looking to review more blenders & juicers? Check out models & prices.
Is MOD Appliances worth it?
MOD proves there's more to multi-functional appliances than simply downsizing benchtop clutter and potentially saving a few bucks. For people with certain allergies or dietary requirements, the five pre-set modes and touch slider on the MOD Blend Pro can offer a convenient way to create substitute ingredients, such as gluten-free flour, plus alternative recipes like vegan hot chocolate. It's also pretty cool to ditch the drive-through ice cream for an easy homemade sorbet.
If you're looking to get your daily dose of vitamins in a glass, the MOD Cold Press Juicer is the ideal tool to extract juice and retain all the good stuff, and with a maximum 50dB noise level, it's quiet enough to run without waking up the household.
About the author of this page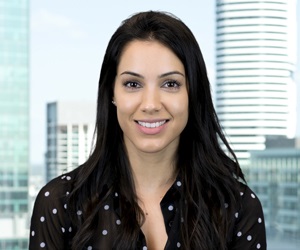 This report was written by Canstar Blue's Home & Lifestyle Content Lead, Megan Birot. She's an expert on household appliances, health & beauty products, as well as all things grocery and shopping. When she's not writing up our research-based ratings reports, Megan spends her time helping consumers make better purchase decisions, whether it's at the supermarket, other retailers, or online, highlighting the best deals and flagging anything you need to be aware of.
*Prices sourced from MOD, correct as of February 2021.