Fimer is an Italian power electronics manufacturer, providing a range of energy storage options for homes and businesses across Australia. The company is globally present in more than 20 countries and distributes to more than 100 countries worldwide. In fact, Fimer is the fourth largest inverter manufacturer in the world, boasting a wide portfolio of single-phase string inverters and energy storage solutions for residential solar (PV) systems.
With a major focus on 'redefining the future concept of energy', Fimer claims it's passionate about moving forward into the evolving solar power sector. In 2019, Fimer purchased ABB, a solar inverter business, further diversifying its scale of products and services on offer. In this guide, we take a close look at Fimer to see if this company is worth your business.
Fimer Products and Services
Fimer provides an extensive range of products to suit residential, commercial, industrial, utility and microgrid projects. Customers can find a list of Fimer retailers on its website, including the contact details of companies who sell and install Fimer products in Australia.
Fimer String Inverters
Fimer offers one of the broadest ranges of string inverters on the Australian market, including a decent line-up of single and three-phase string inverters for photovoltaic (PV) systems installed in residential and commercial buildings. The string inverters range from 1.2kW to 175kW.
Inverter
Features
ABB UNO-DM-TL-PLUS-Q
·         Single phase inverter

·         1.2kW to 3kW and 3.3kW to 5kW

·         Easy to install

ABB UNO-DM-6.0-TL-PLUS-Q
·         Single phase inverter

·         Dual maximum power point tracker (2MPPT)

·         Smart capabilities with remote monitoring

ABB TRIO-20.0/27.6
·         Three-phase inverter

·         Remote inverter upgrade

·         DC/AC output converter
Last updated August 2020
Fimer Energy Storage Solutions
To complement its solar inverters, Fimer offers energy storage solutions for residential properties that keeps solar systems connected to smart technologies that maximise performance. The React 2 energy storage unit has an in-built Li-ion battery with a storage capacity of up to 12kWh.
Storage Unit
Features
ABB React 2
·         Li-ion lithium battery

·         Storage capacity from 4kWh to 12kWh

·         Handy app for system monitoring
Last updated August 2020
Other Products and Services
Aside from inverters and energy storage solutions, Fimer also retails in monitoring and control systems, as well as AC charging systems. Using fieldbus and interface adapters, Fimer inverters can be connected to a handful of different monitoring systems.
In addition, Fimer has AC charging stations of up to 22kW for households with electric vehicles (EVs). These include the Fimer AC-EVC, an AC Pole with a charging point capable of charging two electric cars, each up to 22kW, and the Fimer Wallbox (available October 2020), which is a wall-mounted charging device for EV owners.
Why Fimer?
With a global network of operations, Fimer is well equipped to provide households with a variety of solar storage options, ranging from small to large systems. If you're chasing more information on prices, then it's best to get in contact with Fimer by calling their Australian number, or sending them an email with details listed on their website.
Once you have solar installed, the next step is to find an energy retailer that will help maximise your investment. To see what fellow solar power customers have to say about their energy companies, be sure to check out our customer satisfaction rating via the link below.
---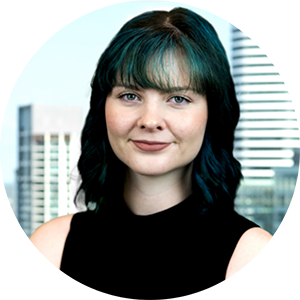 Kelseigh Wrigley: Energy Specialist
As Canstar Blue's Energy Specialist, Kelseigh Wrigley covers the retail energy market, with a focus on electricity, gas and solar. She joined the team after completing a Bachelor of Journalism at the Queensland University of Technology, and has previously written for a variety of online publications, including Hunter and Bligh. You can follow Kelseigh on LinkedIn.
---