Fact Checked
If you're strapped for cash come grocery shopping time, here's some good news: there's a way to use Afterpay to pay for groceries.
How to use Afterpay to pay for groceries
While supermarkets don't yet offer Afterpay or Buy Now, Pay Later options, there's a little-known hack that allows shoppers to buy a Coles or Woolworths gift card from the Afterpay app or website, and then redeem it at the checkout to split the cost of their grocery shop into four fortnightly installments.
While 'Buy Now, Pay Later' (BNPL) services are not officially available in-stores or online, Woolworths said shoppers were encouraged to use the payment methods that best work for their circumstances.
"We're not currently offering a Buy Now, Pay Later option as part of our in-store payment systems," a Woolworths spokesperson told Canstar Blue.
"We're aware that some partners on-sell our gift cards to their members for use on a range of different payment apps. As always, it's up to customers to choose which payment option works best for their personal circumstances."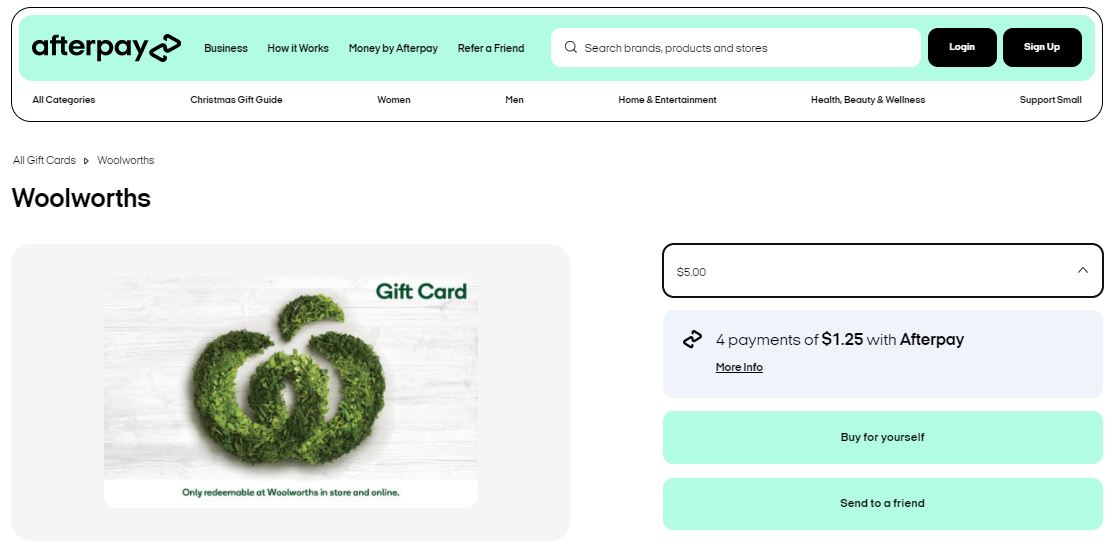 However, not everyone can buy a gift card from Afterpay ─ this option is only available to members of the BNPL service's Platinum or Mint status PULSE loyalty members. Afterpay's PULSE rewards program allows shoppers to earn points for on-time payments rather than the amount spent.
Customers signed up to Afterpay's rewards program can cash in their points for a variety of benefits, including the ability to delay payments by up to seven days multiple times a year and to buy gift cards from select retailers (including supermarkets).
Afterpay recently copped backlash after announcing it would be dipping its fingers into the hospitality sector, allowing diners to pay off a meal or a beer in four installments.
Canstar Blue consumer expert Megan Birot warns that Buy Now, Pay Later options could hurt shoppers' hip pockets in the long term.
"It's worth remembering that BNPL credit is a form of debt, so using these deferred payment options for essential items like groceries and food that are typically weekly or recurring expenses, could get some people in more debt," she said.
"If you're using these services for groceries every couple of weeks, it may be difficult to keep track of all your installments deadlines, and you could end up being slapped with hefty late fees."
According to Canstar Blue's latest supermarket survey, Australians spend an average of $152 per week on groceries.
Shoppers should also be aware that Afterpay can decline purchases, as stated on its website: 'Afterpay does not approve 100% of orders. We are committed to ensuring we support responsible spending.'
Is Afterpay available at Coles or Woolworths?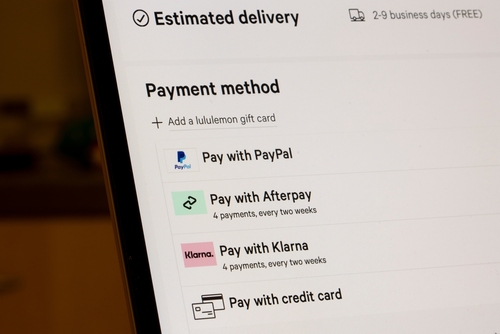 Coles and Woolworths currently do not provide any BNPL solution as a payment option.
However, you can use PayPal Pay in 4 when buying gift cards through the supermarkets, but you won't be able to use this service to pay for your groceries.
How do you get an Afterpay gift card?
Only eligible members of Afterpay's PULSE rewards program who've reached Platinum or Mint status can buy gift cards from Afterpay. Members can unlock tiers and corresponding benefits by making repayments on time. Every eligible on-time payment is worth 10 points.
The tiers of the PULSE rewards program are:
Gold: 0-99 points
Platinum: 100-499 points
Mint: 500+ points
Shoppers can sign up for Afterpay's PULSE rewards program for free. Eligible members can purchase gift cards, access program-exclusive offers and early sales, delay payments and avoid up-front payments in-store and online.
Where can you use your Afterpay gift card?
Afterpay gift cards can be used at a huge range of stores, online retailers, and services. To see the complete list of where you can use your gift card, visit the Afterpay website. Keep in mind that some of these stores will only take Afterpay online, while others also accept in-store.
Here are just some of the stores and services where you can use an Afterpay gift card:
Woolworths
Coles
Harris Farm Markets
Uber
Uber Eats
Deliveroo
DoorDash
Airbnb
Bunnings
Harvey Norman
Ampol
Kmart
IKEA
Target
Apple
Amazon
Playstation Network
eBay
Myer
Netflix
BINGE
Supercheap Auto
Kayo
Rebel Sport
Big W
Pandora
Do restaurants use Afterpay?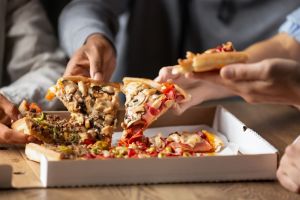 There is an increasing number of restaurants accepting Afterpay as a form of payment, but to be sure it's best to check out the Afterpay website for participating venues before you dine out. There are a number of chain restaurants, meal delivery brands, takeaway food joints, and even delivery services jumping on the Afterpay train. These include:
Pizza Hut
Burrito Bar
The Coffee Club (online store only)
Dineamic
Jenny Craig
Youfoodz
Deliveroo
The pros & cons of Afterpay
Afterpay is an incredibly handy tool when you're in a pinch, but, as they say, there's no such thing as a free lunch. Like a lot of post-payment schemes, Afterpay includes fees that can often lead to you paying more than if you had paid upfront. Here are some pros and cons to consider before joining Afterpay.
| | |
| --- | --- |
| Pros | Cons |
| Instant gratification | *Big late fees |
| Interest-free purchases | Encourages impulse spending, which can ultimately cost you more in the long run |
| Less financial stress compared to credit cards (considering interest free conditions) | Late payments can affect your credit score or loan approval process |
| Simple purchasing process, seamlessly integrated into store checkout | Afterpay applies spending limits based on your purchasing and repayment history |
| Easy app download with speedy approval | Ultimately, you're spending money you don't have, which can lead to debt |
*If your card/bank account declines an Afterpay installment, you have 24 hours to log into your account and pay the amount. If you fail to do so, you will be charged $10 and an additional $7 for any amount remaining unpaid after seven days.
For each order below $40, a maximum of one $10 late fee may be applied per order. For each order of $40 or above, late fees will be capped at 25% of the original order value or $68, whichever is less.
---
Important Information: Please keep in mind that 'Buy Now Pay Later' (BNPL) services are a form of credit. Failing to make repayments on time may result in late payment fees or other charges, and may impact your credit score. Please read the BNPL's terms and conditions before signing up.BNPL services are not currently subject to the National Consumer Credit Protection Act 2009. BNPL services are largely unregulated in Australia, meaning consumers have fewer legal protections.The information provided in this article is factual information only and not financial product advice on 'Buy Now Pay Later' (BNPL) services.
---
Picture credit: Shuang Li/Shutterstock.com, Tada Images/Shutterstock.com.