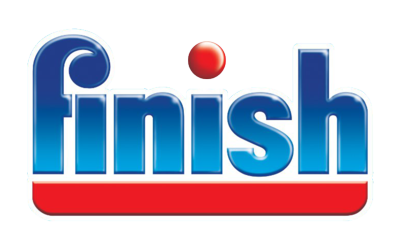 Review of Finish dishwashing detergents
Finish is a leading brand of dishwashing detergents. It was established in the U.S. in 1953 and came to our Australian shores just over a decade later. Finish has had a few industry firsts throughout its lifetime, including the first biological powder and first dual layer tablet. From an eco-angle, Finish automatic dishwashing products are biodegradable and safe for septic systems. Let's look into the range to see if Finish may have a product for your cleaning needs.
Finish dishwasher tablets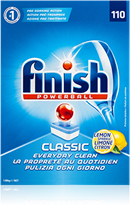 Dishwasher tablets are one of its biggest ranges. All Finish dishwashing tables use a pre-soaking red Powerball that aims to scrub away food residues.
Finish core range
The original product is Finish Classic Dishwasher Tablets in a Lemon Sparkle scent. Standard size is a pack of 110 tablets.
Finish Action range
Finish Quantum – 40 dishwashing tablets/pack
Finish Quantum Ultimate – 32 dishwashing tablets/pack
Finish Max in 1 Dishwasher Tables Lemon Sparkle – 48 dishwashing tablets/pack
Finish All in 1 Dishwasher Tablets Lemon Sparkle – 55 dishwashing tablets/pack
Some retailers offer larger sized value packs for the above range.
Finish describes all of its dishwasher tablets with 'Finish Actions'. Finish All in 1 Dishwasher Tablets claim to deliver on seven actions – powerful cleaning, pre-soaking action, tea stain removal, salt function, rinse function, machine limescale protection and grease cutting. Finish Max in 1 Dishwasher Tablets claim to be with the above seven actions, filter protection, glass protection and are wrapper free.
For Quantum tables, Finish claims to bring all that the Finish Max in 1 Dishwasher Tablets do, as well as add silver protection and a combined power of gel and powder. Finish Quantum and Finish Quantum Ultimate both have two scent variants – Lemon Sparkle and Original.
Finish dishwasher powder
Finish Concentrated Powder in a Lemon Sparkle scent is said to be a deep cleaning powder formulated with a Finish Shine Boost to remove food stains. Standard sizes are an option between 1kg bottle and 2kg bottle.
Finish dishwasher gel
Finish Concentrated Gel Lemon Sparkle combines its Finish gel with a concentrated formula to use less detergent when washing. Finish claims its Concentrated Gel is optimised for fast dissolving as well as short and low temperature dishwashing settings. Finish Concentrated Gel is said to also have Shine & Protect technology to help protect glassware. Standard size is a 650ml bottle.
Finish enhancers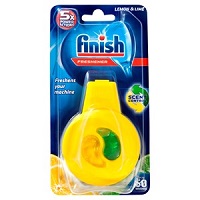 Several other products that Finish offers are enhancers including Finish Rinse Aid, Dishwasher Cleaner and Freshener to help with the cleaning process. Finish Dishwasher Cleaner is currently available in two fragrances including Lemon Sparkle and Original. Finish Dishwasher Freshener comes in a Lemon & Lime fragrance and is designed to sit inside the dishwasher to help hide the dirty dishes smell.
Standard sizes are an option of a 250ml or 500ml bottle for Finish Rinse Aid, a 250ml bottle for Finish Dishwasher Cleaner and a 1 pack for Finish Dishwasher Freshener that is designed for up to 60 washes.
Should I use Finish dishwashing detergents?
Finish has been around for more than 60 years and has a large range of dishwashing products. It sits towards the high end price but is still found to be a popular brand among Aussies convinced it's worth the extra money. With a variety of different cleaning brands to choose from, you may like to consider what other factors, along with effectiveness, are important for you, including environmental friendliness and scent. There are many online reviews you can check to see if Finish dishwashing detergents will do the job for you. You may also like to compare other cleaning brands with online ratings – such as ours – to see how Finish compares to the rest in the eyes of consumers.
About the author of this page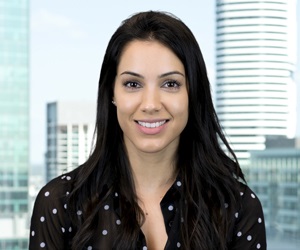 This report was written by Canstar Blue's Home & Lifestyle Content Lead, Megan Birot. She's an expert on household appliances, health & beauty products, as well as all things grocery and shopping. When she's not writing up our research-based ratings reports, Megan spends her time helping consumers make better purchase decisions, whether it's at the supermarket, other retailers, or online, highlighting the best deals and flagging anything you need to be aware of.