Sheridan Pillows Review & Guide
Sheridan is one of the most well-known linen brands in Australia. It offers a range of products including rugs, lanterns, bathrobes, ottomans, terrariums and loungewear. There are also plenty of specific items for children, such as play mats and sleep bags.
Sheridan's wide selection of goods is available from a range of stores. These include:
Sheridan Boutique
Sheridan Studio
Sheridan Outlet
David Jones Kids & Baby
David Jones
Domayne
Myer
Sheridan's popular linen range features different styles of pillows in various sizes. There are many types of fills including polyester, goose feather, memory foam, latex and feather and down. Some pillows are also available in European and king sizes. Sheridan's pillow range also caters specifically to children. This includes a hypoallergenic Kids Pillow with a low soft profile considered to better suit the smaller frames of young people. Kids' pillows usually cost around $45, while the price of standard size pillows can range between $70 and $320.
Sheridan Feather and Down Pillows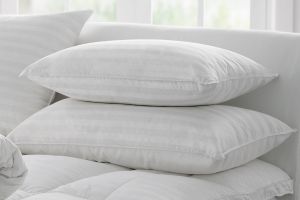 The Sheridan pillow range includes a variety of feather and down pillows in different sizes and styles. One of the more classic feather and down styles available is the Deluxe Feather & Down Pillow, which contains a 50/50 blend of white goose down and feathers contained in a 360 thread count cotton sateen cover with dobby stripes. The standard size typically costs $280, while pillows in the European and King size are usually priced at $310.
Sheridan also offers unique fills, including a blend of latex and feather/down. The Deluxe Feather & Down Latex Pillow features a down layer to create cushioning around the inner core, while the Talalay Latex adds extra support for your neck and helps the pillow keep its shape for longer.
Sheridan Polyester Pillows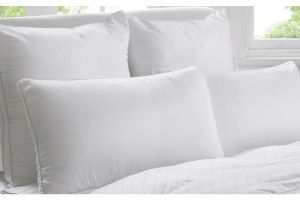 Pillows like the Ultimate Luxury pillow may be ideal for allergy and asthma sufferers. These pillows are treated with anti-microbial protection, which target problems that may potentially trigger allergic and asthmatic reactions. These include dust mites as well as any bacteria, mould, mildew and fungi that may grow over time.
There are also products like the Ultralux Pillow, which features a hypoallergenic fibre fill and gusseted design said to provide neck support. Products, including the Deluxe Dream, also offer allergy sufferers an alternative to pillows made with natural fibres.
Sheridan Memory Foam Pillows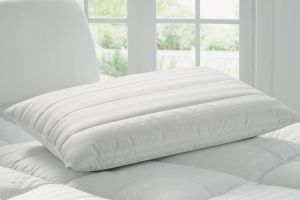 Sheridan also offers different memory foam products, which provide tailored support by following the shape of your head and neck. The Deluxe Memory Foam Pillow has a 60% Memorelle and 40% Quallofill fill, and is encased in a removable cotton cover with a sateen stripe design. This pillow is available in the medium size.
Kids' Pillows
Sheridan's Kids My First bedding range features a hypoallergenic Kids Pillow, which contains Darcon fibre fill with anti-microbial treatment to protect the child against pesky dust mites and inhibit the growth of bacteria, mould and mildew. The soft and low profile apparently makes the pillow ideal for children's small frames.
Should I take a Sheridan pillow home?
From memory foam to latex and feather/down blends, Sheridan has different styles of pillows in a range of sizes and fillings. Many of these are claimed to be ideal for asthma and allergy sufferers as the pillows are hypoallergenic and treated with antimicrobial protection.
There are also various bedding products to help children get a peaceful night's sleep. Sheridan's Kids My First bedding range includes a Kids Pillow, which provides antimicrobial protection and caters to a child's small frame.
Choosing the perfect pillow isn't always easy. This is why we have plenty of reviews and ratings on our website to help you decide which pillow is best for you. Follow the link below for more details.
About the author of this page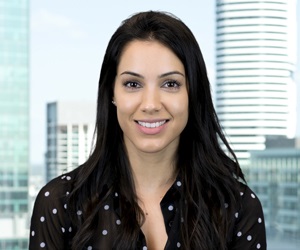 This report was written by Canstar Blue's Home & Lifestyle Content Lead, Megan Birot. She's an expert on household appliances, health & beauty products, as well as all things grocery and shopping. When she's not writing up our research-based ratings reports, Megan spends her time helping consumers make better purchase decisions, whether it's at the supermarket, other retailers, or online, highlighting the best deals and flagging anything you need to be aware of.