NBN Co is making a bid to attract more customers to the NBN 100 speed tier, confirming today that it will offer limited-time discounts on the premium plan in January. Starting on New Year's Day, NBN co will temporarily lower wholesale prices for NBN 100 plans, offering internet service providers a 'Hot 100' discount that will hopefully be passed on to all new customers.
The move comes after NBN Co's latest Wholesale Pricing Review, which has led to plans to launch a new wholesale speed tier in May 2020. Currently, retailers are offering an NBN 100 plan with 100/40Mbps speeds to residential customers: as of May next year, a new 100/20Mbps product will be available to service providers, which will then be sold on to consumers.
Coming soon: 100/20Mbps speeds
NBN Co's 100/20Mbps option will still offer download speeds of up to 100Mbps, but a lower upload speed of up to 20Mbps. As such, it will be offered at a cheaper rate to service providers – around 11% less than current NBN 100/40Mbps wholesale pricing.
However, NBN Co has confirmed it will temporarily lower NBN 100 bundle pricing on 1 January, 2020, and will offer retail providers the faster 100/40 product at 100/20 prices. This Hot 100 wholesale discount will be available until the official 100/20Mbps launch in May, with the expectation that NBN sellers will pass the changes on to new customers via cheaper monthly pricing.
The 100/20 tier is one of three new wholesale speed options scheduled to launch next year. Alongside the new NBN 100 plan, NBN Co will also offer providers a 250 / 25 Mbps plan, and an ultra-fast 1000/50Mbps option.
NBN Co changes: lower wholesale prices, higher data capacity
In addition to revising high-speed plan costs, NBN Co is also working to make mid and entry-level NBN speed tiers more affordable. Wholesale prices for NBN 25 plans will drop from 6 December, while additional entry level NBN 12 charges will also be reduced.
NBN Co charges internet service providers – such as Telstra, Optus, TPG or iiNet – a wholesale rate to offer NBN plans to customers. This is known as the monthly access price, or AVC, with each speed tier bundle also including connectivity virtual circuit (CVC) capacity.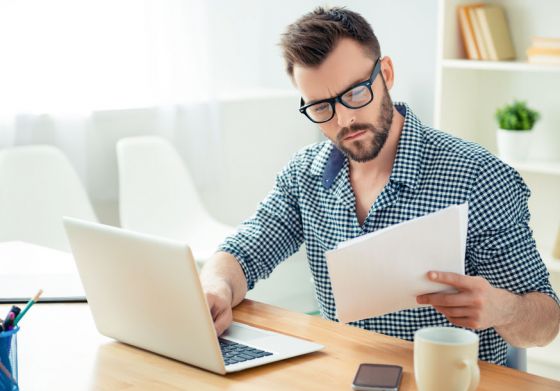 CVC is the fee providers are charged to purchase NBN bandwidth, and it's the reason many NBN sellers are unhappy with the current pricing model. With more Australians using their NBN for bandwidth-intensive streaming, gaming, and file-sharing, it's costing providers more in CVC charges to offer customers a fast, reliable NBN performance.
The good news is that NBN Co's price review will lead to slightly more CVC capacity for providers, and hopefully less network congestion for consumers. Data capacity for NBN 100, NBN 50, and NBN 25 plans will increase over the next year, with allocations scheduled to rise in May 2020 and May 2021.
Starting from May next year, NBN Co will also allow service providers to pool CVC bandwidth nationally, rather than across the 121 points of interconnection (POIs) currently available. Pooling all CVC in a single hub makes it easier for providers to allocate and manage unused data capacity, and helps to reduce overages and service costs.
Should I move to NBN 100?
It's important to note that, while NBN 100 may be more affordable during the discount period, this speed tier is not available to all customers – your maximum speed will depend on your connection type, location, and other factors.
Generally, your best bet for fast NBN is a Fibre-to-the-Premises connection – but FTTP is only available to around 20% of households. Fibre-to-the-Curb is also capable of top-tier speeds, as is Fibre-to-the-Node, but the latter connection may struggle depending on your distance from the node itself.
If you're on any sort of fixed-line NBN connection, your prospective provider will be able to assess how fast your potential speeds may be, and recommend a plan accordingly. Some NBN telcos, such as Telstra, don't advertise NBN 100 plans to all customers, preferring to offer it only after assessing a customer's address and connection type.
If you're using fixed wireless or satellite NBN (also known as Sky Muster), you won't be able to access the fastest NBN plans on offer. But if you do have a fixed-line connection, and you're looking to upgrade, we've compiled several Premium Speed NBN 100 plans below.
Unlimited Premium Evening Speed (NBN 100) Plans
The following table shows a selection of published unlimited Premium Evening Speed (NBN 100) plans on Canstar Blue's database, listed in order of standard monthly cost (excluding discounts), from the lowest to highest, and then by alphabetical order of provider. Use our comparison tool above to see plans from a range of other providers. This is a selection of products with links to a referral partner.
If you're planning to move to the NBN, or simply change plans, you may benefit from the price changes – but only if your service provider adjusts its retail pricing. The Australian Communications Consumer Action Network (ACCAN) has welcomed cheaper wholesale NBN pricing, but warns that it's up it's up to NBN providers to pass the savings on to customers.
"While there is still more to be done, NBN Co's latest changes to their pricing and inclusions are a step in the right direction and demonstrates that the organisation recognises the important role that broadband plays in our everyday lives," said ACCAN's Una Lawrence.
"We will be monitoring the market to ensure these improvements are passed onto consumers once they come into play over the next 12 months, so NBN users get the full benefit."
ACCAN also stressed that, despite improvements to NBN 12 affordability and data capacity, the entry-level plan is still too slow for many Australians. The consumer watchdog argues that an affordable higher-speed service needs to be introduced to prevent low-income households from being left behind.