Smartphone technology gets better and better with each year. These days, even devices on the more budget end of the spectrum will outperform a phone from several years ago. While other manufacturers tend to focus on the premium devices, OPPO has made a name as a manufacturer with smartphones for all budgets.
The manufacturer has won Canstar Blue's Smartphones Most Satisfied Customers award for the third time in 2020, achieving five stars across all categories. So if you're looking for a quality smartphone but without the huge price tag, OPPO might have the right device for you.
With an RRP of AU$299, the OPPO A5 2020 packs in a lot of great features. Let's take a look at how this device stacks up, and what you can expect from this budget-friendly phone.
OPPO A5 2020 Quick Summary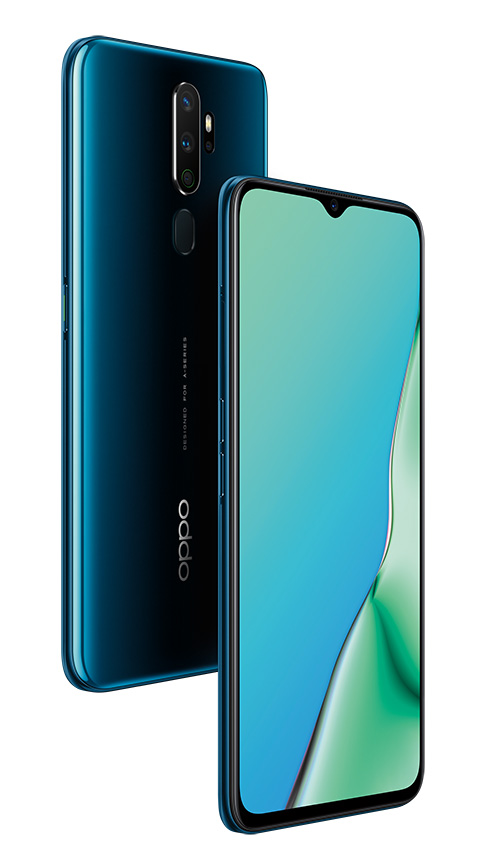 Features
If you're after a quick look at what you can expect from the OPPO A5 2020, here's a snapshot of features:
H 16.36cm x W 7.56cm
Space Purple and Marine Green colour options
ColorOS 6.0,1 (based on Android 9) operating system
Snapdragon 665 processor
5000mAh battery with reverse-charging capabilities
4GB RAM
64GB storage (expandable storage up to 256GB)
1600 by 720 pixels resolution
Read quad camera (12MP, 8MP, 2MP & 2MP cameras)
16MP front camera with AI beautification
OPPO A5 2020 Pros
Display and features are excellent
Four cameras at a budget-friendly price
Takes excellent photos
Includes both facial recognition and fingerprint reader
OPPO A5 2020 Cons
Size and shape not ideal if you have smaller hands
Performance of some apps can be a bit glitchy
Photos don't look that great when you're taking them in the camera app, but the result is excellent
Camera app can be a bit clunky when taking photos
Compare phone plans
Design and functionality
There's no doubt that OPPO makes great looking phones, especially with its colour choices. The A5 2020 comes in two colour options — Space Purple and Marine Green. The colours always look stunning in official photos, and the good news is that the physical phone is just as pretty.
The display is also stunning and includes technology known as 'sunlight screen' with pixel adjustment to make it easier to read your phone screen even under bright sunlight, along with a blue light filter to help with eye fatigue. OPPO has also introduced a really seamless way of displaying the notch for the front camera, described as a 'waterdrop' notch.
As for the dimensions, the A5 2020 is 16.36cm high by 7.56cm wide, which is great if you like a big phone; however it's quite a bit longer than other devices, even the iPhone 11 Pro Max, which is 15.80cm high and 7.78cm wide. If you don't really like a larger smartphone, you might find the OPPO A5 2020 a bit too big for you. If you have smaller hands, you might also find the size of this device a struggle, especially when navigating from one end of the device to the other.
Performance
There's no denying that smartphone technology gets better every year, and we're now at a point where even an entry level device like the OPPO A5 2020 is a more powerful phone than the premium devices of a few years ago.
Like most OPPO phones, you can expect one of the best batteries available in a smartphone with a 5000 mAh battery (according to OPPO, this should be around 11 hours of non-stop HD video watching) and reverse charging capabilities.
The A5 2020 includes a Snapdragon 665 processor, uses the Color OS 6.0.1 operating system (which is based on Android 9), includes 4GB of RAM and comes in a 64GB storage size, with an expandable memory up to 256GB.
When you're using this device, it certainly doesn't feel budget. While you might not get the same super performance that you'd expect from a premium device, the A5's price definitely puts the performance into perspective. While this phone won't match up to the premium devices from Apple, Samsung or even OPPO's own high-end phones, it's still a ridiculously good performance for a budget device. The important thing is that everything works as it should, and there are no big or frustrating errors with performance.
Camera
Looking at a phone's camera is perhaps one of the best ways to compare them these days. Every manufacturer is adding more cameras each year, and the biggest problem facing smartphone design is what to do with all the rear cameras?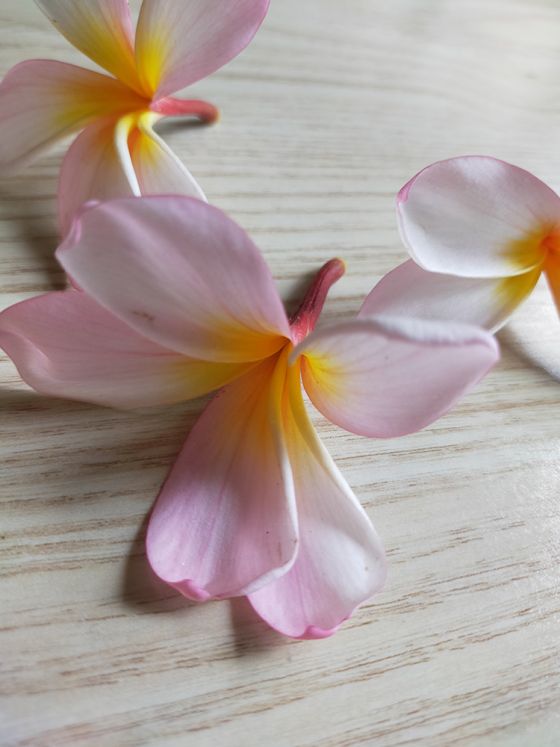 Not to be outdone, the OPPO A5 2020 includes five cameras in total — four cameras that make up the Rear Quad Camera, plus a 16MP front camera. The Quad Camera includes a 12MP main lens, an ultra-wide 119° lens for panoramic shots, and two rear lenses for artistic portrait effects. The front 16MP camera includes the AI Beautification feature to take your selfie game to a whole new level. This feature essentially does the airbrushing for you when you take a selfie, smoothing out your skin and generally applying that airbrushed look to your photos without the need for photo editing or a separate app. It's a handy feature if you take a lot of selfies, and it's a pretty impressive piece of AI tech to find in a budget phone.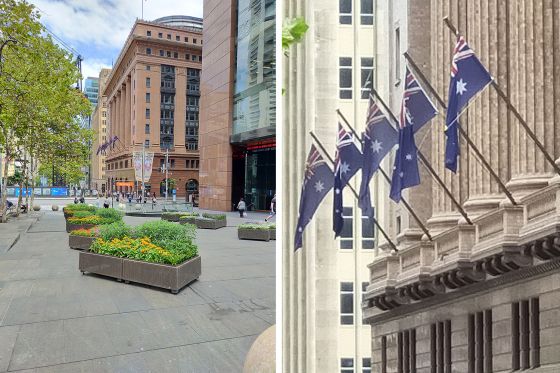 As for actually taking photos, the quality of the photos as you take them in the camera app, doesn't look that great, but once you view the photos you've taken, the picture quality is excellent. Also, you might find that if it's a windy day, or you're trying to adjust focus, it can be a bit slow to load and take the pic if it's still focusing. That being said — these are only small issues, and when you put it into perspective with the price tag, the camera goes above and beyond.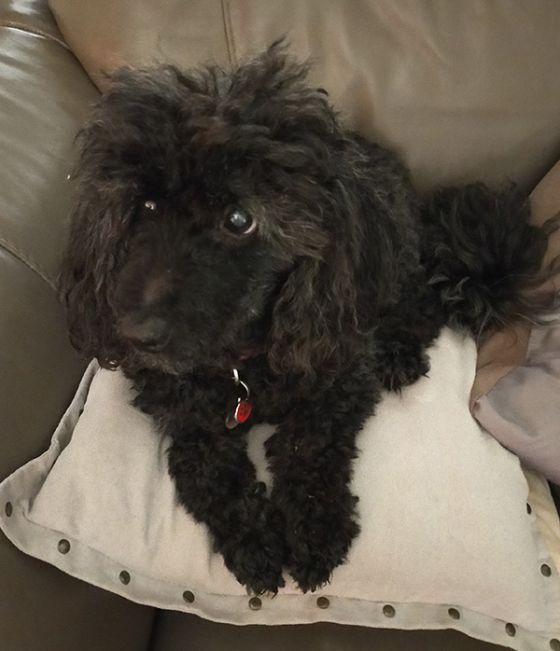 Even indoors and with limited light, the photo quality is still excellent (see photo above of a black dog taken indoors on a relatively overcast/dark day). Photos taken in macro mode are also excellent — both indoors and outdoors. The quality when you use full digital zoom leaves a bit to be desired, but let's be honest — taking a photo with full digital zoom capabilities on any phone is always going to leave you with a bit of a pixelated result.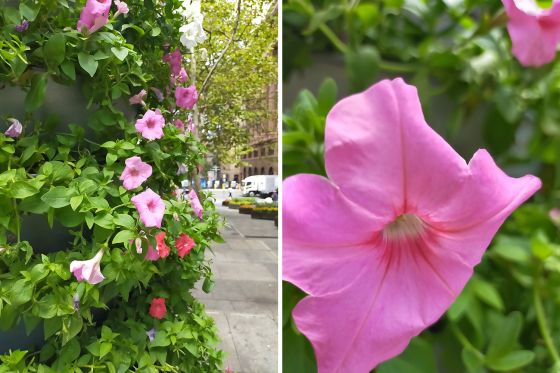 Overall, the camera quality is great. There isn't anything to complain about. If you're not a huge photo taker and just need a phone that will get the job done, the A5 2020 will exceed your expectations. If you're a serious selfie taker, or want the absolute best of the best when it comes to phone camera quality, you might be better off looking at a more premium device.
Where to buy the OPPO A5 2020
While you won't be able to find this device bundled with a postpaid plan, you can buy it outright from Telstra for $299 upfront. This device is currently exclusive to Telstra, and you'll also receive a prepaid SIM kit with $10 included value for calls and SMS. This device will be locked to Telstra, so to unlock, you will need to pay an unlocking fee.
Here is a selection of postpaid plans from Canstar Blue's database with a minimum of 10GB of data, listed in order of standard cost, lowest to highest, then by data allowance, largest to smallest. Use Canstar Blue's phone plan comparison tool to see a wide range of plans on offer from mobile providers. This table includes products with links to referral partners.
Here is a selection of prepaid plans from Canstar Blue's database with a minimum of 10GB of data, listed in order of standard cost, lowest to highest, then by data allowance, largest to smallest. Use our comparison tool to see a wide range of plans from other providers. This table includes products with links to referral partners.
Is the OPPO A5 2020 the right phone for me?
There is no denying that OPPO make great smartphones, and often at a fraction of the price than other manufacturers. One downside is if you prefer a smaller phone, or you have smaller hands, you might find this device is a bit too big to navigate one-handed. However, if you're looking for the best phone on a tight budget, the OPPO A5 2020 is definitely worth keeping in mind when you compare phones. Samsung also have a series of more budget-friendly Galaxy devices, also known as the 'A' series, which are also worth taking a look at.
Overall, if you're looking for a phone with quality features but for under $300, the OPPO A5 2020 is a quality device. If you're a basic phone user and want a device that will take photos, with good functionality, overall good performance and excellent battery, it could be the right phone for you.