While moving out of your old rental property may be an exciting time, it can also mean that you're in the midst of a cleaning spree to get your apartment or house spick and span in order to get your bond back. But while you may have good intentions, you may not have enough time to put the proper amount of elbow grease into your property before you have to vacate, which means you may be sacrificing your entire deposit.
Thankfully, there are bond cleaning services ready to roll to help you add that sparkle back into your property while you can focus on settling into your new place. But what is included in a bond clean, how much does it cost and is it really necessary? Find out all you need to know about bond cleaning services with this Canstar Blue guide.
What is a bond clean?
A bond clean, otherwise referred to as an 'exit clean', is the final clean of a rental property that must be undertaken before a tenant's bond deposit can be returned. To understand what a bond clean is, you'll have to understand what a bond is, which is essentially a deposit that you put down at the beginning of your tenancy as a form of safeguard against any potential damage that you cause while living there, and is form of security for the owner of the property.
As tenants will come and go, it's the owner's responsibility to provide a clean property for new tenants to move into, and as a result, it becomes the responsibility of the previous tenants to leave the property in a clean and livable condition. After all, you wouldn't want to be moving into a property only to find the previous tenants have left behind a whole bunch of rubbish and week's old food!
A bond clean is a common addition in any rental agreement, and essentially means that you'll have to organise a professional service to come clean your property before you hand over the keys and move out. It also means that if you don't organise the bond clean, you won't receive part (or all) of your initial bond back, which can put a hole in your back pocket.
What's included in a bond clean?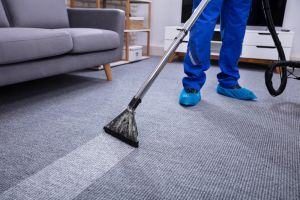 What's actually included in a bond clean will vary between cleaning services and providers, but most will involve:
Cleaning all cupboards (inside and out)
Cleaning inside the oven, microwave, fridge and dishwasher (if the property is furnished)
Clean all windows, window sills, tracks and door frames
Sweep, vacuum and wash all floors (including carpets)
Remove mould from bathroom walls, tiles and ceiling
Dust and clean skirting boards
Mow lawns
Remove rubbish from the property
While the above list is generally consistent across all bond cleaning services, it's best to look at what each service can provide, and what's covered for the amount of money you're paying for. Most cleaning providers will outline what a bond clean will cover, with additional extras also outlined.
What areas need cleaning during a bond clean?
Your real estate agent will provide a list of areas and objects that must be cleaned before you move out, some of which are covered by the list above, while others might be a bit more specific, depending on the property. But if you're looking to do most of the work yourself, this will be a checklist to follow to ensure you get your bond back.
Is pest control part of a bond clean?
According to the Residential Tenancies Authority (RTA), "if the property was free of pests at the start of the tenancy, the tenant must ensure the property meets the same standard at the end of the tenancy". However, the RTA also states that a pest control service isn't necessary if a professional pest control service wasn't undertaken at the beginning of the tenancy, or the property had pests when you first moved in.
If you're still not sure, check with your real estate agent.
How much does a bond clean cost?
The cost of a bond clean is dependent on a number of factors, such as the size of the property, when you need the cleaning done, and the current state of the property. So, if you live in a small apartment that you regularly keep clean, you can expect a smaller cleaning bill than a five-bedroom sharehouse that has not been cleaned since you moved in.
Most services will provide an outline of costs on their website, with the option to get a quote to give you a ballpark cost. However, some services – such as a carpet clean or pool clean – are often considered an extra by many providers, meaning it's best to provide as much information as possible in regards to your quote to help avoid some bill shock.
At the end of the day, it's worth putting aside between $300 and $600 for a bond clean, although if you live with housemates you can always split the cost to take some of the sting out.
What penalties are there for not getting a bond clean?
If you fail to leave the property in the same condition as you found it, you may lose part, or all, of your bond, and may be liable to pay additional cleaning costs. Additionally, you'll likely have this recorded in your rental history, which may impact how likely you're accepted for other rental properties in the future.
Is a bond clean necessary?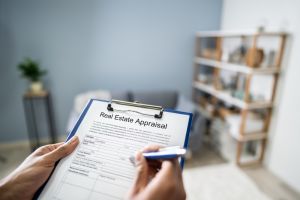 A bond clean from a professional cleaning service is often necessary for tenants to receive their bond deposit, but is not always legally required. While this will be dependent on your state's laws, and the wording of your tenancy agreement, most wording surrounds returning the premises back to the state at which you found them when you moved in – although this often means that you get them professionally cleaned, as most real estate agencies and property managers will have properties cleaned before new tenants arrive.
At the end of the day, whether you get a professional service to clean your property or you roll up your sleeves and do it yourself will ultimately come down to your personal situation and circumstances. While you may be able to make a dent in the cleaning by yourself, it'll be tough to get to the standard of a professional clean by yourself, meaning it's often the best option to simply bite the bullet and get the professionals in.
If you're still not 100% sure about what's legally required of you as a tenant in regards to your end of lease clean, it's best to head to the RTA website for an overview of cleaning requirements, as well as your rights as a tenant to ensure that you aren't ripped off. Additionally, it's worth contacting your real estate agent, as they'll be able to clarify any questions you have, as well as suggest bond cleaning services for you to use. However, doing a bit of research before you book a cleaning service in can go a long way, and potentially save you some money down the line.

Picture credit:  Africa Studio/shutterstock.com, Pixel-Shot/shutterstock.com, Andrey_Popov/shutterstock.com, hedgehog94/shutterstock.com