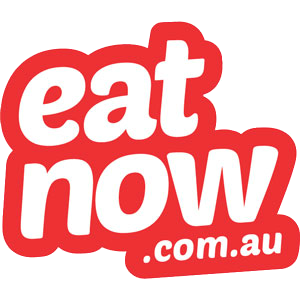 Eat Now Restaurant Guide
The name of this food delivery service couldn't be more appropriate – although Eat Very Soon is probably more accurate. Canstar Blue explores some of the best restaurants and meals available in your city through Eat Now.
How does Eat Now work?
EatNow is a food delivery service based in Australia, that operates through their website and mobile app. Order something from them and it can be delivered to your door! Put in your suburb or postcode in order to see which restaurants you can choose from, make your order and have them deliver it right to your door. The free app is available for boyh
The app is available for free for both Apple and Android, but if you prefer ordering on a bigger screen, you can also order through the website. Payment is dealt online through Menulog with card options of VISA, MasterCard and American Express or through Paypal, so that you can just dig in when your food arrives.
Eat Now Delivery Areas in Australia
Eat Now delivers to the capital cities of Canberra, Hobart, Perth, Adelaide, Melbourne, Sydney and Brisbane, as well as other major metro areas like Geelong, Gold Coast, Newcastle and Wollongong. There is currently no comprehensive list on the site as to where they deliver to. However, if you input your postcode you can see exactly what tasty treats are available to you.
List of Eat Now Restaurants
Eat Now operates similarly to Menulog as it shows all the restaurants that are able to deliver to your area, even restaurants that are not currently open. Additionally there are several filter options allowing you to sort by cuisine, customer ratings, new restaurants, and a variety of delivery options. The delivery fee or minimum spend is not a set standard, like with UberEats, and varies between restaurants.
We've picked out a selection of the top rated restaurants in major cities for you to browse through – as well as picking out some of their top dishes for you to salivate over.
Eat Now Restaurants in Sydney
Masala Darbar
This little Surry Hills eatery specialises in South Indian cusine, with the chef offering up a variety of delicious dishes to get your mouth watering. Try some of their tikka masala dishes, or for your vego friend grab some dal! And you'd be silly to pass on the Punjabi samosas – grab a couple of serves…
Aesop's Greek Restaurant
It's hard to go past some good Greek soul food, and Aesop's has just that. Pick up some pan-fried haloumi to be everyone's new best friend, or go for traditional grilled chicken and lamb souvlakia skewers or a homemade moussaka.
Crust Gourmet Pizza Bar
One of the most popular pizza chains in Australia, Crust has a variety of pizzas, perfect for Friday nights when, let's face it, no one wants to cook. Try some of their lamb ribs to start and then go for the peri peri pizza – and round it all off with a delicious black forest crumble.
Vietnamese Rolls
Roll up, roll up and get your Vietnamese fix from here!  Whether you're after bread rolls or rice paper rolls there will be something to fill you up. Opt for a grilled pork banh mi or prawn and pork rice paper rolls to get your authentic Vietnamese fix.
La Illtimo Café & Pizzeria
Grabbing pizza from your local pizza joint is always a pleasure, and La Illtimo has a very pleasing selection of Italian classics. Grab a value meal, with your choice of pizzas (try the Australiana) or pasta (tortellini anyone?) with garlic bread. Share with a friend or keep it all to yourself – we won't tell.
Eat Now Restaurants in Melbourne
Bullrun Café
Grab your Flinders lane fix from Bullrun Café – grab some quick lunch like one of their wraps, or opt for something heartier like pumpkin and herb risotto balls, metaballs with tomato chutney or crispy tortillas with Cajun corn and avocado salsa.
Perso Kebab
There isn't much that can beat a freshly mad kebab – even less when it's delivered right into your hot little hands. There is also an option to grab the new Australian classic: The HSP, as well as burgers and of course, kebabs and shish platters, with your choice of meats.
Gangnam Pocha
Korean cuisine is on the rise in the Aussie food scene, and there's no better place to start exploring this cuisine with Korean style fried chicken. Grab some deep fried crispy chicken with a homemade sweet and spicy sauce, or opt for beef bulgogi or honey soy braised beef ribs.
11 Inch Pizzeria
This little pizzeria promises a smorgasbord of cheesy Italian goodness when you order from them. Try some of their most popular pizzas like the margherita with buffalo mozerella and fior di latte, or the spicy salami pizza with hot salami, charred peppers and goat's cheese.
The Strands Society
This modern Asian has all the makings of a delivery restaurant regular – you'll be hard pressed to not want to try everything on the menu. Some of their popular dishes include karaage popcorn chicken, fried chicken katsu bao, and classic gyoza.
Eat Now Restaurants in Brisbane
Kushi Q
Nothing like a good Japanese style lunchbox to brighten up your work day – so why not get a bento delivered to work? Try Kushi Q's popular chicken curry bento, or go for a ramen with your choice of soup base, and round it off with some healthy edamame to make it a full gourmet experience.
Leela Thai
Thai takeaway is a national treasure, and what's better than takeaway? Delivery. Leela Thai has all your faves, as well as some value deals to cater for your friends and fam without breaking the bank. Grab some spring rolls, chicken satay, crispy pork belly and a green curry and chow down.
It's Mirchi Healthy Indian
If you want a simple and quick delivery option for vegetarian and vegan option, then why not try It's Mirchi Healthy Indian. Grab some fresh daal saagwala packed with spinach, or try palak paneer or a vindaloo. And of course, there's always butter chicken…
AJ Vietnamese Noodle House
A Brisbane favourite, AJ Vietnamese Noodle House is a classic for those looking for a quick noodle fix that is a slurp above 2 minute noodles. Grab some of their rice vermicelli salads, or go for their popular Vietnamese noodle soup, served with flat rice noodles and sliced beef.
Rolld
This popular Vietnamese chain is popping up all over Australia, and now you can have it delivered to your desk (well, almost). Grab a few of their "soldiers" (rice paper rolls) or go for a noodle salad, Vietnamese style baguette or some Vietnamese noodle soup or steamed buns – have a feast!
Eat Now Restaurants in Adelaide
Afghan Sunrise
Whether you go for your classic kebab order or try something new, it all sounds delicious at this Adelaide kebab joint. Try the chicken skewers or some BBQ chicken with rice and salad or go for Manto – steamed dumplings filled with onion, leeks and spices topped with yoghurt and lamb sauce.
Sushi Planet
Sometimes you just need a sushi fix, and that's where Sushi Planet comes in. With a huge range, it's likely you'll find something to satiate you. Try the popular salmon sashimi or soft shell crab roll, or go all out and order a sushi set with a variety of sashimi and rolls, for you to share or keep to yourself!
San Antonia's Pizzeria
Every night can be pizza night if you believe it can be – order some from San Antonia's and settle in for some delicious Italian fare. Grab the forever popular supreme pizza, or break the mold and try their chicken schnitzel or Johnny's deluxe burger. Still hungry? You won't regret a slice of mars bar cake.
30 Degrees South
The name does not change with the temperature – but it is the name of a burger and pizza place from Adelaide. Try a pizza with the lot, or go for the creamy pollo pasta. Want a burger? Go for the 30 Degrees house burger! And of course there is the 30 Degrees special dessert – Hint, it has Nutella…
Valentino Pizza Café
This pizza place has a little something for everyone – whether you want to grab their meat lovers, the lot or a Hawaiian (pineapple on pizza is always a hot topic), you'll be sure to dig in to cheesy goodness. Not feeling the pizza? Try a chicken parmigiana – topped with Bolognese and served with chips.
Eat Now Restaurants in Perth
Taiwanese Café
If you haven't tried Taiwanese cuisine, then now is your chance!  Try the XL Fried Chicken, for a new take on fried chicken. If you want something a little more bite sized, tried the Taiwanese style popcorn chicken, and round out your feast with a traditional stew of pork belly rice.
Cay Dua Vietnamese Restaurant
This Vietnamese plate from Northbridge is sure to serve you Vietnamese cravings – grab some classic Vietnamese spring rolls with your type of filling, or go for something different, like the stuffed chicken wing or grilled chicken chili lemongrass.
Pasta Fiesta
This family run restaurant offers plenty of home-style Italian comfort food to give you your fill of carbs. Try their popular spaghetti carbonara chicken or the gnocchi pollo fungi with chicken, mushroom and cream. Room for dessert? Grab a classic tiramisu!
Silvermoon Chinese
There isn't much better than a good serve of Chinese food delivered to your door. Silvermoon Chinese based in East Perth is well reviewed on Eat Now, so why not grab some of their more popular items like honey chicken, sweet and sour pork and (of course) some fried rice.
Canton Bay Chinese
Canton Bay Chinese offers a variety of authentic Chinese favourites, and with their dinner bundles they are a perfect choice for families. Grab the stir fried beef fillet with your choice of sauces, like black bean or spicy Szechuan, or opt for their traditional style sweet and sour pork.
Eat Now Contact Details
Eat Now has an FAQ section on their website to help with the majority of common questions that you might have in regards to your order. If that FAQ doesn't answer your queries, you can chat with them online, send them an email or give them a call to chat with their support line.
Phone: 1300 718 924.
About the author of this page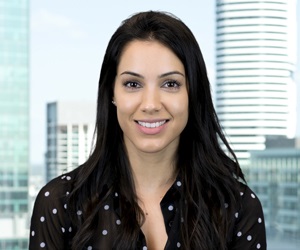 This report was written by Canstar Blue's Home & Lifestyle Content Lead, Megan Birot. She's an expert on household appliances, health & beauty products, as well as all things grocery and shopping. When she's not writing up our research-based ratings reports, Megan spends her time helping consumers make better purchase decisions, whether it's at the supermarket, other retailers, or online, highlighting the best deals and flagging anything you need to be aware of.