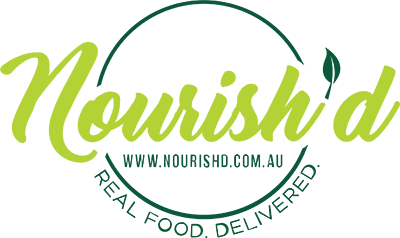 Nourish'd Meal Delivery Review & Guide
How does sticky ribs with Asian slaw sound for dinner on Monday night? What about dukkah crusted chicken for your Wednesday work lunch? With a rotating schedule of 12 different dishes each week, Nourish'd might be able to help you finally say goodbye to eating the same meal prep container of steamed chicken and veggies.
What is Nourish'd?
Between trips to butchers and local health food grocers, and let's not forget about the time spent trying to cook up large batches of food that don't all taste the same, founders Dave and Abbey tried searching for a company that would deliver them fresh meals each week. After having no luck, the couple created Nourish'd (originally known as Caveman Kitchen).
Nourish'd claims to offer a selection of "fresh, not frozen", gluten free meals to homes across Australia. Each dish is also said to be made from ingredients sourced from local farmers. This includes free-range and grass-fed meat, as well as additive-free fruit.
The meal delivery service is also a NDIS food service provider. If your NDIS plan covers Home Services or Daily activities, it might be worth taste testing what Nourish'd has to offer.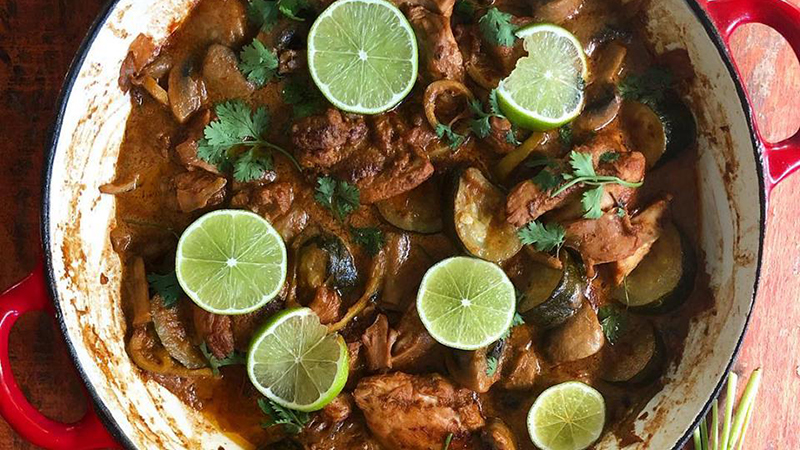 When and where does Nourish'd deliver?
To get your hands on items from the Nourish'd menu, be sure to get your orders in by Thursday for meals for the following week. You can check the specific deadlines and delivery times on the website.
Current delivery locations include Brisbane, the Gold Coast, Sunshine Coast, Hervey Bay, Sydney, NSW Central Coast, Wollongong, NSW Blue Mountains, Canberra, Melbourne, Mornington Peninsula, Geelong and Regional Victoria (including Ballarat and Bendigo).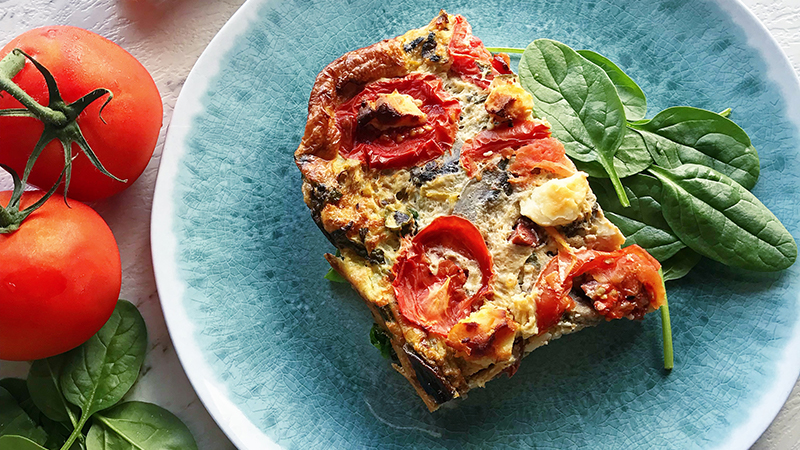 How much does Nourish'd cost?
Nourish'd is a premium health meal delivery company and typically costs more than some of the other options available. The brand claims the higher price is largely due to the lack of processed carbohydrates used in its menu. Rather than filling meals up with rice or pasta, dishes include "more of the good stuff".
Here are some examples of the current costs:
| Meal Package | How much does it cost? | How many meals do I get? |
| --- | --- | --- |
| A Slice of Convenience | From $68.75 | 5 |
| The 9 to 5 Er | From $137.50 | 10 |
| The Daily Dose | From $177.19 | 15 |
| The Ultimate | From $236.61 | 21 |
| Hungry Hippo | From $305.60 | 28 |
| Build Your Own | From $11.75 | Minimum 5 |
Source: Nourish'd, April 2019
But keep in mind the table does not include snacks, which are available at an extra cost. Prices can range from $3 for items like Remedy Kombucha drinks and can go up to $32 for a 750g bag of MyMaple Muesli – Paleo Fuel.
How much is delivery?
Nourish'd delivers to a wide range of areas, such as Brisbane, the Gold Coast, Sydney, Coastal and Rural NSW, Melbourne, Wollongong and Canberra. The delivery prices and days vary depending on where you live.
QLD: $5 per week
NSW: $10 per week
VIC: $10 per week
ACT: $10 per week
Rural NSW: $15 per week
How do I get a refund?
Nourish'd doesn't weigh your wallet down with contracts. But refunds are only available in special cases where something has gone badly wrong. You can't, for example, get refunds for forgetting to cancel or pause your subscription, or not liking a meal.
How long do Nourish'd meals last?
Nourish'd claims its meals can last in the fridge for up to 7-10 days. Otherwise, you can store the food in the freezer for no more than three months.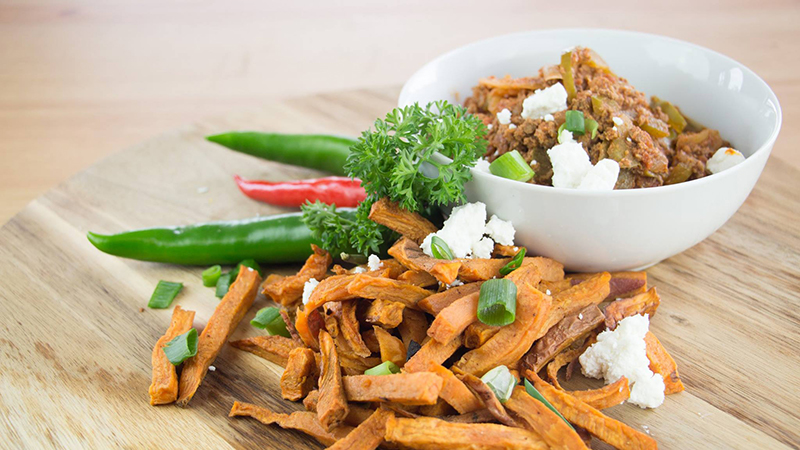 Does Nourish'd have a meal for my dietary requirements?
All meals are claimed to be gluten free and don't include any preservatives, additives or refined sugar. But if you have certain allergies or food intolerances, you'll have to be extra careful when browsing the menu because meals cannot be altered.
Most of the options are dairy free, but people with an intolerance should remember to check the ingredients list because a number of dishes include natural yogurt, haloumi or goat's cheese. There are also no vegetarian, vegan or pescatarian items currently available. Although a number of FODMAP and Keto Friendly meals are offered.
NDIS approved
If you're looking for a NDIS food service provider, you might like to consider trying Nourish'd. To be eligible for Home Delivered Meals, your NDIS plan must include Home Services or Daily Activities.
There are two types of payment options:
Agency plan or Plan Managed: you can choose to make a co-payment to Nourish'd worth 20% of your total order, while Nourish'd charges the remaining 80 to NDIS or your plan manager.
Self-Managed Plans: you can make a full payment upfront, and obtain a detailed tax receipt to make a claim to NDIS.
How big or small are the portion sizes?
Let's be honest, pre-packaged don't have the best reputation when it comes to creating consistent or satisfying portion sizes. Fortunately, Nourish'd offers three size options to suit your needs. You can also choose to mix and match different portion sizes when you buy a meal pack. The following table shows what the brand recommends for each person.
Portion size
Calories per meal
Suited for
Standard
Each meal typically contains between 1300 kilojoules (332 calories) and 1700 kilojoules (420 calories)
Females who perform little to medium level physical activity per week.

Males who want to lose weight.

Large
Each meal usually provides between 1900 kilojoules (475 calories) and 2400 kilojoules (600 calories)
Suitable for women who are regularly active each week.

Recommended for men who engage little to medium level of physical activity.

Athlete
Each meal contains between 2500 kilojoules (618 calories) and 3100 (780 calories)
Recommended for very active women and men.
Source: Nourish'd, April 2019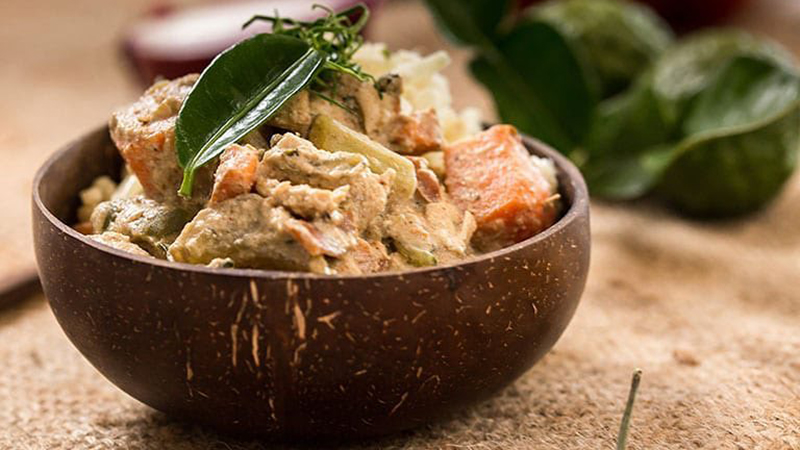 Is Nourish'd worth the money?
Rather go hungry than eat a plate of brussels sprouts? Eating healthy can sometimes stink. Thankfully, Nourish'd has a growing selection of more than 50 meals to pick from. The meal delivery service might seem extra drool-worthy for people with very busy schedules, or currently find themselves stuck in a recipe rut.
Each week, you can access 12 different meals from the alternating weekly menu. Many of the items are claimed to be gluten-free, dairy-free, preservative-free and refined sugar-free. Some dishes like the Beef Stroganoff are also nut-free and paleo friendly.
Want to see what other food meal delivery services are dishing up? Visit the Canstar Blue website to compare reviews and ratings on a number of meal delivery companies.
About the author of this page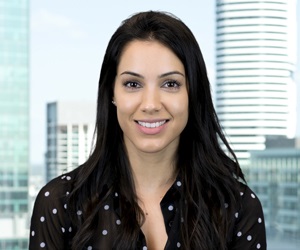 This report was written by Canstar Blue's Home & Lifestyle Content Lead, Megan Birot. She's an expert on household appliances, health & beauty products, as well as all things grocery and shopping. When she's not writing up our research-based ratings reports, Megan spends her time helping consumers make better purchase decisions, whether it's at the supermarket, other retailers, or online, highlighting the best deals and flagging anything you need to be aware of.