Fact Checked
How we rate online dating services
Finding love and making meaningful connections is now literally at our fingertips, thanks to the World Wide Web and online dating. Our latest survey of online dating users found that over a third (35%) have found the relationship they were looking for, and a similar number (28%) said they prefer online dating over being set up on blind dates by friends or family. In the 21st century we live in, romance is in the air (or rather, in the digital clouds) as app and website developers take up the role of a modern-day Cupid by matching people with similar interests, preferences and values. Our research also found that a quarter of Aussies (25%) have more than one dating app, but what's the best platform for singles ready to mingle?
---
Find more detailed information on our ratings methodology.
---
Top Online Dating App & Service – Hinge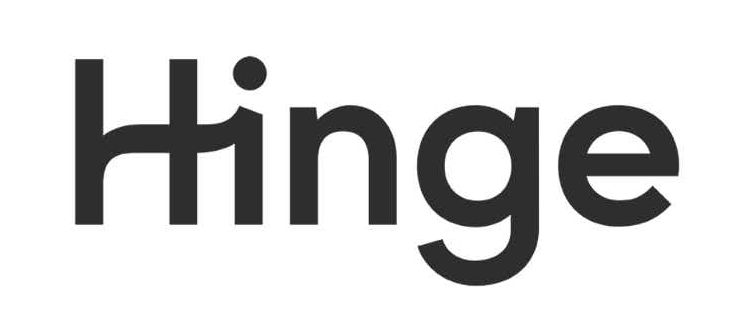 Hinge is marketed as the dating app designed to be deleted based on the belief that anyone looking for love should be able to find it on Hinge. It uses a Nobel-Prize-winning matchmaking algorithm that's claimed to help users go on better quality dates, and also offers 'Most Compatible' suggestions which showcase protentional matches you're most likely to have mutual chemistry with, based on your age, location, interests and preferences. You can activate a profile by uploading photos and answering three prompted questions, plus there are 'reply reminders' to let you know when it's your turn to reply and limit accidental ghosting.
Hinge was rated five stars for contact options, ease of sign-up, website and app experience, and overall satisfaction. It earned four stars for value for money, and three stars for quality of matches.
Other online dating services
---
Just because an online dating service is featured in our ratings doesn't mean there isn't a more suitable option out there for you. Here are several more apps/websites to check out before you sign up to find love.
Check out more options in our dating apps and websites guide.
Which app is best for online dating for free?
Most dating apps are free to use, including platforms like Hinge, Bumble and Tinder. However, you may need to upgrade to a paid membership or subscription to unlock advanced features or increase your reach online. Nearly a quarter of the singles we surveyed (24%) had a paid subscription to an online dating app, with an average monthly spend of $28, while 76% of respondents used a free version of their app. Whether you opt for a paid version or not will depend on your personal preferences and budget. Check out our guide on dating apps to find out more about free and subscription-based options.
Why do Aussies use online dating?
Our survey asked respondents to list their main reasons for using an online dating service and responses included:
To find a suitable long-term partner: 55%
For casual relationships: 28%
For friends: 10%
In terms of what singles look for in a potential partner, a genuine connection was the number one characteristic most survey respondents looked for (66%), followed by a good sense of humour (63%), similar values (54%) and physical attractiveness (41%).
Interestingly, manners were lower down the priority list for singles using dating apps (25%), as well as enthusiasm for a relationship (21%), financial security (16%) and finally, proximity (14%).
Where's the best place to meet someone from a dating app?
A café seemed to be the most common location for a meet-up among a third of online dating users (33%) surveyed, followed by a bar or pub (28%) and a restaurant (13%). Whatever you prefer, just don't forget the golden rule of online dating − always meet in a public place and tell at least one person where you are.
Our survey found a quarter of online dating users (25%) like to establish a connection by talking first, and about the same portion (22%) even prefer to talk to a match for at least a week before they meet in person. A smaller percentage (13%) like to put in several weeks in the talking stage!
---
Read more: Save money with Australia's cheapest mobile phone plans
---
 Are online dating apps safe to use?
Dating apps are typically safe to use and most platforms have clear terms of service and privacy policies to protect users online. However, it's important to note that online dating services are not liable for the conduct of any users offline, so it's important to keep your wits about you when meeting someone from a dating app face-to-face.
Our survey found that plenty of singles have had a negative or misleading experience with online dating, with 39% having met someone who lied about their personal information, while 37% have met people who used out-of-date photos, and 19% have been catfished by people who used other people's photos – all in a bid to appear more attractive.
That said, 22% of online dating users have been pleasantly surprised by their dating experience, and a third (33%) have found it easier to date online, rather than in person. The gist is that most people have had more positive experiences than bad ones, so don't be afraid to throw your hat in the ring to find love!
How much does online dating cost?
Meet our consumer experts
---
Megan Birot: Home & Lifestyle Editor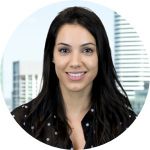 Megan is Canstar Blue's Home & Lifestyle Editor, leading the team that focuses on consumer products and services, ranging from supermarkets and groceries to home and personal appliances and retail stores. She interprets Canstar Blue's bespoke research on the thousands of brands that we compare, rate and review, to help shoppers make better purchasing decisions.
Meet the Editorial Team
Samantha Howse: Consumer Research Specialist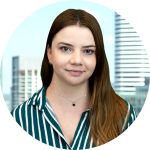 Samantha Howse is Canstar Blue's Consumer Research Specialist, coordinating the consumer research program behind our customer satisfaction awards across Canstar and Canstar Blue in Australia and New Zealand. Sam has earned a Bachelor of Business (Marketing) from Griffith University and, with seven years in market research and 2 years in marketing, she is experienced in survey design, implementation and analysis, coupled with an understanding of marketing principles and best practice.
Meet the Research Team
Picture credit: Hinge