Hayu Australia Review & Guide
Quiz time: What do The Situation, Heidi Montag, Snooki, Kim Kardashian, Lisa Vanderpump, Nicole Richie and JWoww all have in common? Answer: They all got their start on some of the worst television you will ever watch. Or arguably, the best.
If you knew any of those names, chances are you're a reality TV fanatic, and could be familiar with Hayu. 'Hey, you' (or is it 'Hi-oo'?) is one of the newer TV streaming services to hit Australian screens, but with a little twist. It focuses solely on reality TV shows, more specifically all that delightfully trashy stuff straight from the US. As Paris would say, that's hot. Labelled 'reality on demand', Hayu promises to deliver the hottest shows on the same day they're aired in the US, so you're never left out in the cold for too long. Read on as Canstar Blue reviews Hayu, some of the brilliant television available to us, and compares it to other streaming services in Australia.
Here's a taste of what to expect!
How much does Hayu cost?
Hayu costs $6.99 a month, but not until you complete your free month's trial. Hayu comes with no lock-in contract, so you can leave at any time. Both the free month trial and no commitment deal are pretty common among streaming services. In this regard, Hayu's monthly cost works out to be cheaper than Netflix, Stan and Foxtel Now, but slightly dearer than the entry cost for Amazon Prime.
Netflix: AU$9.99-$17.99
Stan: AU$10-$17
Foxtel Now: AU$10 (one channel pack)
Amazon Prime: US$2.99 (for first six months)
What shows are on Hayu?
Hayu knows what it wants, and sticks to it – they claim to have a library of more than 3,000 individual episodes of hit reality TV shows. Popular titles, which are a mix of old fan-favourites and current episodes streaming direct from the US, include:
Keeping Up With the Kardashians
Flip It Like Disick
Revenge Body with Khloe Kardashian
The Real Housewives of Beverly Hills
The Real Housewives of Orange County
Botched
Vanderpump Rules
Made in Chelsea
16 and Pregnant
Jersey Shore
The Hills
The Simple Life
It's a Brad, Brad World
Although an already spectacular list, we've gone ahead and handpicked some of our favourites: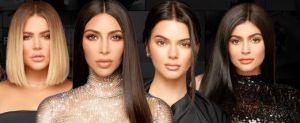 The Kardashians
Of those 3,000, it's no secret that Keeping Up With the Kardashians (KUWTK) would occupy a large chunk – after all, the show is the King, Queen, Prince and Princess of reality TV rolled into one. It's one of the most powerful television shows in pop culture and therefore one of Hayu's most attractive qualities to viewers. The platform features full episodes of all sixteen of the previous seasons, as well as episodes of the current season direct from the US and ready for same-day streaming.
Keeping Up With the Kardashians
Season 17 has just launched, and the great news is that the plot line can be picked up pretty quickly – we hear about the family so much in the news that even those who don't watch the show have heard of the Khloe/Jordan/Tristan scandal. The first episode picks up at True's first birthday party, and the first time Khloe and Tristan are seen together in over 6 weeks since the scandal broke – we feel for Koko.
And the spin-offs?
If you're stuck on the Kardashian train (whether that's by choice or not) the good news is that Hayu is very accommodating, with ten KUWTK spin-off shows featuring the Kardashians and Jenners available for streaming. Shows include Caitlin Jenner's controversial I Am Cait, Kourtney and Kim Take New York/Miami/Lots of Cities Around America, and a couple of shows that no one really asked for like Rob and Chyna and Sex With Brody. Our top picks are:
Flip it Like Disick
There's no arguing that one of the most entertaining personalities to watch on KUWTK is Scott Disick, Kourtney's ex-husband and father to all three of her children. In Flip It Like Disick, Scott turns to apparently one of his greatest passions – house flipping. Scott and his team spend the episodes tackling the task of flipping and remodelling high-end celebrity homes in Los Angeles.
Revenge Body with Khloe Kardashion
This is arguably one of the best spin-offs to come out of the Kardashians. Revenge Body follows Khloe as she helps Americans who are in a rut, not feeling like their best self, and want to seek revenge on those who have hurt you (often an ex-partner). Khloe rallies the best trainers, a glam squad, and provides emotional support to her guests as they work to create their ultimate revenge body.
The Real Housewives
Along with the Kardashians, we do admit that The Real Housewives series' comes in a close second for most milked television series that we all hate to love, and love to hate. What started in 2010 with The Real Housewives of Beverly Hills has expanded into 26 – yes, you heard that right – other shows and spin offs, including the Vanderpump Rules series. Watch these shows direct from the US, the same day they land:
The Real Housewives of Beverly Hills
These ladies are 100% bonkers, and we are 100% here for it. The show follows affluent women as they soak up all that their beautiful and wealthy lives have to offer. The cast usually features actors/models, philanthropists and business owners who are usually married to successful and wealthy men.
Old Classics
Beyond these popular reality shows beamed straight from the US, are 'box sets' of ready for binge-watching. These include classic reality series like:
The Simple Life
"That's hot." This has got to be one of the greatest shows ever made. The Simple Life follows party girls Paris Hilton and Nicole Richie as they swap their lavish lifestyles for five weeks on a… farm. "What's Walmart? Like, a store filled with walls?"
Other classics
16 and Pregnant
The Hills
Jersey Shore
It's a Brad, Brad World
All in all, expect high amounts of drama, fake tan and plastic surgery in this Los Angeles-oriented swathe of shows. If you like your beach bodies, hair gel and random bouts of ugly-crying, then Hayu delivers it all with its strong list of delightfully trashy reality TV shows… like, seriously. That's hot.
You may also be interested in:
How can I watch Hayu?
Hayu is able to be streamed in-browser on pretty much any device that can access the internet, including Windows and Mac computers. You can also stream through Google Chromecast and Apple TV, as well through the iOS and Android apps. Most notably, you also cannot watch Hayu abroad – you must watch in the country you purchased in.
How does Hayu compare to other streaming services?
Compared to other popular streaming services in Australia, Hayu is often a cheaper alternative. However, is it actually worth the $5.99 monthly price tag?
Hayu compared to Netflix or Stan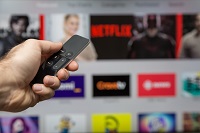 Netflix starts at AU$9.99, for which you get one simultaneous stream at a time with Standard Definition quality. To get more than one stream or HD quality you'll have to pay either AU$13.99 or AU$17.99 monthly. The AU$17.99 plan includes 4K streaming, something which Hayu does not offer. Stan is an AU$10 flat fee for three HD streams.
This is in comparison to Hayu with which for your monthly fee you get HD picture, but one stream. However, where the main two separate themselves from Hayu is the sheer range of content available. Hayu boasts 3,000 individual episodes, but between both Stan and Netflix you'd probably get more than 3,000 TV shows to watch instead.
Netflix and Stan have a broader range of content, as well as movies
Hayu's product is more targeted than the other two
Unless you're a reality TV junkie and want the latest from the US, you may find better value in either a Stan or Netflix subscription, despite the more expensive monthly fee. Netflix thrives on its Netflix Originals, while Stan seems to thrive on having popular shows like Better Call Saul hot off the press, as well as masses of Australian content. With Netflix you are also able to log in as usual if overseas. For example, if in the US, you can use your Australian login and access US Netflix. With Hayu this feature is not available.
Hayu compared to Foxtel Now
If you want reality TV and you want it NOW then Foxtel Now is probably the better bet here. Foxtel Now differentiates itself by being able to stream live shows, so you can emulate the traditional Foxtel experience. With Hayu you are still relegated to on-demand streaming, instead of live streaming. While this might not have an effect on the timeliness of your bingeing habits, if you just want something to watch in the background, Foxtel Now may be better here.
Foxtel Now starts at $10 a month for basic channel packs
To get the reality TV shows in question, you'll probably have to pay $15 a month for either the 'Pop' or 'Drama' pack
Again, Foxtel Now offers a much broader range of content, but it is broken up into general interest groups. And to get reality TV, you'll probably have to be willing to spend $15 a month – over double the price of Hayu. For a purely reality TV content assessment, Hayu may win out, but for more general content, as well as extra premium content like Game of Thrones and live sport, Foxtel Now is a winner.
Is Hayu worth a wave hello?
Hayu may be a sign of things to come – streaming services dedicated towards a particular genre of television. Hayu lacks movies or anything but reality TV, and for many people this may be a turn off (although personally we can't see why). However, Hayu's purpose is to satisfy those who love reality TV, and for that reason we suspect the $6 monthly fee is probably worth it. If you're looking for more general content, Netflix and Stan are probably more up your alley, and Hayu probably seems a bit too 'trashy' or specific. However, for those desperate for their dose of Snooki and Pauly G, Hayu may be their next favourite streaming service.
Picture credits: Hayu YouTube channel