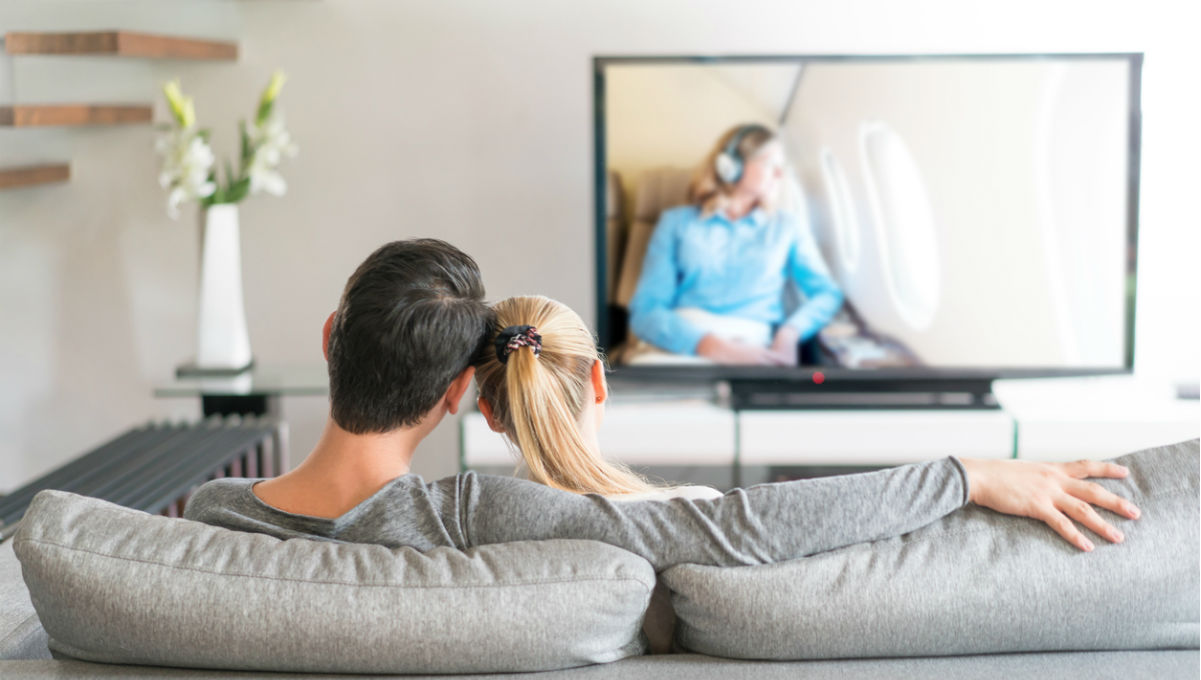 Review of Sony TVs
Founded in 1946, Sony has become synonymous with innovation and quality as an industry leader of electronic appliances. It's one of the leaders in providing home theatre and audio-visual equipment, games consoles, and impressive new standards in TV technology, amongst other things.
Sony has 10 televisions currently in stock in Australia. These TVs can be divided into two separate categories:
4K Ultra HD TVs
Full HD TVs
If you're looking to buy a new TV, then you might want to consider getting a Sony one. But knowing which TV to buy can be difficult as there are so many things to consider. In this review, we'll examine the price, special features and specs of every TV Sony has available in Australia, to help you decide if a top of the line TV from Sony is the best bet for your living room.
Sony 4K Ultra HD TVs
If you're confused about the different classifications of televisions, we'll quickly explain it to you. 4K and Ultra HD (UHD) both mean the same thing. Both of them are purely used for marketing purposes. What they do mean is that these TVs have a minimum resolution of 3,840 x 2,160 pixels. This is four times the amount of pixels that a standard HD TV has, and the end result is images that look incredibly more life-like, especially on larger screens.
4K and UHD TVs tend to be more expensive, and therefore they tend to have more additional features that help justify their prices and make your life easier. Sony's seven UHD TVs have the following advanced features in common:
High Dynamic Range (HDR): provides higher levels of contrast, especially in dark colours
X1 extreme processor: gives 40% more real-time image processing, upscales everything you watch as close as possible to 4K quality
Backlight Master Drive (BMD): an ultra-dense LED backlight gives incredibly deep blacks and light lights
Slate design: delivers the ultimate viewing experience by having no buttons or cables on the front of the model
Android SmartTV and Chromecast compatibility: watch your favourite content on Netflix and Stan using voice commands
Discover everything instantly with a universal remote
Motion flow: keeps the action smooth and eliminates blurring effects
ClearAudio+: hear music and dialogue more clearly
Triluminos display: excels at reproducing reds, greens and blues to give you a wider colour palette, enriching your viewing experience
Content bar: an unobtrusive search bar that lets you quickly find whatever it is you're looking for, and can also be customised
USB recorder: allows one-touch and timer recording of any digital broadcast onto a USB device
Clear resolution enhancer: scales low resolution images up to full HD without adding additional picture noise
Live football mode: recreates an authentic stadium experience for the sports freaks out there
As you can see, there is a lot these TVs can do. In fact, it's probably easier to ask what they can't do. But which is right for your home? We've picked out three 4K TVs from each end of the price spectrum for you to have a closer look at.
The Z9D 65" High Dynamic Range TV
At first glance, all you'll notice is the price. Yes, it is very expensive at $7,000. But if you look beyond the price, you'll see that this TV is basically artificial intelligence disguised as a TV, such are its capabilities. Combining its 4K picture quality with a backlight master drive, 4K X-Reality pro, Motionflow XR and Triluminos display (just to name a few), the Z9D model is the best of the best in terms of smooth, clear and bright picture quality.
You can sit back and enjoy your favourite content with this TV, using its SmartTV feature to access Netflix, Stan, YouTube and other streaming services. This content is also remastered to near 4K quality using HDR remaster, which re-optimise the colour and contrast of every individual scene. And if you want to immerse yourself in 3D, you can, thanks to its 3D Blu-ray player.
Continuing with the home theatre abilities, this TV also gas superb sound. Cinematic S-force and ClearAudio+ features give lifelike sound immersion, perfectly mixing sound, music and dialogue to whatever you're watching. Clear Phase also guarantees smooth and balanced sound frequencies.
And finally, you can access all of this with ease, thanks to its powerful X1 processor – which gives 40% more real-time image processing – and easy voice search, which saves you time on time-consuming text-entry. So, yes, this TV can do quite a lot, and would absolutely be a solid investment if you're looking to splash on a high-end model.
The X85D 55" High Dynamic Range TV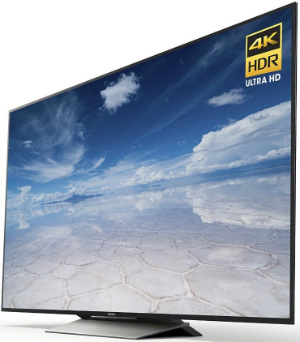 Coming in a range of sizes from 55 inches to a whopping 85 inches, this TV is labelled by Sony as a 'treat for the eyes' and at $2,700 it is good value for it. 4K HDR gives it superb levels of brightness, colour and detail in every scene, and like the model before it, it comes with 4K X-reality pro and Triluminos display, which further enhances these attributes. So it arguably has as high or higher picture quality than the $7,000 model, despite costing more than $4,000 less.
In terms of sound, the X85D also comes with Clear Phase, ClearAudio+ and Cinematic S-force, immersing you completely into whatever you're watching at the time. SmartTV capabilities let you stream video content and play games in 4K quality, and Netflix themselves have even recommended this TV thanks to its high performance.
Other key features include Google cast, 4K X1 processor chip and easy-access voice search. This TV seems incredible value for money. It can do almost everything the Z9D model can, but it costs much less than half. Therefore, you should definitely consider buying this model if you are within its price range.

The X75D 49" HDR TV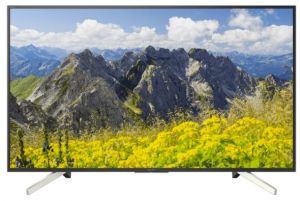 The last 4K TV of Sony's that we'll examine is the $1,700, 49 inch X75D model. This is capable of slightly less than previous models, but it still comes with HDR, X-reality Pro, Motionflow XR, ClearAudio+, Clear Phase and Cinematic S-force, giving a high quality and immersive viewing experience.
Like the X85 model, this TV also comes highly recommended by Netflix themselves, so you know that it can guarantee a high quality, 4K streaming experience on its app. Android SmartTV is also a plus, as are Google play and Chromecast features. You can access all of these apps with ease thanks to the voice search function, and you can easily place this TV wherever is most convenient, thanks to its lightweight and slim design.
This model can guarantee a powerful and visually excellent viewing experience for $1,000 less than others. You should definitely consider buying this model if you're looking to go Sony.

Sony Full HD TVs
The remaining three TVs Sony has to offer are full HD models, which are now the standard TV manufactured worldwide. The term 'full HD' is really just a marketing term, and a synonym for 1080p resolution. There is less of a difference here between full HD models and a regular HD one, aside from the fact that the display may appear sharper. Colour accuracy, motion blur, and contrast levels remain the same or extremely similar.
Since these TVs are less advanced than their 4K counterparts, they tend to be smaller, and cheaper. Some common features you can expect to find in Sony TVs are as follows:
Motionflow XR
3D compatibility
BRAVIA SmartTV
Voice search
Google Cast compatibility
Screen mirroring with your smartphone
Clear Audio+
Slim design for easy wall mounting
Live football mode
S-force surround sound: naturally emulates three-dimensional sound fields to create an immersive soundstage
X-Reality pro: sharpens and removes noise from every scene, so the picture becomes more detailed
Bass speakers for more intense, focused sound
USB recorder
Netflix compatibility
Let's dive into the detail of a couple of models.
The W85C 43" Android TV
This 43 inch, full HD TV would be a fine addition to any home. It also comes in different sizes, with a 65 inch version that costs $2,800 also available.
This TV makes use of some of Sony's advanced home theatre technologies to make everything you watch as clear as possible without being 4K compatible. X-reality pro beautifully upscales every pixel to 1080p resolution, and an 800Hz Motionflow XR gives smooth transitions during fast moving scenes. Combine these visual benefits with S-force surround sound and ClearAudio+ abilities, and the W85C gives as good of a viewing experience as you can get with a non-4K TV.
It's also a highly convenient TV. Android SmartTV allows you do all the stuff you love doing on your smartphone and tablet but on your TV, and this includes Netflix and Stan compatibility. If you feel like watch a 3D movie, then you can do that too with its 3D functionality. Add in the fact that you can access all of this with the voice search function, and you get a TV that can do pretty much everything you need it to.

The W60D 32" Smart TV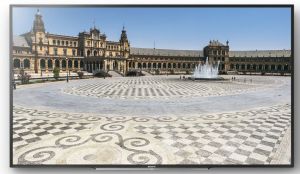 If you're looking for a smaller TV to put somewhere other than your living room (like in your bedroom or on a desk), then Sony has a solid choice available in the form of the W60D 32 inch model. Slim and streamlined, it can fit into any living space or on a wall with ease, and it also comes in a 55 inch size if you feel the need to upgrade.
The features of this model are fairly basic, but you should expect that for such a cheap TV. It still has X-reality pro and Motionflow XR, giving a nice clean picture on its relatively small screen. Smartphone mirroring allows you to view your favourite mobile content, and it also comes with YouTube and Netflix compatibility.
At over $600, you can definitely find cheaper options out there for a TV of this size. However, with Sony you are paying for quality, and this is exactly what this television provides, with high quality pictures and sound combined with ease of use and convenience. The same is true for its other 2 HD models. If you don't mind paying extra, then why not invest in a high-end TV from Sony?
For more information on the best TV providers in Australia, be sure to keep up with our yearly star ratings.
About the author of this page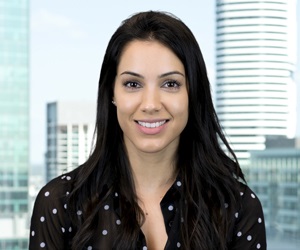 This report was written by Canstar Blue's Home & Lifestyle Content Lead, Megan Birot. She's an expert on household appliances, health & beauty products, as well as all things grocery and shopping. When she's not writing up our research-based ratings reports, Megan spends her time helping consumers make better purchase decisions, whether it's at the supermarket, other retailers, or online, highlighting the best deals and flagging anything you need to be aware of.
What do customers think about Sony TVs?
In 2019, Australian customers gave Sony 4 out of 5 stars for overall customer satisfaction for TVs.