Introduced to the world in 2013, the Google Chromecast has slowly crept its way into households, with the streaming dongle proving to be a useful addition to those looking to make the most of their audio or visual setups. But while it may have been around for multiple generations, for those who are yet to plug one in, what exactly does it do, and is it worth it? Find out with this Canstar Blue guide.
What is Google Chromecast and how does it work?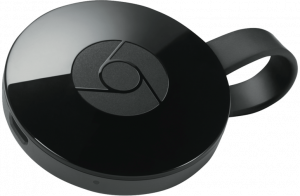 The original Google Chromecast is a digital media player that looks like a dongle and mirrors the screen of your device. This allows you to cast all your favourite streaming platforms straight to your television screen, making it a cheap and convenient way to 'upgrade' your TV to a smart TV.
Your Chromecast is plugged into the HDMI port of your TV and into the power port, or can be alternatively plugged in via USB port. Chromecast then picks up your Wi-Fi signal and wirelessly streams content straight from your phone, laptop or tablet to your television. Other nifty Chromecast features include:
Apps such as Netflix, Stan and YouTube usually have a built-in Chromecast tool made for easy streaming – simply tap it and off you go.
On laptops, a Chromecast extension can be downloaded onto the Google Chrome browser and can open your world up to many other streaming sites – though ones with built-in compatibility tend to work best.
Alternatively you can download the 'Google Home' app and control streaming through there.
With Chromecast, your device pretty much acts as a 'remote control' and you can play, pause, skip, rewind your streams and more through there. You can also multitask and leave the stream running in the background while you text friends, complete some work or assignments and so forth.
What is Chromecast with Google TV?
Chromecast with Google TV shakes off the phone-as-a-remote-control schtick and ventures into the territory of a bona fide streaming platform for all your favourites, such as Netflix and Stan. Unlike the OG Chromecast, this version comes with its own remote and in-built apps, however the real hero of the show is Google TV.
Google TV is a fully fledged media library that organises movies and shows from your favourites streaming services all in one place, similar to Apple TV or Roku. No longer reliant on your phone or tablet for functionality, Chromecast with Google TV is a standalone platform that can give you personalised recommendations on what to watch, allows you to compare prices of individual movies and shows across services, as well as give commands to your own Google Assistant with the voice remote.
The Chromecast with Google still operates as a dongle that can be plugged into any television with an HDMI port. Once you connect it to Wi-Fi, let the streaming begin.

What models of Chromecast are there?
The classic Chromecast is in its third generation, and while there used to be a number of models in the range, Google has downsized significantly to make way for the Chromecast with Google TV.
Chromecast 3rd Generation: $59 RRP
Chromecast with Google TV: $99 RRP
While Google no longer advertises or distributes  previous models, other Chromecast generations such as the Google Chromecast 2nd Generation and Google Chromecast Ultra may still be available from tech stores or online, so keep an eye out if you're not after the latest offerings.
What apps can be streamed via Chromecast?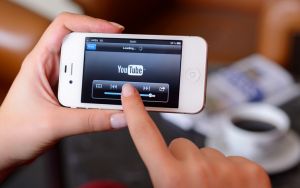 If you are not ready to ready to take on the Chromecast with Google TV, there are many smartphone apps that have built-in Chromecast functionality. Your favourite TV shows and movies can be streamed from services including, but not limited to:
Netflix
Stan
Disney+
7plus
Google Play Movies
NHK WORLD-JAPAN
Viewster
Redbull TV
Plex
Crunchyroll
Prime Video
ABC iview
You can also stream music from the following, plus more:
Spotify
Qello Concerts
Vevo
BeyondPond
YouTube Music
TuneIn Radio
SoundCloud
There are more than 100 entertainment/streaming apps with built-in Chromecast functionality. With the Google Chrome extension, many other websites are able to be streamed, but they may not work as well as those already compatible.
Tips & Tricks for Chromecast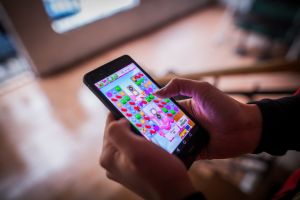 Aside from streaming TV shows and movies, Chromecast may also let you be productive with your time – whatever that means – and is able to be used for presentations and other work-related tasks, as well as some non-work-related entertainment. Some notable features include:
Presentations: Make presentations using Google Slides and cast your slideshow through the in-built Chromecast function.
Photo Slideshows: Bore your family with pictures from your latest Thailand trip; Chromecast allows you to cast your photos onto the TV via Google Photos.
Games: Many games found in the App Store or Google Play Store can be cast through Chromecast onto the TV for the whole family to enjoy.
Stream Without Annoying Your Housemates: Apps such as 'LocalCast' work with Chromecast to cast video to your television while keeping audio on your device; this allows the use of headphones so you can binge Netflix til the wee hours of the morning without annoying anyone.
Play Local Media: Several apps, such as Plex, can work with Chromecast to play local media from connected devices and cast them to your TV via cloud technology. This is a huge bonus as Chromecast by itself does not support local play.
Let Guests Stream: Have guests over but don't want them knowing the Wi-Fi password? Chromecast can be changed to Guest Mode and anyone with a compatible app can use it without the need of your network credentials.
Google Home: Chromecast can be synced to Google Home, which basically allows you to control your streams via voice. This makes it easy to choose something to watch while getting dinner ready in the kitchen, without having to fuddle with your smartphone.
Chromecast by itself is a very nifty tool for those new to streaming. Despite this, certain features are lacking – such as the ability to play local content. Several apps have filled that void, however, and when used in conjunction with Google's device can deliver powerful and fun home entertainment and productivity solutions.

Chromecast vs Apple TV: How do they compare?
In the battle of multinational billion-dollar companies, it doesn't get much bigger than Apple Vs. Google. This has extended to streaming and entertainment and Chromecast's main rival in the media player world is Apple TV, hence the introduction of Google TV. So what are the differences?
| Features | Google Chromecast | Chromecast with Google TV | Apple TV 4K |
| --- | --- | --- | --- |
| Price (RRP) | $59 | $99 | $249-$279 |
| Storage | N/A | N/A | 32GB-64GB |
| 4K Streaming? | No | Yes | Yes |
| Remote? | No | Yes | Yes |
| In-Built Apps? | No | Yes – Netflix, Stan, Disney+, iView & more | Yes – Netflix, Stan, Disney+, iView & more |
| In-Built Media Store? | No, Google Play can be cast though. | Yes – Google Play built-in | Yes – Apple Arcade and App Store are built in |
Source: Google Store and Apple, December 2020. 
As you can see, the introduction of the Chromecast with Google TV has essentially bridged the gap between the original Chromecast and Apple TV. The first major difference is the price point; the Chromecast with Google TV is a fraction of the price of the latest Apple TV model and the features are more or less the same. This alone is enough to tempt most shoppers over to Team Google.
The next major difference is storage, or the fact that the Chromecast with Google TV has none. Apple TV provides local storage space to download and store your favourite content so you can keep your frequently watched movies and tele shows in one easy-to-find spot. In saying this, a Wi-Fi connection is listed as a requirement for both so it seems you will rarely be streaming content without an internet connection anyway.
Overall, there hardly seems to be much competition given the price and features of each. Both have an easy-to-use interface, access to essentially the same apps and services, can stream in 4K, have a voice controlled remote and can be used in conjunction with their respective home entertainment systems.
Of course, if you're looking to avoid these comparisons altogether, the basic third Generation Chromecast might tick all your boxes as far as upgrading your television and getting your streamed content on the big screen goes.
Is a Chromecast dongle worth casting your eye on?
Chromecast, having been around since 2013, has cemented itself as a strong player in the streaming media player game. Initially quite different from other players in that it actually had next to no functionality unless controlled by a smartphone, tablet or computer, the introduction of the Chromecast with Google TV addresses all those complaints by providing users with an easy to navigate interface and remote to boot.
The third generation Chromecast's cheap entry price makes it an ideal candidate, and offers a lot of capability beyond just streaming TV, music and movies. For those who are looking for maximum convenience and enjoy the traditional TV experience of using a remote, the Chromecast with Google TV has got the goods for a relatively marginal price difference. In any case, Chromecast remains one of the most popular devices out there, and can be a nifty addition to your home.
Original Author: Harrison Astbury