You may have heard of Chromecast, but what is it? Chromecast is developed by Google and is officially designated as a digital media player. It looks like a dongle and is used to stream Netflix, Stan, YouTube, catch up TV and more. It's a a relatively cheap and convenient way to 'upgrade' your TV to a smart TV. Read on to find out what Chromecast can do.
How does Google Chromecast work?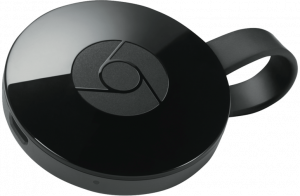 Your Chromecast is plugged into the HDMI port of your TV and into the power port. Alternatively, it can also be plugged in via USB port. Chromecast then basically picks up your Wi-Fi signal and through that it can wirelessly stream from your phone, laptop or tablet.
Apps such as Netflix, Stan and YouTube usually have a built-in Chromecast tool made for easy streaming – simply tap it and off you go.
On laptops, a Chromecast extension can be downloaded onto the Google Chrome browser and can open your world up to many other streaming sites – though ones with built-in compatibility tend to work best.
Alternatively you can download the 'Google Home' app and control streaming through there.
With Chromecast, your device pretty much acts as a 'remote control' and you can play, pause, skip, rewind your streams and more through there. You can also multitask and leave the stream running in the background while you text friends, complete some work or assignments and so forth.
What models of Chromecast are there?
Chromecast is in its second generation, and there are three models in the range. Each offer slightly different features, and are priced differently:
Chromecast 2nd Generation: $59 AUD RRP
Chromecast Audio: $59 AUD RRP
Chromecast Ultra: $99 AUD RRP
As the names may suggest, Chromecast is your regular Chromecast good for HD streaming of shows, movies and more. Chromecast Audio plugs into your speakers via a 3.5mm headphone jack and allows music streaming over various devices.
Chromecast Ultra offers 4K streaming, meaning it's 4x the resolution of regular HD. Currently only a few shows on Netflix and Stan have 4K resolution, but it's still a decent feature to have.

4K streaming can use over 7GB data an hour – great for picture quality but not so great if you don't have an unlimited data plan.
While the prices above indicate retail prices, the devices can occasionally be found for a little bit cheaper. In any case, under $100 to stream wirelessly to your television sounds like a pretty good deal for many.
What apps can be streamed via Chromecast?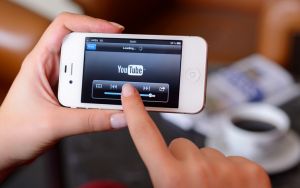 There are many smartphone apps that have built-in Chromecast functionality, including, but not limited to:
Netflix
Stan
Google Home
Google Play
YouTube
BigPond Movies
Foxtel Now
Facebook
Spotify
Soundcloud
ABC iView
9Now
Crackle
Dendy Direct
Plex
There are more than 100 entertainment/streaming apps with built-in Chromecast functionality. With the Google Chrome extension, many other websites are able to be streamed, but they may not work as well as those already compatible.
Tips & Tricks for Chromecast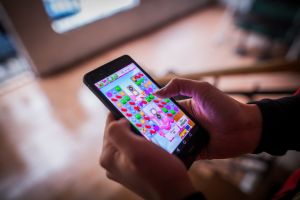 Aside from streaming TV shows and movies, Chromecast may also let you be productive with your time – whatever that means – and is able to be used for presentations and other work-related tasks, as well as some non-work-related entertainment. Some notable features include:
Presentations: Make presentations using Google Slides and cast your slideshow through the in-built Chromecast function.
Photo Slideshows: Bore your family with pictures from your latest Thailand trip; Chromecast allows you to cast your photos onto the TV via Google Photos.
Games: Many games found in the App Store or Google Play Store can be cast through Chromecast onto the TV for the whole family to enjoy.
Stream Without Annoying Your Housemates: Apps such as 'LocalCast' work with Chromecast to cast video to your television while keeping audio on your device; this allows the use of headphones so you can binge Netflix til the wee hours of the morning without annoying anyone.
Play Local Media: Several apps, such as Plex, can work with Chromecast to play local media from connected devices and cast them to your TV via cloud technology. This is a huge bonus as Chromecast by itself does not support local play.
Let Guests Stream: Have guests over but don't want them knowing the Wi-Fi password? Chromecast can be changed to Guest Mode and anyone with a compatible app can use it without the need of knowing your network credentials.
Google Home: Chromecast can be synced to Google Home, which basically allows you to control your streams via voice. This makes it easy to choose something to watch while fist-deep in marinating chicken in the kitchen, without having to fuddle with your smartphone.
Chromecast by itself is a very nifty tool for those new to streaming. Despite this, certain features are lacking – such as the ability to play local content. Several apps have filled that void, however, and when used in conjunction with Google's device can deliver powerful and fun home entertainment and productivity solutions.
Chromecast vs Apple TV: How do they compare?
In the battle of multinational billion-dollar companies, it doesn't get much bigger than Apple vs Google. This has extended to streaming and entertainment, and Chromecast's main rival in the media player world is Apple TV. So what are the differences?
| Features | Google Chromecast | Apple TV |
| --- | --- | --- |
| Price (RRP) | $59-$99 | $249-$279 |
| Storage | N/A | 32GB-64GB |
| 4K Streaming? | Yes, 'Ultra' model only | Yes |
| Remote? | No | Yes |
| In-Built Apps? | No | Yes – Netflix, Stan, iView & more |
| In-Built Media Store? | No, Google Play can be cast though. | Yes – Apple Music and iTunes |
September 2018
Judging solely from the table above, Apple TV looks to be a winner – but it's not that simple. The main point of difference that may influence your decision is price vs value. With Chromecast, it is more of an 'accessory' rather than a complete media player.
As shown in the table above, Apple TV is a much more complete 'home entertainment' device, while Chromecast is basically powerless without a connected device.
This is to say that the strengths of Chromecast only go as far as your smartphone can.
Arguably what gives Chromecast an edge is its ability to be controlled by your smartphone, which opens your world up to a litany of apps and other useful features. Apple TV's world is mostly contained within the device, but does have immediate access to iTunes and Apple Music.
In the Apple TV vs Chromecast debate, it's a battle of cost vs convenience.
If you're a TV traditionalist, Apple TV may be more your style. However, if cost is a concern and you don't mind casting via smartphone, Google Chromecast could be a better – and cheaper – option.
Is a Chromecast dongle worth casting your eye on?
Chromecast, having been around since 2013, has cemented itself as a strong player in the streaming media player game. Since the second-gen launch in late 2015, Google claims Chromecast has handled more than 1.5 billion streams, which places it as one of the most popular streaming devices. Although, it's quite different from other players in that it actually has next to no functionality unless controlled by a smartphone, tablet or computer.
At a barebones entry price of $59, Chromecast itself offers minimalist functionality and is only as strong as your smartphone or computer is.
It does not feature a remote, which may be a turn off, yet many apps are compatible with it and many other apps offer additional functionality, such as the ability to play local content.
Chromecast's cheap entry price makes it an ideal candidate to dip your toes in the streaming game, and offers a lot of capability beyond just streaming TV, music and movies. However, those looking for maximum convenience or those used to traditional TV may be turned off by its ability to simply power on and be controlled via a remote. In any case, Chromecast remains one of the most popular devices out there, and can be a nifty device to use in your home.