Bentley Vehicles Review
Arguably the most luxurious vehicle brand available on the road, British manufacturer Bentley is certainly a head turner, with the winged-B logo enough for people to take notice. But while it won't be in everyone's price range, it certainly can't hurt to look and see what the brand has available. Currently operating as a subsidiary of the Volkswagen Group, Bentley has a history that dates back to 1919, with a number of models currently available to unleash on the road. If you're interested in seeing what Bentley have on offer, read on to find out more in this Canstar Blue guide.
Bentley Vehicles
In Australia, Bentley primarily offers a variety of sedans and coupes for motorists to try, with an SUV also available. Bentley models include:
Bentayga
Continental
Flying Spur
Bentley Bentayga

Bentley's venture into the SUV market, the Bentayga has been in production since late 2015, and is currently available as the Bentayga Speed, Bentayga V8 and the Bentayga Hybrid, after receiving a facelift and revamp in 2020.
Sitting on 22inch wheels, the Bentayga also features a 10.9inch high-resolution touchscreen in the centre of the cockpit, and a driver's information panel behind the steering wheel to help you keep an eye on the major instruments and creature comforts. Powered by a V6 turbo, V8 twin turbo or W12 twin turbo engine depending on which model you opt for, you can further personalise your ride through a number of specifications, including how many seats your car has, as well as the interior and exterior aesthetics.
You can also look to add other specifications, including the Touring – which includes Adaptive Cruise Control, Lane Assist and Night Vision – as well as the All Terrain Specification, which features underfloor protection to prevent scrapes, as well as luggage management and off-road driving modes.
Bentley Continental

Currently in its third generation, the Continental is Bentley's flagship, with the model first rolling off the production line in 2003. Classified as a 'grand tourer', the sleek two-door is available as a coupe or convertible, giving you the chance to let the wind flow your hair should you choose, with models including the classic Continental GT or the Continental V8.
The GT features a W12 engine (capable of a top speed of 333km/h), an 8speed dual clutch transmission, AWD, Noise Cancellation System to reduce road noise, as well as Active Lane Assist, Blind Spot Warning and a 360-degree Top View Camera to help with navigating busy streets. In addition to swapping out the W12 engine for a twin-turbo V8, the GT V8 also includes 20inch wheels, three chamber air spring suspension, multiple height settings, a deployable rear spoiler as well as a 10-speaker audio system.
The Continental is also currently available as a special edition 'Mulliner', which pays homage to the Mulliner saddlers that operated the Royal Mail carriages. Available as a Classic, Collections and Coachbuilt model, the Mulliner range may be worth looking into if you prefer your car to be limited editions, or to stick out more than a regular Bentley already does.
Bentley Flying Spur

Originally part of the Continental range, the Flying Spur broke ranks and became its own model in 2013, with the car today in its third generation. A four-door variant to balance out the coupe Continental, the Flying Spur is currently the only sedan model available from Bentley.
Featuring a 6L W12 engine on the base model, drivers can also opt for the 4L twin-turbo V8 variant, both of which are set to get your heart pumping. In addition to plenty of horsepower under the hood, the Flying Spur also contains a 12.3inch HD touchscreen Central Display, which also comes with a Remote to give those in the backseat access to the infotainment unit, ventilation system and sunroof, allowing the driver to keep their eyes on the road. And if you're the type of person to change your mind or aesthetic often, you might look to purchase the optional Rotating Display, which allows you to swap between three display elements depending on your preferences on the day, including old-school analogue dials, the modern screen or just a plain dashboard for a minimalist feel.
Is Bentley worth buying?
As one of the most expensive car brands available, buying a Bentley may not be a smart purchase for many, likely as you'll be paying it off for a very long time. However, if you're looking for luxury in your next car purchase – and price is not a factor – then Bentley is well worth considering, with the brand centered around providing well-crafted vehicles. However, regardless of your budget and car preferences, it's always recommended that you do your research beforehand to ensure that you end up with the best fit for your needs. Similarly, it's also best to contact your local Bentley dealership, as not all features and models may not be available for sale in Australia.
About the author of this page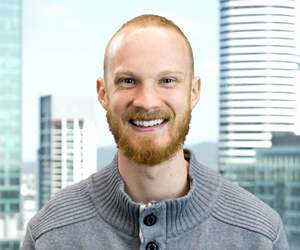 This report was written by Canstar Blue's Site Editor, Dean Heckscher. He's our resident expert on all things automotive, health & fitness, streaming and more. Dean is also one of Canstar Blue's customer research report producers, helping to turn complicated subjects into easily-digestible information for our readers. He's passionate about helping consumers make better-informed purchase decisions on all manner of consumer goods and services.
Picture credit: Bentley