Review of Maxxis car tyres in Australia
Maxxis Tyres offers a pretty wide variety of automotive tyres. From regular old passenger cars, to performance tyres to SUV and off-roading tyres, Maxxis likely has you covered. However, this was not always the case. It originally started out as a bicycle tyre manufacturer when it started in 1967, but the Taiwanese company soon realised the huge potential for expansion into the automotive tyre industry. Indeed, Maxxis believes it's possible for your entire life to be on a set of its tyres – from your first bike, to your dream retirement car, as well as rubber for a range of hobbies and interests that people require different types of vehicles for. But what's in the range for the 'everyday' Aussie consumer? Keep reading this Maxxis tyres review to get a grip on what the brand has to offer.
Maxxis Tyres: What's on offer?
There are four main tyre categories that Maxxis makes that we suspect will cover a wide cross-section of the consumer market. They are:
MA: Everyday 'daily drivers'
Victra: Performance
Bravo: SUV/Recreation
Bighorn: Serious 4WDing
Shopping for tyres? Check out JAX Tyres & Auto
MA tyres
The MA series is designed with the everyday, suburban commuter in mind. Frequently its tyres are focused on being budget-friendly and fuel-conscious. They are generally made of a harder rubber compound, which can aid in fuel economy and the life of the tyre. This is because there is generally less rolling resistance. A further consequence of this is also a quieter tyre. MA tyres start at an incredibly low $80 odd, with most being around $100 per tyre. Diameters are generally small, with sizes starting at around 12 inches, and working up to 17 inches. For a set of tyres that won't break the budget, the MA series is worth a look into.
Victra
Maxxis' resident performance tyre, the Victra series is based on great performance for super saloons and sporty coupes. They are generally made of a softer compound, which increases the rubber contact surface, aiding in grip, braking and cornering performance. A consequence of this is likely a slightly shorter lifespan and fuel economy, but for safety and peace of mind with your performance car, tyre performance is likely something you do not want to skimp on. Diameters run large, starting at around 17 inches, with some tyres over 20 inches. Prices are generally dearer, with most tyres in this range around $200 and above. A handy feature on the Maxxis website is a graph showing how performance-oriented your Victra tyre is – generally, the higher the performance percentage, the dearer the tyre.
Bravo
Due to the influx of SUVs into the automotive market, tyre manufacturers have had to develop tyres that can tackle everything. From the soccer mum picking her kids up at school, to hitting the beach and trails over the weekend, SUV tyres often face a variety of challenges and road surfaces. The Bravo tyre series is designed as a 'go anywhere'-type tyre, with a variety of models depending on how serious you want your off-roading capability to be. There are tyres that are road and performance oriented for those with luxury SUVs, and tyres with deep treads for tackling the most arduous tracks and creeks. Prices are generally quite dear, around $300 per tyre, and diameters reflect that. Expect tyres to be sized 16 inches and above.
Bighorn
As the name suggests, Bighorn tyres are all about ditching the road and hitting the wild, Wild West. Adding on to the Bravo series, Bighorn tyres are for even more serious off-roading adventures. If you own a 'go anywhere' bush basher such as a Toyota Landcruiser then Bighorn tyres may be for you. With strong puncture resistance, huge sidewalls and deep treads, Bighorn tyres are for the most unflinching off-road enthusiast who'd rather park their car in a far-flung location under the stars, than next to the latest smashed avo juice bar. Tyres frequently cost over $300, with some even costing closer to $500! Diameters are generally pretty large, with most tyres in this series around 17 inches.
Other initiatives Maxxis is involved in
Besides an all-encompassing range of tyres to suit a variety of motorists, Maxxis Is a pretty interesting company in itself. Maxxis has five advanced research facilities in the Netherlands, Taiwan, China and the USA. Maxxis sells tyres in 170 countries and employs over 25,000 employees. Maxxis is also involved in 'Virtual Intelligent Prototyping' (VIP Technology), which allows an engineer to accurately predict a tyre's performance before it is physically produced. Different analysis programs and tests are undertaken to ensure what arrives to market is the best it can possibly be. This is for all manner of tyre applications, including performance and off-roading tyres.
Maxxis also has a range of customer satisfaction guarantees to keep you on the road with a set of Maxxis for longer. Maxxis has a 30 day satisfaction guarantee, together with both a two-year tyre roadside assistance service, as well as a two-year 'road hazard' warranty. Maxxis – by signing up to its coverage scheme – will also change a flat-tyre for you. You'll have to register your tyres to be eligible, but it's a great initiative, especially for the new and inexperienced drivers out there.
As mentioned, Maxxis has a range of tyres to suit most motorists' needs and budgets. This, coupled with its service and warranties makes it a worthwhile brand to look into when you need to change your car's shoes.
About the author of this page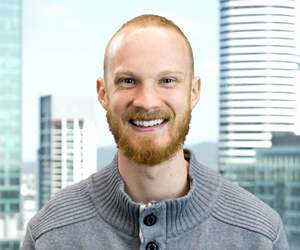 This report was written by Canstar Blue's Site Editor, Dean Heckscher. He's our resident expert on all things automotive, health & fitness, streaming and more. Dean is also one of Canstar Blue's customer research report producers, helping to turn complicated subjects into easily-digestible information for our readers. He's passionate about helping consumers make better-informed purchase decisions on all manner of consumer goods and services.