1. Singer
---
Ratings result
For the third year in a row, Singer has topped the sewing machine competition with five star ratings for overall satisfaction, ease of use, design, performance, value for money and features & functionality. It also achieved a four star rating for quietness.
Editor's notes
Leading brand Singer spins a wide range of sewing machines, helping you tackle everything from simple hemming jobs to highly detailed embroidery and cosplay projects. Prices start from $159 for beginner models and reach up to $2,199 for heavier duty options. You can also find exclusive Singer sewing machines from Spotlight.
If you're starting as a budding quilter or aspiring fashion designer, you may be interested in sewing machines for beginners like the Singer Fashion Mate (3337) and Singer Embroidery Machine (EM9305). These 'entry-level' machines are specifically designed for people new to the sewing world and contain features such as an automatic needle threader, one-step buttonhole functionality, and a variety of built-in functions for basic stitching and decorative sewing.
2. Janome
---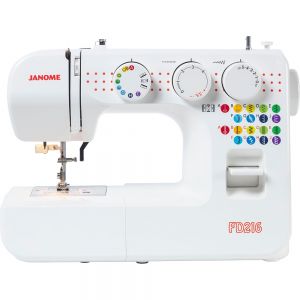 Ratings result
Janome received a five star rating for quietness, four stars for overall satisfaction, ease of use, design, performance and features & functionality, with three stars for value for money.
Editor's notes
Having produced sewing machines for more than 100 years, powerhouse Janome certainly knows a thing or two about the needle and thread. The brand offers a variety of sewing machines, quilting machines, embroidery machines and overlockers. Janome additionally sells specialty models including the Janome CoverPro 2000CPX, a cover stitch machine for professionals.
The brand tailors its range to suit different skill levels and sewing demands. For the casual sewer, there are models like the Janome FD216 or the Janome Sewist 725S that offer a variety of built-in stitches to help make tasks, such as sewing buttons, fairly simple. The brand's line-up alternatively features models like the Janome DM7200 and Janome Sewist 780DC for heavy-duty tasks. These two workhorses are said to provide a sewing speed of 820 SPM, with the Janome DM7200 even packed with 200 built-in stitches.
3. Brother
---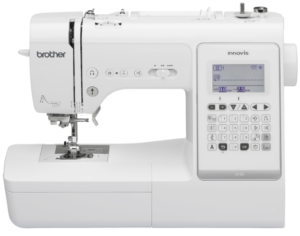 Ratings result
Brother achieved four stars for performance and value for money and three stars for all other categories, including overall satisfaction, ease of use, design, quietness and features & functionality.
Editor's notes
There's no need to ask mum to tailor your pants, especially since Brother offers a large range of sewing machines and overlockers to choose from. Many of these are made for basic sewing, mending and dressmaking, as well as making different size quilts and working on denim or sheer fabrics. Brother's sewing machines and overlockers will set you back at least $200 for the Brother Sewing Machine (TY200A), with the most expensive model being the Brother Comp Sew Machine (TY600C) retailing for about $800.
For regular clothing alterations, Brother sells a large number of mechanical sewing machines and computerised sewing machines to choose from. Computerised sewing machines can be particularly helpful when dealing with denim and other heavy fabrics, or when you've got some big jobs ahead of you. The Brother Computerised Sewing Machine (FS101) is one of the brand's top-of-the-line units and boasts 100 built-in sewing patterns and multidirectional sewing.