Tony Ferguson weight loss programs reviewed
Embarking on a Tony Ferguson weight loss journey means your path to better health is well supported. Pop into a Terry White pharmacy and you can have a chat with a trained weight loss consultant, in the in-store Tony Ferguson Weight Loss Clinic. As well as having the opportunity for weigh-ins, educational tools and personalised programs, the Tony Ferguson experience is equipped with endless options for shakes, snacks, salads and desserts. If you're looking to lose weight and would like some support, read on to find out which Tony Ferguson program may be right for you and why these programs are worth a try.
About Tony Ferguson
The Tony Ferguson weight loss experience gives you the option of four different programs:
The VLCD program stands for Very Low Calories Diet and is a program suited for intensive weight loss.
The Rapid program is a sort of 'do-it-yourself' plan with guidance along the way.
The Classic program is for longer periods of time that also incorporates the 'do-it-yourself' philosophy with guidance along the way.
The Weight Loss for Life program is personalised for you and only available in store with the assistance of a trained Tony Ferguson Weight loss consultant.
For an introduction into the brand and how it works, check out this short video of Terry White Pharmacist Chris, talking about why he thinks the Tony Ferguson diet works.
Now, let's check out the four programs in more detail!
Program One:VLCD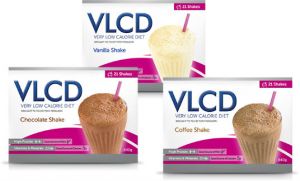 The Very Low Calories Diet is the first program offered by Tony Ferguson and is a 'do-it-yourself' program that is suitable for those seeking to lose larger quantities of weight. To begin, it is an 800 calorie eating plan, so definitely something for the short term! According to the Tony Ferguson website, the VLCD diet should not be used for more than 12 weeks at any one time. So what on earth are you eating?
Well, for this particular program all three of your daily meals are replaced with the VLCD shakes. This is because this program is for those needing to lose larger quantities of weight and is therefore only suitable for people with a Body Mass Index greater than 30 and those who are also under 65 years of age.
The VLCD Shakes come in chocolate, vanilla and coffee flavours and are easy to make – just add water! You can pick up a shaker cup from a pharmacy or grab this one from Woolworths. Here's a little more info about the VLCD shakes:
Only 145 calories per shake
Good source of protein
Good source of dietary fibre
Good source of calcium
20+ vitamins & minerals
The healthiest supermarket snacks
 Program Two: Rapid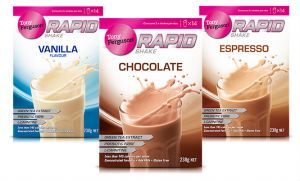 The Rapid program is another 'do-it-yourself' type program suited for rapid weight loss. This program sits at around 1,200 calories per day which is still quite low – which is why, just like the VLCD, the Rapid diet should not be used for more than 12 weeks at a time.
The Rapid plan incorporates two shakes from the Rapid range every day alongside clean, healthy and nutritious meals. The shakes can be used with a milk of your choice and come in three yummy flavours – chocolate, vanilla and espresso. Here's a little more about the Rapid shakes
A source of dietary fibre
Good source of protein
Gluten Free
Less than 145 calories
20+ vitamins & Minerals
Added green tea extract, prebiotic fibre, L-Carnitine
 Program Three: Classic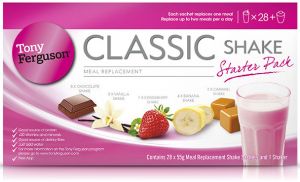 The Classic program is suitable for longer periods of time and comes in at 1,600 calories per day. As another 'do-it-yourself' style program, you have the flexibility to incorporate your favourite fresh vegetables and fruits. The classic shakes are used once or twice a day and are there to help you until you reach your healthy body weight and can maintain that weight without the need for shakes. The classic shakes sit at 205 calories and are super easy to make, just add water. These shakes come in a little more variety of flavours, including chocolate, vanilla, strawberry, banana, salted caramel, espresso and café latte.
Here's a little more about the classic shakes!
Good source of protein
20+ vitamins & minerals
Good source of dietary fibre
Good source of calcium
Program Four: Weight Loss for Life Program
The Weight Loss for Life Program is a totally supported weight loss experience with the support and guidance of a trained health professional. This program requires a visit to a Terry White Chemist or a Tony Ferguson Clinic. You can find your nearest location by checking out the Tony Ferguson store locator. This supported weight loss program is tailored to the client so you have the freedom to discuss your personal needs and preferences with your consultant. Here's a little about what Tony Ferguson has to say about the Weight Loss for Life Program:
Weight loss isn't easy and we understand that often people need support on their weight loss journey. To take part in the program, you will need to attend weekly appointments with your consultant. This is to support you during your weight loss journey and to help you to reach your goals.
The regular appointments are not only for you to receive support while losing weight, but also for you to learn more about maintaining your weight loss once you have reached your goals and how you can learn to be flexible, while still being healthy.
Other products in the Tony Ferguson range
The Tony Ferguson products range is pretty extensive, with way more than just shakes available for purchase. In fact you can grab Ready to Drink Shakes in banana, café Latte, chocolate and strawberry flavours or a Meal Replacement Brownie Bar if you really love sweet treats! In the mood for something savory? The Tony Ferguson Meal Replacement Soups come in Laksa and Asian Curry flavour, while the Heat & Serve Soups are available in Creamy Chicken Soup and Pumpkin Soup.
Guilt-free snacks
Perfect to keep in your bag for when hunger strikes, or for a trip to the movies, the Tony Ferguson range of Guilt-Free Snacks include Ancient Grain Corn Chips, Choc Cherry Coconut Snack Bar, Popcorn in Sea Salt and Popcorn Sweet and Salty. Each snack is less than 130 calories, making it a great option when looking for a treat that won't tip the scales!