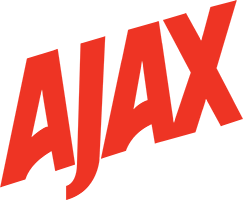 Review of Ajax cleaning products
Ajax is a cleaning brand owned by the Colgate-Palmolive company. It offers a full line of bathroom and kitchen cleaners, as well as multipurpose sprays and wipes. Let's look into the range to see if Ajax has a cleaning product for your next buy.
Ajax bathroom cleaners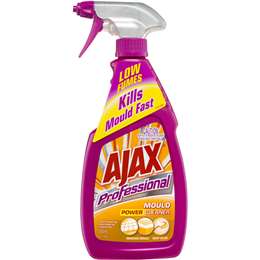 For bathroom cleaning solutions, Ajax offers several products including Ajax Bathroom Spray n' Wipe, Professional Bathroom Power Cleaner and Professional Mould Power Cleaner.
Ajax Spray n' Wipe Bathroom is said to be antibacterial and aims to remove soap scum. It is formulated with no harsh fumes.
Ajax Professional Bathroom Power Cleaner is designed to remove soap scum, rust stains and grime. It can be used for showers and baths as well as floor and wall tiles.
Ajax Professional Mould Power Cleaner is formulated to kill mould with a foam trigger, which allows you to target area with minimal fuss whilst minimising the amount of harsh airborne particles. It also claims to remove soap scum and germs with fewer fumes.
Standard size for all bathroom triggers is 500ml.
Ajax kitchen cleaners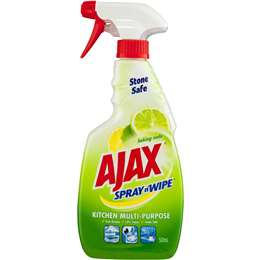 Kitchens are high traffic areas, from getting dinner ready to boundless walks to the fridge for a snack. Ajax produces three products to help keep your kitchen clean including Ajax Professional Kitchen Power Degreaser, Professional Stainless Steel trigger and Spray n' Wipe Kitchen Multi-purpose trigger.
Ajax Professional Kitchen Power Degreaser claims to be designed with a fast acting formula to lift and dissolve tough grease. It also aims to help remove baked-on grease and cut through dirt and grime. Ajax Professional Kitchen Power Degreaser is suitable for kitchen bench tops, stovetops, microwaves, fridges, sinks, chrome, stainless steel, laminate, vinyl, walls, venetian blinds and tiles. Standard size is a 500ml trigger bottle.
Ajax Professional Stainless Steel trigger is specifically formulated to remove grease, smudges and fingerprint marks from stainless steel surfaces. It can also be used on glass and windows. Standard size is a 475ml trigger bottle.
Ajax Spray n' Wipe Kitchen Multi-purpose trigger is formulated with baking soda and citrus extracts. It has been specifically designed for use on stone and marble bench tops. Ajax Spray n' Wipe Kitchen Multi-purpose aims to cut through grease and grime without the need to scrub or rinse off. Standard size is a 500ml trigger bottle.
Ajax Multipurpose Cleaners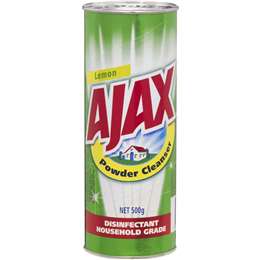 For multipurpose cleaners, Ajax has a variety of products that you might like to try from cleaning sprays to multipurpose wipes.  As a household grade multipurpose disinfectant, Ajax produces Ajax Powder Cleanser, which is a lemon scented antibacterial powder. It aims to neutralize dirt and germs in your kitchen and bathroom. Standard size is 500g.
Ajax also offers Ajax Cream Cleanser, which is has a creamy consistency that is formulated to cling to surfaces and remove mould, grime and dirt from areas in your home and workspace. It is lemon scented and comes in a 375ml bottle.
Ajax Spray n' Wipe
Another line of multipurpose products is Ajax Spray n' Wipe Multipurpose Antibacterial Sprays, which come in a range of fragrances including:
Ocean Fresh
Lemon Citrus
Lavender & Citrus
Apple & Citrus
The Ajax Spray n' Wipe Multipurpose Antibacterial sprays aim to remove grease and stain while leaving behind a fresh fragrance. Standard size is a 500ml trigger spray. Several fragrances are also available in a 750ml refill bottle.
Another product by Ajax is Ajax Spray n' Wipe Glass Spray. It is designed to dry quickly and clean without streaking. Standard size is a 500ml trigger spray.
Ajax Spray n' Wipe Multipurpose Wipes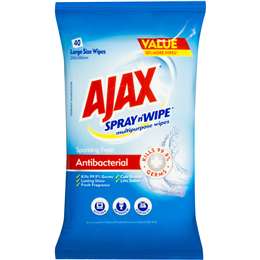 Along with Ajax sprays you also have an option of Ajax Spray n' Wipe Antibacterial Wipes to help clean up on all types of surfaces. The antibacterial wipes aim to kill germs, cut grease and lift stains to help keep surfaces clean and healthy. Ajax Spray n' Wipe Antibacterial Wipes come in a fresh fragrance and can be used for kitchens, bathrooms and on other surfaces. It is recommended to spot test on surfaces before use. Standard size is a 40 pack.
Ajax Divine Blends
For a luxurious fragrance experience Ajax has created its Divine Blends range. Its Spray n' Wipe products also come in the following scents:
Orange Mountain Blossom: Ajax Spray n' Wipe Divine Blends trigger
Vanilla & Berries trigger: Ajax Spray n' Wipe Divine Blends trigger
Fresh Pear & White Lily: Ajax Spray n' Wipe Divine Blends Multipurpose Wipes
Although a fragrance has a minor impact on cleaning, it may certainly add to the experience if you are wanting more than just a neutral cleaning scent.
Ajax Floor Cleaners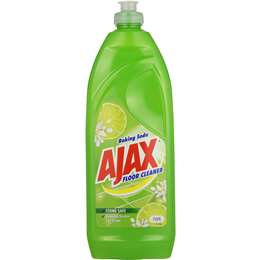 When it comes to cleaning floors, Ajax offers Ajax Floor Cleaner with baking soda, which aims to remove grease and grime. Ajax Floor Cleaner is specifically designed to clean stone floor surfaces including slate, tiles, varnished wooden floorboards and other hard washable surfaces.  It's available in a lemon fragrance and a divine blends scent. Standard size is a 750ml bottle.
Should I use Ajax cleaning products?
With so many cleaning brands to choose from, deciding which product to go with may have you standing in the cleaning isle for way too long. When choosing if you should go with Ajax cleaning products, you may like to consider what is important to you, from how environmental friendly the product is to what scents are available. Ajax has a large range of cleaning products with a number of fragrances on offer. If you're looking for a multipurpose cleaner to get cleaning jobs around the house done, Ajax may have a product for you. However, it's always worth having a read of various online reviews and ratings to check what other Aussie consumers think.
About the author of this page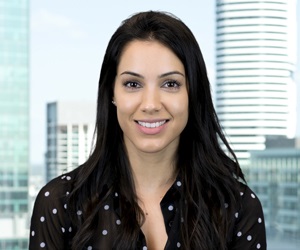 This report was written by Canstar Blue's Home & Lifestyle Content Lead, Megan Birot. She's an expert on household appliances, health & beauty products, as well as all things grocery and shopping. When she's not writing up our research-based ratings reports, Megan spends her time helping consumers make better purchase decisions, whether it's at the supermarket, other retailers, or online, highlighting the best deals and flagging anything you need to be aware of.