Macoda Mattress Review & Guide
Dreaming of a perfect night's sleep? Quickly hop into bed with the Macoda Mattress, a bed-in-a-box that's created to automatically set up straight out of the package. It sounds perfect, but is it? Read on to find out as we explain how the Macoda Mattress works, what it costs, and whether it's worth getting into bed with.
Developed by two young Australians, Macoda designed its only mattress in a way that aims to strike a balance between comfort and support. The brand claims soft mattresses often feel good when you first take them home but can tend to disappoint in the long run. Alternatively, firmer mattresses are said to provide better support long-term but are often less comfortable. As a solution, Macoda claims to have found the 'sweet spot' with its 4-layer design, said to target a range of issues that affect comfortability, such as durability, pressure relief and body temperature.
Whether you're shopping for a King Single or Queen-sized bed, Macoda offers the mattress in a range of sizes. The sizes and prices include:
Single (188cm x 92cm x 29cm): $700
King Single (203cm x 107cm x 29cm): $700
Double (188cm x 138cm x 29cm): $900
Queen (203cm x 153cm x 29cm): $1,100
King (203cm x 183cm x 29cm): $1,100
Unlike some products from several other mattress brands, Macoda only offers its mattress online and provides free shipping and returns.
Claimed to manufacture one of the most affordable mattress-in-a-box products, the brand apparently helps keep your wallet happy by using an online store and vacuum packing it directly to you.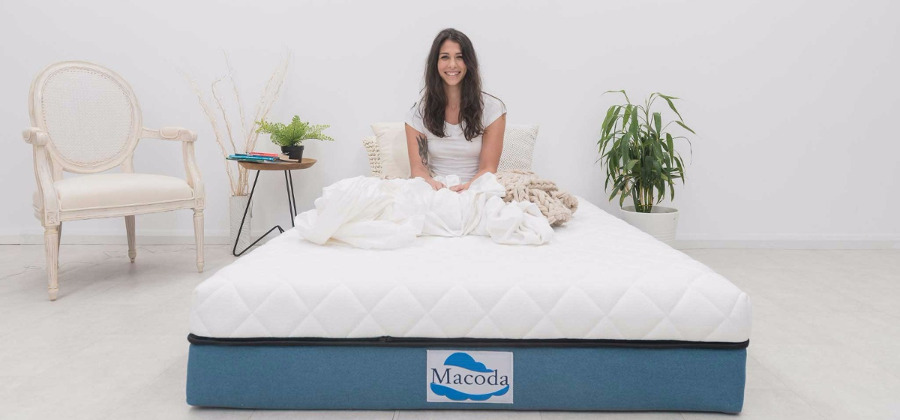 Macoda Mattress Explained
If counting sheep isn't helping you get a good night's sleep, the Macoda Mattress is made with a 4-layer design said to target different types of comfort issues such as durability, body temperature and pressure relief. The various layers include natural latex, gel memory foam, support foam and bamboo fabric.
Described as 'highly insulating', the Macoda Mattress uses bamboo fabrics stated to keep you warm during the winter months and cool during those humid summer nights. The Cooling Technology in the natural latex layer is similarly said to use an 'advanced cooling gel' which apparently responds to your body's temperature and pushes the heat away while you sleep.
For a fresh feel, the mattress also contains a natural latex layer which is said to minimise the growth of mould and dust mites in your bed as well as ensure the bed is breathable and hypoallergenic.
Is it good for your back?
Featuring a 'soft-medium feel', the Macoda Mattress promises to have your back by using a '5-Zone layout of pocket springs' claimed to promote long-term back support. To ensure spinal alignment, the different areas are claimed to hit the various areas of your body that need to be supported.
The 'premium' natural latex is similarly stated to create enough 'bounce' to stop you from sinking into the mattress. And if your bed doesn't feel quite right, the mattress can apparently be flipped to adjust the firmness to suit you.
If pain or discomfort is keeping you up at night, Macoda claims the combination of the four different layers provides pressure relief to help you sleep more comfortably. The mattress is described to follow the contours of your body in order to distribute and support your weight evenly.

Is the Macoda Mattress a dream or a nightmare?
Described as a dream blend between comfort and support, the Macoda Mattress is built with a 4-layer design to provide all-round comfort. When it comes to durability, the bed-in-a-box is described to avoid sagging and ensure durability due to the polyurethane foam used. The '5-Zone layout of pocket springs' and natural latex is similarly said to maintain enough bounce to minimise aches and ensure spinal alignment.
If you're unsure if the Macoda Mattress is for you, the brand offers the 100 Night Trial. During this period, you can test out the mattress and return it for a full refund if you're not totally happy. But if Macoda feels like a dream come true, each bed-in-a-box comes with a 10-year warranty.
Are you still unsure if the Macoda Mattress is the best option for you? Compare a wide range of brands on customer satisfaction by following the link below.
About the author of this page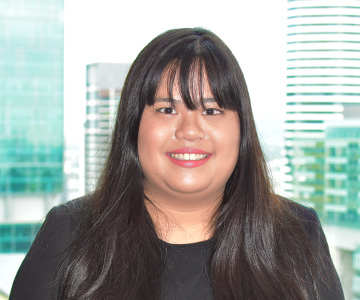 This report was written by Canstar Blue's home & lifestyle journalist, Tahnee-Jae Lopez-Vito. She's an expert on household appliances, grooming products and all things grocery and shopping. In addition to translating our expert research into consumer-friendly ratings reports, Tahnee spends her time helping consumers make better-informed purchase decisions on all manner of consumer goods and services, while highlighting the best deals and anything you need to be aware of.