So, you've reached the end of the road with your beloved Samsung Galaxy phone. The time has come to sell it or donate it to a family member, but how do you ensure the phone's new owner can't access all your private texts, photos and personal information? This is where a factory reset may come in handy; this is an easy way to wipe everything on your phone in preparation for a sale.
Similarly, it can be done to start afresh and fix some issues an ageing phone can have, such as slow speeds and lack of storage space. Find out how to factory reset your Samsung Galaxy smartphone below.
How to Factory Reset Your Samsung Phone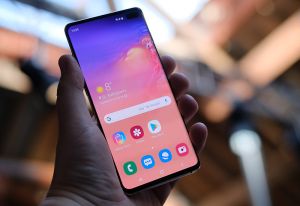 Samsung makes it easy to factory reset your phone. No matter which Galaxy model you have, there are two main ways to reset, plus one remote way if your phone is lost or stolen.
Resetting Your Galaxy Via Settings
This may differ slightly depending on the model of Galaxy you have, but the general method of resetting this way are via one of these three methods:
Settings > General Management > Reset > Factory data reset
Settings > Backup and reset > Factory data reset
Settings > Privacy > Factory data reset
Resetting Your Galaxy Via Buttons
Resetting via physical buttons can be handy if you've locked yourself out of your device. The general method is as follows; making sure your handset is off first.
Press and hold the volume up button, the power button and the home button at the same time.
When you feel your device vibrate, release the power
A screen menu will pop up; when you see this, release the remaining buttons.
Use the volume down button until you highlight the 'Delete all user data' option; press the power button to select it.
Press the power button again to confirm yes.
Press the power button to highlight and select the 'reboot' option.
Your phone will now be reset. This can be useful if you've forgotten your pass code, you're using a family member's old phone with a pin still attached or you simply can't be bothered going into your settings.

Resetting Your Galaxy Via 'Find My Mobile'
'Find My Mobile' is as describes. Similar to 'Find My iPhone', when enabled, it allows you to find your phone if you've lost it, it's been stolen, or you've just misplaced it. The app allows you to locate, lock, and wipe your device remotely, but to wipe remotely you'd have needed to have that function setup BEFORE your phone went walkabout.
Login to your phone via website using your credentials.
Through the interface you can select 'Wipe my Device'.
Select 'wipe removable storage area' (i.e. your SD card) or 'factory data reset'.
Enter your account password and click 'Wipe'.
Click OK.
One important caveat is that for the phone to wipe it needs to be online. Furthermore, delays may be experienced if your phone is out of range; you'll quickly find this out if you try to reset remotely and fail.
Compare Mobile Plans
A Word of Warning
If you've signed in to your Google (Android) account on your Samsung Galaxy device, you may have unwittingly enabled Google device protection, which was a default option on later operating systems. This prevents unauthorised people from resetting your device if they've stolen it or found it. If you have Google device protection enabled, you'll need to remember your credentials for this one, too.
When to Factory Reset
You may think that factory resetting sounds like a task that requires some thought behind it, and you'd be right. Factory resetting isn't something to be taken lightly, especially when all your files, photos, apps and music could be deleted! Here's what factory resetting is good for:
An easy way to delete everything when selling your phone or giving it to someone else.
If your phone is very buggy or slow due to a virus or other issue.
If it's slow due to having the memory or hard drive near its limit and you find it easier to start again than pinpoint the issue (too many apps, music etc).
Your phone frequently freezes when you go from apps to the home screen and it's not your SD card acting up.
You're having to force close apps a lot, or if your battery life is suffering due to your phone not being able to keep up with the rigours of apps.
It's optimistic to say that your Samsung Galaxy will run smoothly forever, as all phones slow down and battery life suffers over time. Often, a factory reset can be all that's needed to give your phone a new lease on life, which is why it's important to back your phone up before doing so.
Backing Up Before a Factory Reset
Aside from directly copying over your hard drive to another hard drive with device writing software, backing up with a Samsung Galaxy unfortunately isn't a one-stop process. There are several methods you can use to completely back up.
Back up via Samsung Cloud
It's all 'in the cloud' these days, and virtual storage can be a convenient way to access all your stuff. Samsung Cloud can backup the following:
Call logs
Alarms
App data
World clocks
Home screen settings
App settings
App data
Messages
Documents
Voice recordings
Music
You may have noticed a glaring omission from this list – contacts. Fortunately, you can save your contacts to your SIM card and pop it in your new phone or access them after you've factory reset.
Go into Settings > Clouds and Accounts > Samsung Cloud.
Backup settings and select what you want to be backed up.
You can also set to auto backup, and for this to happen your phone will need to be on charge, connected to Wi-Fi and have the screen off for an hour. A good way to auto backup is to keep it running overnight while you're sleeping.
Back up via Google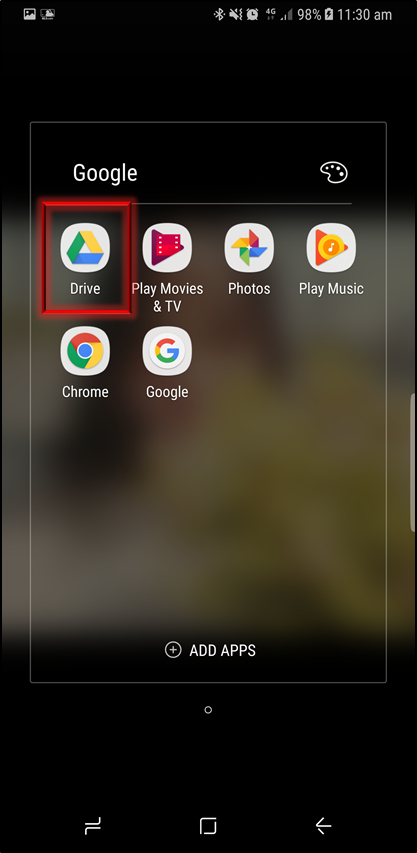 Backing up via your Google account won't take care of everything, but it'll do most things. Backing up via Google saves the following:
Wi-Fi passwords
Phone logs
App Settings
App Data
Photos
Videos
Files
Doing so with Google achieves most 'important' stuff but for a more thorough backup, you'll probably want to use the Samsung Cloud service. But there are genuine reasons for not wanting to use a cloud service, and this method fortunately gets you most of the way there.
Go into Settings > Cloud and Accounts.
Tap Backup and Restore.
Switch on 'Back up my data' and 'automatic restore'.
If you use Google Photos and Google Drive for your photos and documents, they can also be backed up through those apps.
How to Move Files from a Samsung Device to SD Card
Choosing to store your information, photos and files on your removable SD card is a luxury iPhone users don't have. For Samsung Galaxy users you can insert an SD card and store all your stuff on it, making it easier when you need to factory reset your device. Here's how you do it:
Navigate to Apps > My Files
Select your options e.g. Images, Audio.
Tap the Menu icon.
Tap Select then select desired files.
Tap the Menu icon again.
Tap Move.
Tap 'SD Card'.
Navigate to the preferred folder then select 'Move Here'.
It sounds like a convoluted process, and it can be. You've also probably noticed that Apps can't so easily be transferred. The easiest way to make sure that everything is saved to your SD is to select that option when you're presented with the option to save to either internal storage or your SD.
Should I Factory Reset My Samsung Galaxy Phone?
Factory resetting your Galaxy phone is totally worth it if you're experiencing crippling lag or buggy-ness. Similarly, it's vital to do so if you're selling your phone or giving it to someone else. Factory resetting can help ensure security and that the new owner can't access your old files, photos, apps and personal data.
Before resetting, however, it's important to backup your device. Backing up is easy, and is especially easy if you have access to Samsung Cloud. Similarly, you can also copy the contents of your device to your SD card or make note to save everything to it from the get-go, but this can be a rather convoluted process.
Overall, factory resetting your Samsung Galaxy sounds like a daunting process, but the fact is if you do a few things right, it doesn't have to be. It is a big step though, and one you'll have to be sure you want to do.
Replacing your Samsung Galaxy phone
Now that you've reset your device ready to sell, recycle or pass on to someone else, you might want to look into a replacement phone. The 2021 series of Galaxy S21 devices are all 5G capable, so you might want to consider a 5G plan. The S21 is the basic model, the S21+ is larger, while the S21 Ultra is the premium device in the range.
The flagship device, the S21+, is available from several telcos bundled in with a phone plan. The following table shows a range of 128GB Samsung Galaxy S21+ 5G plans from Canstar Blue's database, listed in order of cost, from the lowest to highest and then by data allowance, largest to smallest. This is a selection of products including links to our referral partners.