The TCL 30 5G is just one of the latest devices released by the brand that utilises some of TCL's best screen tech to help the phone stand out from the crowd. While it's $599 AUD price point might be higher than the non-5G phones in the same 30 series lineup, the TCL 30 5G is designed to give you a solid performance and a future-proofed device, all in a package that is focused on eye health.
It's no secret that the phone market is a crowded one, and with many brands competing for your money — not to mention the sometimes difficult decision about when to buy a new phone — it's hard to pinpoint the differences between some devices, especially in the cheaper and mid-range price points.
This is where TCL has found its niche. It has not only solidified its place the smartphone market with more affordable prices, but it also utilises the brand's success in the TV space with a focus on screen tech. The TCL 30 5G delivers a device that keeps up with your needs, while also finding its niche in the market. Want to know what to expect from this phone? Read on for our hands-on review.
How we tested the TCL 30 5G
I tested the TCL 30 5G over the course of several weeks, testing how the phone performed a variety of tasks, such as video streaming, web browsing and photo taking. I also tested the phone's battery performance under light, moderate and heavy usage, and how its charging stacked up.
TCL 30 5G features and specs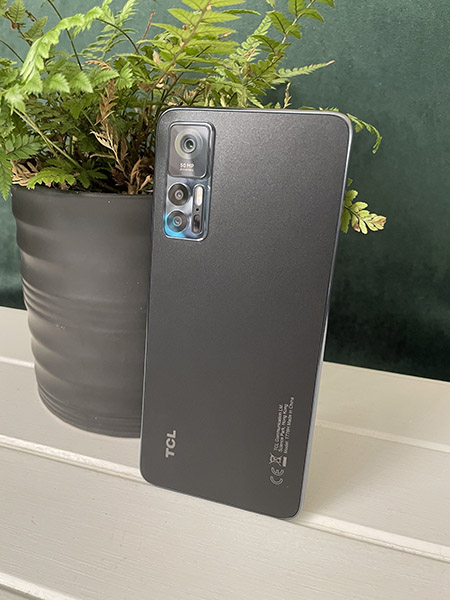 $599 AUD RRP
5G connectivity
6.7 inch FHD+ AMOLED display with NXTVISION technology
60Hz refresh rate
MediaTek Dimensity 700 processor
5,010mAh battery
18W fast-charging support
AI triple-rear camera setup (50MP main lens + 2MP depth + 2MP macro)
13MP ultra-wide front-facing camera
Side-mounted fingerprint unlocking
Dreamy Blue and Tech Black colourways
Bundled with free TCL MOVEAUDIO S600 True Wireless headphones valued at $249 AUD RRP
TCL 30 5G pros
TCL 30 5G cons

Screen quality is excellent and gentle on the eyes
Includes a free pair of wireless headphones
Thin and lightweight design

Camera quality rather basic overall
Videos quality has a bit of noise in low light
Design rather plain
On this page:
Design & functionality
Design is simple and safe
Thin and lightweight design is comfortable to use and carry
TCL is certainly playing it safe when it comes to the way it designs its phones, with the TCL 30 5G sporting a very similar look to other devices in its 30 range.
While it's not exactly a bad thing to have a consistent design (much like Apple does with its iPhones), I still wouldn't mind TCL mixing it up a bit. I was supplied with the Tech Black colourway of the phone, and it both looked and felt very much like the TCL 30+ phone I reviewed in the past. It's nothing exciting, but TCL has never really been at the forefront of groundbreaking phone design.
The back is made with a matte-like plastic, which does a good job at avoiding fingerprints and smudges for the most part. The cameras are housed in the top left corner of the back and are fairly inconspicuous compared to camera setups from other brands. There's a side-mounted fingerprint scanner on the lock button, which is about halfway down the phone and under the volume buttons on the right side when you're looking at the screen.
Overall, while TCL hasn't made any groundbreaking steps with the design for the TCL 30 5G, it's still an identifiable look and clearly the sort of simple approach the company is happy to roll out across the board. It might be a safe approach, but doesn't mean they haven't worked to pack a lot under the hood.
Using the phone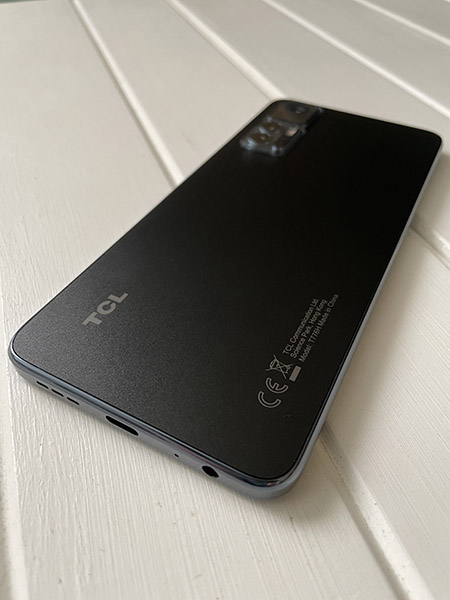 Despite its larger size with a 6.7-inch display, the TCL 30 5G features an ultra-thin and lightweight design, which makes it an easy and comfortable phone to use, even with one hand (if you have smaller hands). Weighing only 184g, it does feel lighter than smaller devices like the Google Pixel 7, which doesn't always happen with larger phones.
Although I'm personally not a fan of the bigger phones (opting more for the slightly more compact iPhone 14/14 Pro and Google Pixel 7 sizes), I found the TCL 30 5G is a good size and easy to use, no matter if you're just browsing social media or watching videos.
The TCL 30 5G comes with both facial recognition and fingerprint unlocking. The fingerprint scanner is on the side lock button, and although it seemed a little sensitive to any touch, I found it to be quick and responsive. Facial recognition was, for the most part, also a smooth and seamless experience bar a couple of instances of failed attempts.
Overall, TCL has managed to produce a phone that, while rather plain and straightforward in its design, is the epitome of user-focused functionality. It looks and feels good to use and while it includes the nice big screen size some users would prefer, it doesn't feel heavy, bulky or awkward to use. While it looks inoffensive, it's very much along the lines of 'if it ain't broke, don't fix it'.
Performance
Screen is gentle on the eyes and provides a great viewing experience
Solid battery life with fast charger in the box
As the name suggests, the TCL 30 5G includes 5G coverage, making it the only 5G-compatible phone of the 30 lineup available in Australia. There's a MediaTek Dimensity 700 chipset, along with the 6.7-inch AMOLED display and up to 60Hz refresh rate, plus a big 5,010mAh battery with up to 18W fast-charge compatibility. Considering the price point of $599 AUD, it's safe to say that you'd expect a solid performance — one markedly better than cheaper phones currently on the market.
I felt that overall, the TCL 30 5G did a good job at keeping up with my needs. I found it delivered a rather fast and smooth performance, whether I was browsing the web, social media, gaming or watching video. It was a little bit slow to process switching between apps, but its scrolling performance was rather smooth and fluid. While the 60Hz refresh rate was decent, I'd like to see higher refresh rates pop up in phones like these, which is essentially TCL's most premium offering in the current Australian market.
Of course, one of the big selling points to the TCL 30 5G over its TCL 30 series counterparts is the 5G connectivity. Performing a speed test on 5G speeds on the Optus network, I was able to achieve a maximum average download speed of 450Mbps.
There was very little to complain about from the overall performance. While it's not as quick or fluid as what you get from more expensive devices, I found it to be an overall solid phone able to easily keep up with my needs.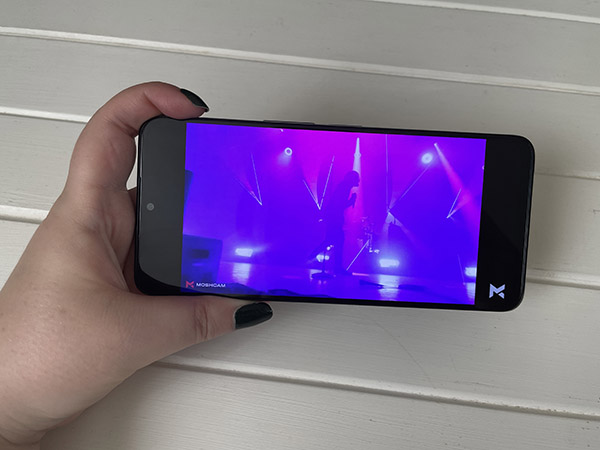 Viewing experience
This is where things get interesting. One thing TCL has put a lot of effort into is its screen and visual technology. A big focus for the brand has been towards optimising visuals but with eye health in mind. Considering its background in TV technology, it's not surprising to see such effort put into the screen tech.
The TCL 30 5G includes TCL's NXTVISION display technology — this is something you can turn off and adjust in the settings. While it might be one thing to claim on paper that you're improving visuals and reducing blue light, it's another thing to back it up with real-world performance.
Luckily, TCL has delivered what it has promised. I used the phone with the NXTVISION switched on and with its default settings for most of my usage, but I did play around with the settings for certain activities.
The screen quality of the TCL 30 5G is excellent — watching videos delivered such a clear and true-to-life experience, that I found myself surprised with the quality for the price point (a similar experience I had with its cheaper counterpart, the TCL 30+). It's clear that this technology provides TCL with the ability to improve the screen quality on cheaper phones.
TCL has also worked at reducing blue light by 30% while keeping original colours and without yellowing (something more common with other phones). As someone who has a bit of light sensitivity, especially when it comes to using screens, I find the TCL 30 5G screen is actually really comfortable for my eyes.
I tend to prefer darker screens for this reason and found that whether the brightness was darker or brighter, it was rather easy on the eyes without losing any of that screen quality. While I felt like maybe colours lacked a little vibrancy or pop that you'd get with some other screens, it wasn't particularly noticeable and certainly didn't detract from the screen's performance, nor its true-to-life colours.
Combining the excellent screen quality and tech with the larger display size makes it a great phone for watching videos. Despite the phone also including just the one built-in speaker, I found the audio quality was great. It wasn't too quiet (something I experienced with the Google Pixel 7), and provided an overall great performance, whether watching videos or playing music. While it lacks a bit of the depth you get from more expensive phones — and a bit of the immersiveness that you'd experience with two speakers — I didn't find that any of that detracted from the overall experience.
One small issue that I did find was that, as sensitive as the phone's adaptive brightness is, it was almost too sensitive at times. In certain dark and low-light conditions, the screen brightness was rather dark, which was mostly noticeable when watching videos. In these instances I needed to boost the brightness a bit. I also found that when switching apps, the brightness adjusted and would become darker between the apps. However, it's nothing that can't be fixed by manually adjusting the brightness, and as someone who prefers a darker screen, it didn't really bother me.
Battery and charging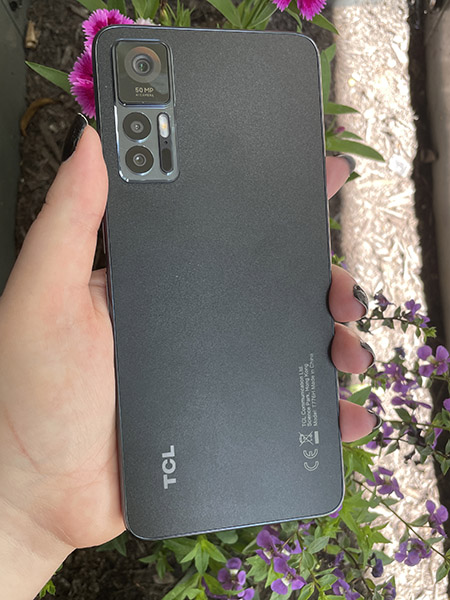 TCL has managed to pack a pretty hefty 5,010mAh battery into the TCL 30 5G, which is definitely on the bigger battery end compared to other devices on the market. But, how does it hold up in the real world on a day-to-day basis?
Well, it can keep up, that's for sure. I paid close attention to the battery performance while using the phone, and managed to get a full week of usage on the one charge. Keep in mind this was with low to moderate usage, so some days there were regular and long idle periods, while other days included more frequent usage and higher-intensity use such as video streaming and gaming.
On one particular day, I managed to get through 12 hours of moderate usage (gaming, social media browsing, etc with regular idle periods) with only 16% battery drain. However, from four hours of more intensive usage (HD video streaming, gaming, general social and web browsing and idle periods), I experienced a 7% battery drain.
Breaking down these activities, around 27 minutes of HD YouTube streaming drained 3% of the battery, while 44 minutes of Disney+ streaming used 4% of the battery, which keeps it fairly consistent with the 1% per 10 minutes battery drain I've experienced video streaming on other phones I've tested. Around 44 minutes of gaming used up 6% of the battery, which is to be expected as gaming tends to drain your battery faster than most other activities.
While I found the TCL 30 5G kept up with my needs and usage very well, heavier users, especially if you're into mobile gaming and stream a lot of video, might find their battery drains much quicker. However I still feel like it's a big enough battery to get you through the day.
The TCL 30 5G does include up to 18W of fast charging, and a 18W fast charger is included in the box. Using a 15W charge, I was able to charge from 0% to 100% in three hours and 10 minutes, while using a standard charge added around 30 minutes on to the charge time. Using the supplied 18W fast charger, I was able to charge from 0% to 100% in two hours, and in 33 minutes was able to get the battery up to 39% — not too bad if you're short on time and need a battery boost.
Overall, the TCL 30 5G delivers a solid performance across the board. While it is a more expensive phone than its counterparts in the 30 series, I feel like the TCL 30 5G provides a great performance overall, with minimal issues and a great quality screen experience with consideration given to eye health. While other devices might show off its flashy features, I feel that TCL's focus on its screen technology and actively working towards reducing blue light and creating a screen that's easier on the eyes to reduce strain, is a real stand out for the brand.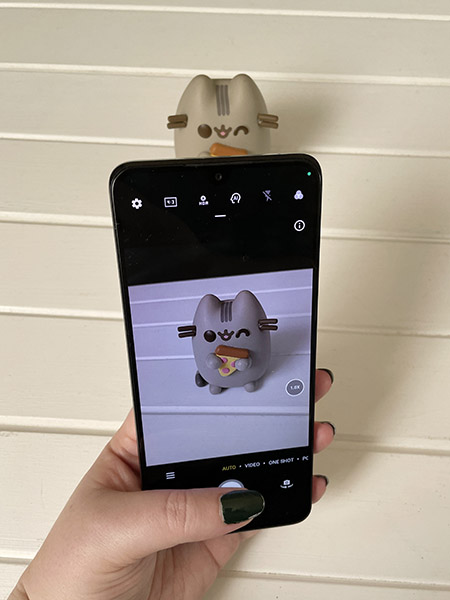 Cameras
Outdoor photos look great with some nice depth and colour
Macro and portrait mode a little hit and miss
TCL has a triple rear camera setup with 50MP main lens, a 2MP depth camera and 2MP macro camera. For your selfies, there's a 13MP ultra-wide front facing camera. There is also a range of features including high pixel, portrait mode, stop motion, AI scene detection, One Shot and face beautification.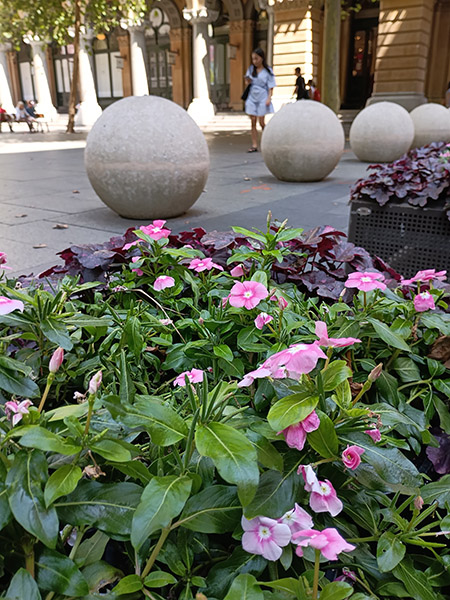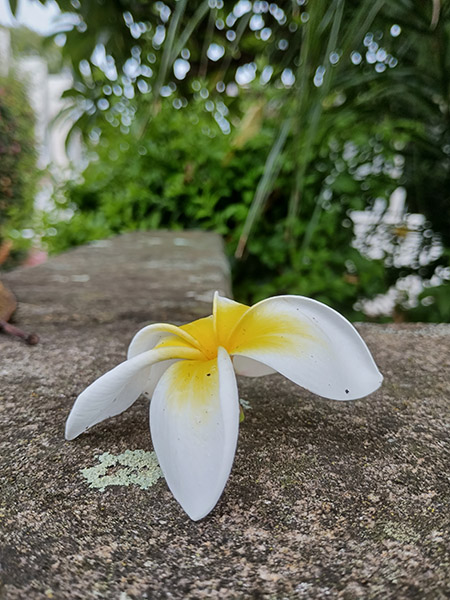 While I mentioned the screen's darkness as part of the phone's performance, it also needs to be raised when it comes to taking photos. There were occasions where I wasn't able to fully see what was on screen in bright conditions, which resulted in some shots being rather blurry. While you can adjust your screen's brightness while in the camera mode, I hadn't tried it at the time, so I can't confirm whether this would have changed had I been able to increase the screen's brightness.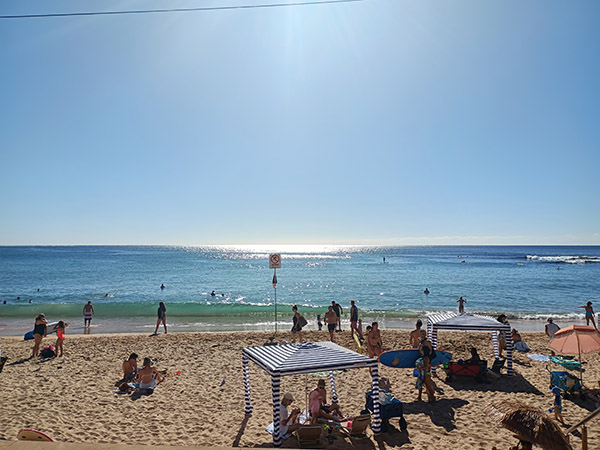 When it comes to the real-world performance of the cameras, I was pleasantly surprised for the most part. Outdoor photos turned out great, and actually better than I expected. The colours were true to life and rather vibrant, and I felt it did a good job at adding some dynamics to the shots. The quality might not have been as impressive as what you get with cameras on more expensive phones, but it does a good job at producing some nice outdoor photos in a range of conditions.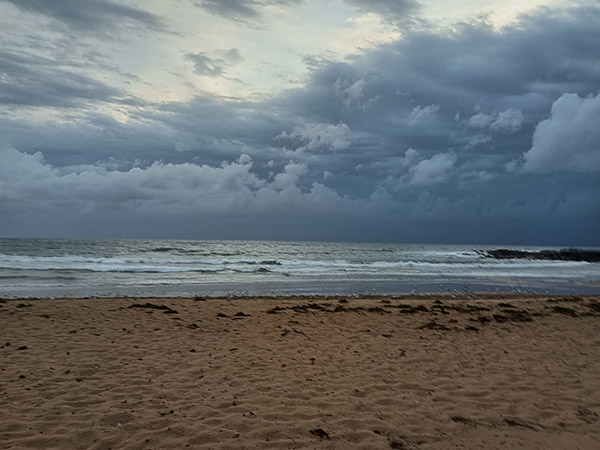 It wasn't a perfect experience though. Although I found it did a great job at capturing the depth to cloudy skies in lower light conditions, an overcast day with mostly light grey/white-ish cloud cover was prone to flaring. I struggled to get the phone to focus on the sky and clouds in order to adjust the brightness, and I even struggled to get the image brightness adjuster to appear on screen. Photos taken with the sky flare also extends to the darker parts around it, like trees, creating a bit of a bright blur over the outlines of darker subjects.
I found indoor photos were rather surprising. On screen, the colours looked rather dull and the overall image dark, but once the images were processed, colours were much more vibrant and true to life, while the image was a bit lighter than you'd expect. If you use the AI scene detection mode switched on, it will usually kick into night mode in those low-light indoor settings, which does boost colours and brightness more than when this is switched off.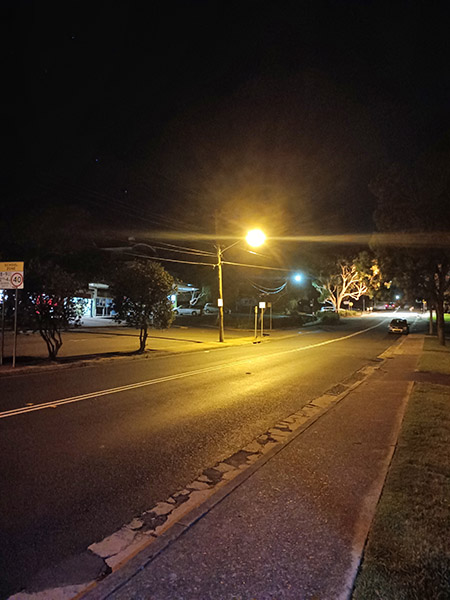 There are two options for 'night' mode with the TCL 30 5G — the AI scene detection's 'night' mode and the phone's Dark Shot mode, which can be switched off and on in the camera settings. The AI night mode does a decent job at brightening low-light settings, but will still produce rather dark results in darker environments, while Dark Shot does a great job at lightening a very dark setting. The only catch is that you'll need a steady hand to produce Dark Shot photos without much blur. The results are overall decent, but it might not be a feature you want to regularly use, just handy to have in certain situations. Unlike the night mode of more expensive devices, you'll hardly be able to see the night sky, but that's to be expected of phones in this cheaper price range.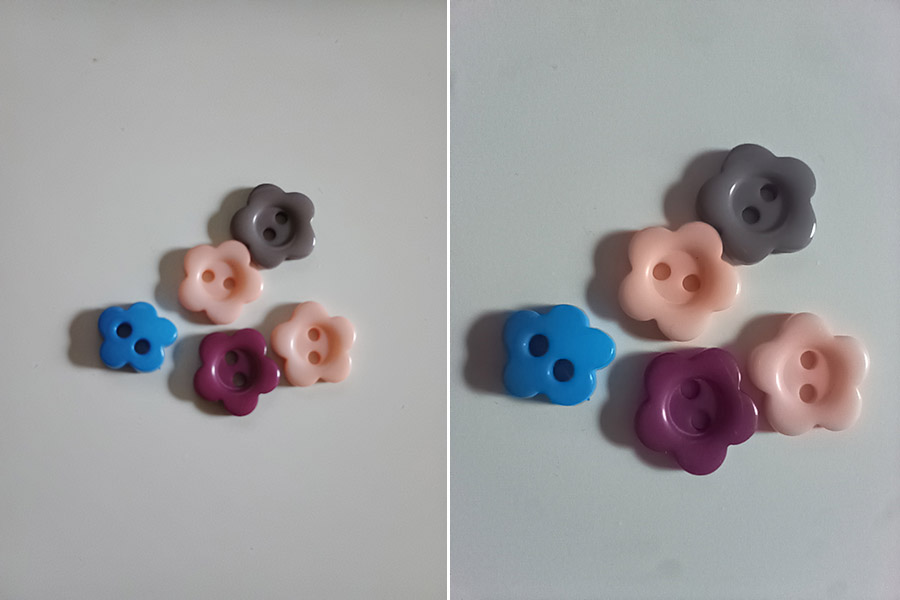 While there is a dedicated 'super macro' mode, there is also a standard macro mode that's available in the AI scene detection menu. I personally love a good macro photo, so any phone that has a macro camera and/or mode included gets a big tick from me. However, like many other affordable/budget-friendly phones, the TCL 30 5G's macro mode doesn't quite have the same power as the macro mode on the iPhone 14 Pro or other premium devices. It does a decent job, but I found it struggled to focus on the subject and results were often a bit blurry or not as sharp as I'd hoped. The AI macro mode does a good job and brightens the image well. While it's not a perfect mode, it does the basics well, but I wouldn't be relying on it producing the professional-quality photos of premium devices.
Portrait mode was another mode I'm on the fence with, like macro. You get an ok result overall, but it was prone to blurring the outline of the subject matter, using both the front-facing camera for selfies and the rear camera. The background blur was also a little hit and miss at times, depending on the proximity of the background. Overall, you can get some ok portrait photos, but might need some persistence to get the right shot.


Video recording is decent, but nothing too spectacular. You'll get a very basic experience, and the image quality in lower light conditions is prone to a bit of noise. Using the front-facing camera to film, you also have access to the beautification features, although the results are a little unnatural looking. The mic also picks up on sounds of the phone, such as if you have your finger over the bottom speaker, or the click vibration when adjusting the beautification on screen. The auto-focus was generally good but struggled a bit in lower light conditions.
Overall, the TCL 30 5G's cameras will do the job for your basic photo and video needs. While you won't be blown away by the performance, and it's certainly not what you'd get from a more expensive phone, it's fine for casual photographers. Outdoor photos were a stand-out, but indoor photos may suffer from a bit of noise, as will video in lower-light conditions.
Note: Images taken on the TCL 30 5G have been digitally compressed for web.
Phone plans for the TCL 30 5G
You'll need to buy your TCL 30 5G outright from a retailer, or buy it on a phone plan from Southern Phone. If you choose to buy from Southern Phone, you can buy your device bundled on a monthly plan. Keep in mind that these plans available for bundling don't include 5G network access.
The following table shows a selection of published Southern Phone postpaid plans on Canstar Blue's database, listed in order of cost, from the lowest to highest and then by data allowance, largest to smallest. Use our mobile phone comparison tool to see plans from a range of providers. This is a selection of products with links to referral partners.
If you prefer to buy outright but still want a new SIM-only plan, you can compare prepaid and postpaid plans in the tables below.
Here is a selection of postpaid plans from Canstar Blue's database with a minimum of 10GB of data, listed in order of standard cost, lowest to highest, then by data allowance, largest to smallest. Try using our mobile phone plan comparison tool to see a wide range of plans from other providers. This table includes products with links to referral partners.
Here is a selection of prepaid plans from Canstar Blue's database with a minimum of 10GB of data each month, listed in order of standard cost, lowest to highest, then by data allowance, largest to smallest. If you want to compare a larger range of offers from other providers, use our phone plan comparison tool. This table includes products with links to referral partners.
---
Related: Nokia G60 5G review: A strong performance for the price
---
Should I buy the TCL 30 5G?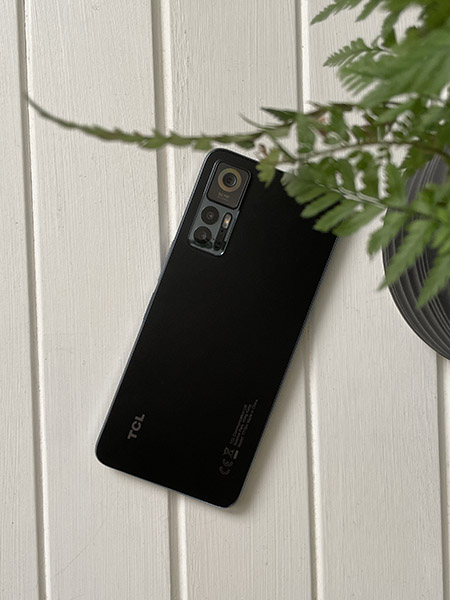 It's worth noting that TCL has added some extra value by bundling a pair of TCL MOVEAUDIO S600 True Wireless headphones (valued at $249) for free with your device. Considering many phones don't include headphones these days, let alone a headphone jack, getting a bonus pair of wireless headphones — without any limited or special offer — is a fairly generous inclusion.
With the competitiveness of the Australian smartphone market, it can be difficult for one brand to cement its place in the market over others. From a manufacturer's perspective, standing out from the crowd can be tricky, and for customers, you simply want the best phone you can get within your budget.
From that perspective, TCL has a hard ask, but a challenge the brand hasn't shied away from. The focus on its screen technology and actively taking steps towards producing a screen that not only looks great, but is also easier on your eyes and reduces blue light, is a pretty good position to take. I found that this is backed up by real-world performance and I felt the TCL 30 5G was overall rather easy on my eyes and I didn't feel as much of that eye strain that I've had from using other devices.
Whether you have light sensitivity or just want to look after your eye health — or the eye health of your child — this could make the TCL 30 5G worth your consideration.
It also helps that you'll get a solid overall performance from the TCL 30 5G. While its performance won't blow you away like what you'd expect from a premium phone, it well and truly keeps up with your day-to-day needs.
| Consider the TCL 30 5G if | Don't consider the TCL 30 5G if |
| --- | --- |
| You're looking for a device at this price range and want a screen with a focus on eye health. | You're looking for a phone with a focus on camera performance. |
Product used for review/testing was a free sample provided by TCL.