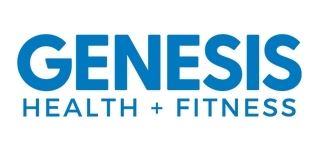 Review of Genesis gyms
Genesis Fitness Club was founded in Victoria in 1997, with the aim of offering health and fitness classes to help with weight management and other health issues. It has now grown into a chain that spans across five states and has a variety of different programs on offer. Let's have a look to see what it brings to the fitness world and if it may be the best gym choice for you.
Genesis gyms
Genesis has a structured approach to its clubs, offering programs under the following four categories:
Cardio and muscular endurance
Strength and toning
Weight loss
Wellness (core strength, flexibility, and energy levels)
The above programs have three levels of assistance including one-on-one personal training, small group personal training, or group fitness classes. New Genesis members receive a free fitness consultation and introductory personal training session when you sign up, among other things.
Genesis has also designed a Coaching Zone, which is a personalised group training session with a coach. It aims to change the way people look at exercise and bring purpose to every workout. This program is only available at certain Genesis Fitness clubs. Some Genesis gyms also provide childcare facilities and a swim school for children and adults.
Along with its basic facilities and group fitness classes, Genesis also offers an 8 Week 'Your New Beginning' Challenge at an additional cost. Part of the package includes eating plans, weekly nutrition seminars and group training sessions, a support App and progressive check in sessions.
What facilities does Genesis offer?
Basic facilities include cardio and strength training equipment, group training and personal training
Genesis specific services include the Coaching Zone (personalised group training), 'My Genesis' (online nutrition assistance program, which includes recipes, eating plans and nutrition news at $49 per 12 weeks)
Extra facilities at participating clubs only include childcare services, swim school for children and adults
How much does Genesis gym membership cost?
Genesis has two membership types – a Direct Debit Membership and Paid in Full Membership. There are no indicative prices publicly listed. You may like to call a local Genesis Fitness club to enquire.
Genesis memberships are said to include assistance with setting up and reviewing an ongoing training plan every 12 weeks, regular fitness tests to track progress, and unlimited group classes. It also provides a fitness consultation, introductory personal training session, introductory small group training session and an introductory group exercise class.

Genesis membership T&Cs
Genesis allows members under 18 to sign up to a membership with guardian assistance, with the minimum age at most clubs being 12. Those under the age of 16 must be accompanied by someone over the age of 18.
Special Offers
Genesis offers student discounts at some locations. It also offers a five day free trial for new members. You may like to call your local Genesis club to enquire.
Club Access
Some of the Genesis fitness clubs have 24/7 access. There is a casual membership rate for visitors.
Contract terms
When going away or unwell, you are able to put the membership on hold for two to six weeks over a 12 month period for a service fee. The amount allowed to be put on hold varies by club. Putting the membership on hold due to pregnancy is free of charge for up to 12 months.
Cancellation policy
There is a seven day cooling off period if you decide to change your mind about Genesis membership. For cancellations after the cooling off period, Genesis requires a 30 day notice. If you pay for a membership in full, there are no refunds available. You will need to contact your local Genesis gym directly to discuss the details.
What group classes does Genesis offer?
The following classes are some of what Genesis Fitness has to offer, but note that these can vary from club to club.
Yoga
Cycle Class
Boxing
Tone and Core
Pilates
Body pump
Should I choose Genesis gyms?
When trying to find the gym that is right for you, you may like to consider what is important to you and can this gym meet your fitness goals. Genesis aims to unite and inspire the local community to be fitter and healthier. You may like to contact your local Genesis Fitness club to enquire about what it offers and also make use of the free trial. The equipment, location, contract flexibility and the social atmosphere may all add up to making you stay or leave a fitness club. It would be wise to also consult online reviews and ratings, such as ours, to provide a helpful insight into what Aussies think about a number of gyms chains across Australia. While not officially a female-only gym, Genesis certainly seems to be marketed more towards women than men, especially those who like the idea of group fitness classes.
Photo Credit: Shutterstock, Genesis Fitness
About the author of this page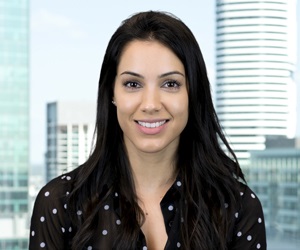 This report was written by Canstar Blue's Home & Lifestyle Content Lead, Megan Birot. She's an expert on household appliances, health & beauty products, as well as all things grocery and shopping. When she's not writing up our research-based ratings reports, Megan spends her time helping consumers make better purchase decisions, whether it's at the supermarket, other retailers, or online, highlighting the best deals and flagging anything you need to be aware of.