It's no secret that America is the King of streaming. But Australia is doing a mighty fine job at keeping up, particularly in the last few years. Anything they can do, so can we. Well, almost.
One streaming platform that, much to our frustration, still isn't available here in Australia is Hulu. Home to some of the best television shows right now – originals The Handmaid's Tale, Castle Rock and The Act, Donald Glover's Atlanta, and smash-hit This Is Us, plus the entire catalogue of fan-favourites such as It's Always Sunny in Philadelphia, South Park and Golden Girls – it's easy to see why it's so sought after.
Having all these brilliant shows on Hulu is just cruel when the platform isn't available to us Aussies. It's like when your parents used to put the jar of chocolate biscuits up on the top shelf out of reach. So close, yet so far. But what if there was a way around it?
First of all, what actually is Hulu?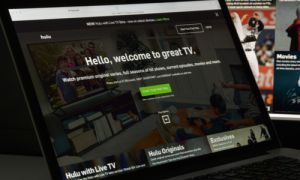 Hulu is an on-demand, subscription-based streaming service, operating similarly to our much-loved Netflix and Stan. However, the platform differs from others in that it grants users early access to the latest episodes of their favourite cable network television shows. It also places a priority on current television and original content, rather than loved movie classics and documentaries (that's not to say there isn't some on the platform, though).
Users can choose their Hulu subscription based around what kind of experience they're after – the basic, ad-supported option comes in at just $5.99 USD per month, but prices increase for additions like live TV, and ad-free viewing.
So, how can we access Hulu in Australia?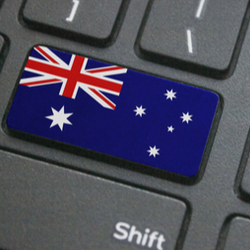 Yes, Hulu is great, but it's also untouchable here in Australia, unless you're willing to run a VPN on your device of choice to make your way through Hulu's 'geo-blocking'. It's a little unclear whether doing this is technically 'illegal' or not but you'd certainly be in breach of Hulu's terms and conditions given it has commercial arrangements in place to protect the copyright of its content. Therefore, we wouldn't recommend doing it.
It's worth pointing out that, even if you do manage to trick Hulu's geo-blocking with a VPN, you'll still face the challenge of actually signing up to Hulu to access its content. You'll need an American address and zip code, plus a credit card that Hulu's payment system will not be suspicious of. There are sites online that explain – or at least, offer suggestions – about how to get around all this, but we won't go into them here.
What is a VPN? And what is geo-blocking?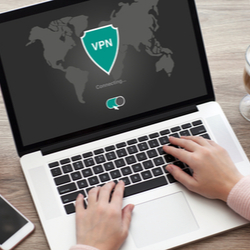 We understand if you're a little confused (to be honest, so are we). A VPN, which stands for virtual private network, is exactly as it states. It allows you to create a private and secure connection, which protects your personal information and data, to another network over the internet. Your original IP address will become undetectable, and as a result you can gain access to region-restricted websites (aka, geo-blocking – a website blocking you due to your geographical location) as well as hiding your browsing activity from any potential hackers.
How do I get a VPN?
Before you install and run a VPN, you should do some research. There are many different plug-ins out there, on different websites, with different prices – some are even free. After you've chosen a VPN provider, install the application, and follow their set up instructions – this should end with a username and password that you can use to login each time you wish to use the VPN. Once logged in, you can connect to a network of your choice – e.g. America.
Are VPNs illegal?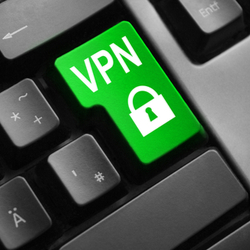 Having and using a VPN is not illegal. According to Lifehacker, this quote comes from former Prime Minister Malcolm Turnbull, who explained the situation here in Australia:
"The Copyright Act does not make it illegal to use a VPN to access overseas content. While content providers often have in place international commercial arrangements to protect copyright in different countries or regions, which can result in 'geo-blocking', circumventing this is not illegal under the Copyright Act."
That being said, the water becomes murky when you use a VPN to subscribe to a streaming platform designed for American usage only. You will be breaking Hulu's subscription terms, and although this has never been pronounced illegal, you may face other consequences. Hulu is well-known for going to great lengths to prevent international streamers using VPNs, including terminating a VPN service (which you may well be locked in to pay for) and banning users from the site. Go at your own risk.
Will Hulu ever come to Australia?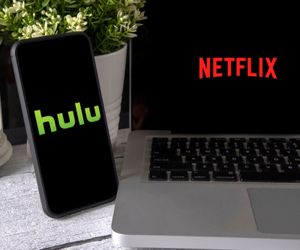 Ahh, wouldn't this be nice – and save us all a lot of time and effort. Unfortunately, there's been no official statement by Hulu that it has any intention of bringing the streaming service down under in the near future. However, there is a glimmer of hope in the form of Disney – which now owns 60% of Hulu – and its aspirations of "global growth". Let's hope they come through for us, hey.
At the end of the day, it really comes down to you. Do you need Hulu in your life? If yes, then there is a way – you'll just have to be careful. But if you think you can live without it, then maybe stick with what you know.
Stream 50+ Sports with Kayo
Love streaming? Love sports? Kayo is a new streaming platform that provides access to a wealth of sports, from basketball to cricket, motorsports and soccer. Click 'go to site' for more details.
Brand
Subscription Type
No. of Screens

/same time viewing

Advertised Cost^^

/month

Stream over 50 sports, Live & On Demand
Watch on 2 screens at the same time
14 days FREE trial (New Customers Only)

min. cost $25 over 1 month

2

$25

Go To Site

Stream over 50 sports, Live & On Demand
Watch on 3 screens at the same time
14 days FREE trial (New Customers Only)

min. cost $35 over 1 month

3

$35

Go To Site
^^View important information
Image credits: Mano Kors/Shutterstock.com, Casimiro PT/Shutterstock.com, Narin Chauhan/Shutterstock.com, Denys Prykhodov/Shutterstock.com, Imilian/Shutterstock.com, Budiman B Daud/Shutterstock.com