Thrifty Australia Car Hire Review
While it may be tough to leave your set of wheels at home, hiring a car for your time away can be a more convenient way to travel or get around in a new city or region. But when it comes time to choosing a hire car, there's often plenty of providers, vehicles and hidden fees that seem to make the decision a lot harder than expected.
Founded in the U.S. in the 1950s, Thrifty is well-known in the hire car market, operating on a global scale, with over 170 locations available in Australia. With a number of vehicles and extras available to hire, regardless of whether you need something to get you from A to B, or for your well-earned holiday or even something to help with moving house, Thrifty may be worth looking into.
If you're looking to book a car for an upcoming trip, read on to find out just what Thrifty has to offer, and if it's the provider for you.
How do I book a car with Thrifty?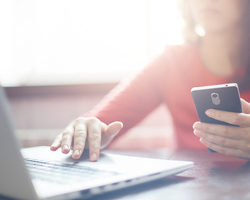 Similar to other hire car providers, Thrifty allows you to book a car as soon as you visit the website, or open the Thrifty app. The process starts by selecting your pick-up location, dates that you'll be hiring the vehicle for, a pick-up time and the age of the primary driver. You can also select whether or not you'll return your vehicle to the same destination, plus add any discount codes or membership details.
From here, you'll be shown the vehicles available at your selected location, along with what price you can expect to pay. Once you've picked the car you'd like, you'll be taken to a new screen, where you can add any extras to your travels, including additional protection and coverage, baby seats and GPS units. Once you've selected what you need, you'll be taken to the final screen where you'll be asked to review your order and enter your personal details. Once you've entered the correct details hit the 'Book Now' button, and you're all set to get your trip underway.
Be sure to enter your Velocity Frequent Flyer Number to score extra points!
Can I change my booking with Thrifty?
You'll be able to modify or cancel your booking with Thrifty under the 'View/Cancel booking' tab on the reservations page. Simply enter your email address and booking number, and your booking information will be available for you to double-check or cancel. If you'd like to modify an existing booking, you can either email Thrifty or contact them via its National Contact Centre.
Will I be charged a cancellation fee?
Cancelling your trip can be a disappointing time, particularly if you have to pay additional fees as a result. While Thrifty doesn't specifically state if you'll be charged a cancellation fee, or how much you'll have to pay if you do incur a fee, it will depend of the provider and how popular the vehicle type you've booked is. While there are no guarantees, it's best to simply contact your provider as soon as possible if you're looking to cancel your reservation.
Where are Thrifty hire cars available?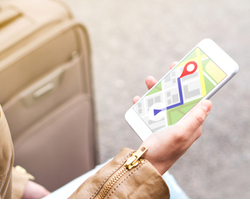 As one of the larger hire car providers in Australia, Thrifty offers a full list of locations on its website, including airports, rural areas and capital cities. Major locations include:
Can I pick-up and drop-off my Thrifty car at different locations?
When it comes to choosing a provider, location and convenience are some of the biggest factors on the final decision. As a result, having the option to return your rental to a different location from where you picked it up from can prove helpful, particularly if you're only planning on heading in one direction. To accommodate for this, Thrifty gives you the option to select different pick-up and drop-off locations during the booking process, although you may incur a fee to take your vehicle one-way.
What type of vehicles can I hire from Thrifty?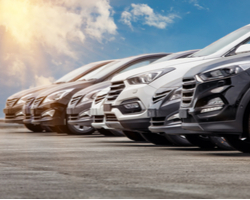 Organised into categories to help you find what you're after, Thrifty offers a wide range of vehicles to choose from, including smaller vehicles for when you're travelling solo, larger SUVs if you've got a few friends with you, as well as trucks and vans for when you need to take a bit of gear with you. If you're looking for something specific, Thrifty also stocks hybrids for those after something a bit greener, as well as luxury models for when you want to arrive in style. While each vehicle will ultimately be subject to availability, Thrifty will outline what's available at your selected location during the booking process.
Can I take my Thrifty hire car off-road?
It can be tempting to travel down a dirt road as a way to see part of the country or as a shortcut, but you may have to resist temptation if you're behind the wheel of a Thrifty hire vehicle. Unless you've booked a 4WD, Thrifty doesn't permit any vehicle to travel down an unsealed road, with certain areas around Australia also not allowed, including beaches. Areas and vehicle limitations are outlined in the terms and conditions, but if you're looking to travel somewhere specific, it's best to contact the provider directly to avoid any additional fees and charges.
How much will a car hire from Thrifty cost?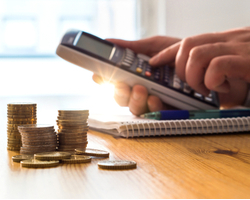 Figuring out the final cost is often one of the toughest parts of your travels, particularly if you're not sure about all the fees and charges associated with hiring a vehicle. The end price will be influenced by the type of vehicle you've booked, when you made the booking, whether or not you've used a discount voucher as well as if you've added any extras to your order. In turn, the total amount you face at the checkout can vary between providers, meaning it's best to keep an eye on the price tag if you're looking to book on a budget.
While Thrifty doesn't offer a complete breakdown of the costs that you're likely to see on your final bill, here are some of the more common fees and charges you may encounter:
Premium Location Surcharge – The additional expense of picking up a hire car from airports or city centre locations.
Vehicle Registration Recovery Fee – A fee that covers vehicle registration costs, as well as toll registrations. The fee is calculated as a 'per-day' charge, meaning the longer you hire your car for, the more you'll have to pay.
Administration Fee – A common fee type among hire car providers, which is a fee charge for the administrative costs associated with your rental process.
Single Vehicle Accident Fee & Damage Recovery Fee – If you've met with an accident while out on the roads, you'll incur a fee in relation to the accident type.
Refuelling – Thrifty offers a number of options for you to choose from when it comes time to fill up on your drive to the drop-off location, include a pre-pay option, filling up yourself or simply incurring a higher refuelling fee to return the car without visiting a petrol station.
While not an exhaustive list, these are just some of the more common fees you'll likely encounter when hiring through Thrifty. Other fees and charges are outlined in the terms and conditions, so it's best to read the fine print before driving off.
How can I pay for my Thrifty hire car?
There are multiple ways to pay for your Thrifty hire car, including by credit card, debit card and cash. It should be noted however, that debit cards and cash are only accepted at select locations, so it's best to check with the provider beforehand.
While some hire car companies require you to pay at the end of your road trip, Thrifty requires you to pay for your rental period when you pick-up the keys, in addition to a deposit. Deposits range between $200 and $1,100 depending on the location and type of vehicle you've hired, and will be refunded at a predetermined date usually outlined in the rental agreement.
When paying by card, Thrifty will only accept bank-issued cards in the name of the renter, so be sure to book under the correct name!
What credit cards does Thrifty accept?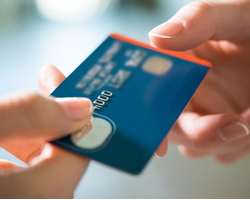 Thrifty accepts all major credit and debit cards that feature the Visa or Mastercard emblem, including Diners Cards and American Express. However, each card will incur a different surcharge, ranging from 0.70% to 3.75%, which can prove a big difference when it comes time to pay the bill.
How can I get a discount on my Thrifty hire car?
With hire car charges and fees based on a number of factors, finding a discount or promotion can be the saving-grace for your wallet when it comes to your next big trip. Under the 'Specials' tab on the website, Thrifty offers deals on both car hire and commercial vehicle hire, including free upgrades and discounts, although each deal will likely have an expiration date, so keep your eyes peeled.
In addition to discounts on your vehicle hire, Thrifty also offers a way for you to potentially save on the rest of your journey through its partners, including the chance to earn Velocity Points and cheaper hotel rates. You can also earn additional discounts and extras through Thrifty's Blue Chip membership, plus its affiliation with Australian Auto Clubs (additional details available online).
Who can rent a vehicle from Thrifty?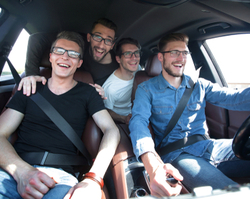 In order to hire from Thrifty, drivers will be subject to a few requirements before they're allowed to get behind the wheel. Below are some of the guidelines that decide who Thrifty rent a car to:
Age – Drivers must be aged 21 or over to hire a vehicle, although drivers aged under 25 will be subject to an 'underage surcharge', and will only be able to hire from Thrifty's standard range of vehicles.
Licence – Thrifty recognises all current non-provisional and non-probationary licences from Australia and overseas. If you're looking to hire a truck, you'll also have to have the relevant licence requirement.
International drivers – Those that hold an overseas licence must be able to present an English translation of their licence or International Driver's Permit to hire from a Thrifty provider.
Can I add additional drivers through Thrifty?
With plenty to see in Australia, or you've got plenty of business meetings packed into your day, having someone else to take over some of the driving can make your time in a rental car more enjoyable. If you're looking to add an additional driver to your booking, Thrifty offers you to do so at an additional cost of $5.50 per driver per day.
What happens if I get in an accident in a Thrifty hire car?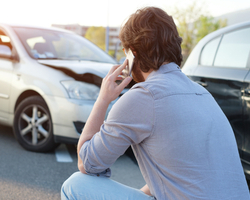 Regardless of how cautious you are as a driver, there's always a chance that you'll run into some trouble or an accident while and about. Whether it's a minor fender-bender, or something a little more serious, Thrifty outlines a process for you to follow if you meet with some trouble.
If you're involved in an accident, Thrifty encourages you to call Thrifty Roadside Assistance, as well as emergency services if needed. You'll likely be asked to fill out an accident report as required by state or national authorities, in addition to an Incident Report for Thrifty.
To give you additional peace of mind for your time on the road, Thrifty offers a number of protective extras, including Premium Protection, Ultimate Protection and Recovery Plus Protection, along with roadside assistance to help you stay safe behind the wheel.
If you do need to call out Roadside Assistance, you'll be charged an additional callout fee, which is outlined in your rental agreement.
Other things to know about Thrifty
The hire car industry can be a daunting experience with plenty of fine print to read through regardless of which provider you decide to go with. But if you've got your heart set on a Thrifty rental, here are a few areas to explore further to make the most of your time behind the wheel.
What is Thrifty Blue Chip?
Blue Chip is Thrifty's loyalty program, offering a number of benefits for members. While it's free to sign up to, you must be over 21 years of age and have a valid driver's licence. Once you've signed up online, you'll be given a Blue Chip Membership Number, which you can use to log in and look at both past and future bookings, in addition to bypassing the counter when you go to pick up your vehicle.
Blue Chip VIP is the premium level of Blue Chip, entitling members to additional extras and upgrades. To qualify for Blue Chip VIP, you must have rented 15 or more vehicles in a 12-month period.
Thrifty Mobile App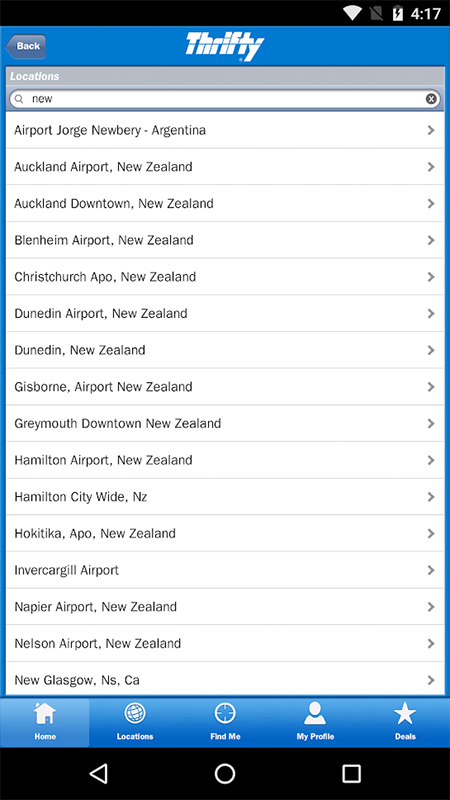 To help with booking a ride on the go, the Thrifty app is available on both iOS and Android operating systems. This allows you to book a new reservation, as well as check any current or past bookings. In addition, the Thrifty app is free on both systems.
Is hiring a vehicle from Thrifty worth it?
Hire cars and trucks can make life a lot easier, whether you need something for the weekend or that big business trip. But with so many options available it can prove to be an uphill battle to find one that suits your needs and budget. As a result, to identify the best fit for your trip, it's always best to look into all of your options before booking, as you may find a provider that's gentler on your wallet, or offers a more convenient location for your journey.
While it may just be easier to book with the first option you find, reading into the rental agreement, as well as the full amount of other services available to you, can make your time behind the wheel and at the checkout, much easier.
About the author of this page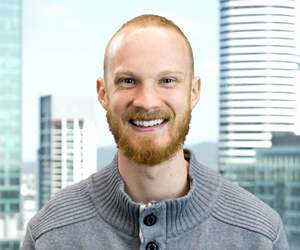 This report was written by Canstar Blue's Content Projects Lead, Dean Heckscher. He's our resident expert on all things automotive, health & fitness, streaming and more. Dean is also one of Canstar Blue's customer research report producers, helping to turn complicated subjects into easily-digestible information for our readers. He's passionate about helping consumers make better-informed purchase decisions on all manner of consumer goods and services.
Picture credit: Jevanto Productions/shutterstock.com, StoryTime Studio/shutterstock.com, Mikbiz/shutterstock.com, Tero Vesalainen/shutterstock.com, Rido/shutterstock.com, ASDF_MEDIA/shutterstock.com, tommaso79/shutterstock.com
What do customers think of Thrifty hire cars?
In 2019, Australian consumers gave Thrifty 4 out of 5 stars for overall customer satisfaction for hire cars.