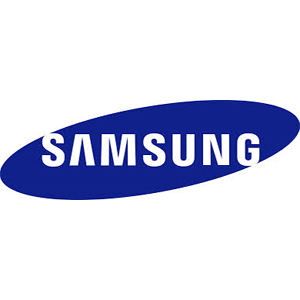 They're more well-known for mobile phones than washing machines, but Samsung have fared well in our customer satisfaction survey for front loader washing machines. Australian customers we surveyed gave Samsung front loaders a 4-star rating overall.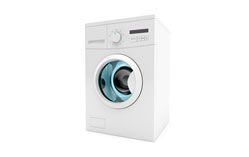 Canstar Blue front loader washing machines customer satisfaction survey
The people behind the name
Samsung is now ranked as a top 10 global brand, but it began humbly in 1938 as a small trading company that sold noodles and dried seafood. Samsung soon moved into the insurance business in the 1950s, and then into amusement park operations in the 1960s, before finding a home in electronics in the 1970s. Samsung Electronics was founded in 1969 in South Korea as a manufacturer of TVs.
Samsung is a large, family-owned corporation or a 'chaebol', which means 'wealth clan' in Korean. This allows them to invest in developing new technology instead of just producing an endless line of static products. They even survived the 1997 recession that affected many Korean businesses.
Their mission is to make life better for people around the world, and it does this by sponsoring many different community development projects. For example, in 2012 they sponsored the London Paralympic Games and developed the eyeCam, an eye-tracking mouse for the disabled.
Samsung is also committed to sustainability and was the only Asian company to be one of the ten global companies listed in the Carbon Disclosure Leadership Index (CDLI). Its current slogan is 'Turn On Tomorrow'.
Samsung washing machine innovations
1974: Samsung begins producing washing machines.
Wi-Fi: The WD10F8K9ABG is introduced asAustralia's 1st ultra-large capacity washing machine with Wi-Fi, controlled via smartphone app. Washes up to 16kg. Performs well as an 8kg built-in dryer. Has an 8″ colour LCD touch screen control panel. Samsung has one of the longest warranties around for a front loader – 11 years for parts on the Digital Inverter Motor.

Keep kids in mind when choosing washing detergent
Other front loader washing machine brands we rated
Canstar Blue commissions Colmar Brunton to regularly survey 3,000 Australian consumers across a range of categories to measure and track customer satisfaction. The outcomes reported are the results from customers within the survey group who have purchased a washing machine at some point in the last 3 years – in this case, 1,248 Australians.
The brands included in this year's survey were:
Miele
Fisher & Paykel
LG
Samsung
Bosch
Electrolux
Simpson
You can view our front loader washing machine survey results here.
Other articles you might like
End of financial year sales: are you really getting a bargain?