Dyson Portable Heaters Review & Guide
Dyson is a world leader in small appliances, but while it is best known for its collection of popular vacuum cleaners, including their stick vacuums, the brand is also growing its reputation when it comes to cooling and heating home gadgets. To see how Dyson portable heaters stack up, we take a look at what models are currently available plus their features and prices.
Dyson Hot + Cool fan heaters range
Dyson is well known for its unique bladeless technology, offering a number of fan heaters in this design. The lineup includes:
Dyson Pure Hot + Cool Link Air Purifier (HP03): $799 RRP
Dyson Pure Hot + Cool Purifying Fan Heater (HP00): $899 RRP*
Dyson Purifier Hot + Cool Formaldehyde Purifying Fan Heater (HP09): $1,099 RRP*
Features to expect from Dyson's portable heaters
A few common features in Dyson's portable heaters include:
Purifier: uses Dyson's Air Multiplier technology to suck in pollutants and release purified air throughout the room. Some models also have a layer of activated carbon, which is claimed to get rid of odours and gases.
HEPA filter: contains a HEPA H13 filter to trap 99.95% of particles.
Night-mode: offers a lower noise setting and the option to dim the display.
Diffused mode: purifies the room by directing the airflow through the back of the machine so it doesn't cool you.
Compatible with Dyson Link app: controls the appliance and monitors the air quality straight from your phone.
Dyson Pure Hot + Cool Link Purifying Fan Heater

Another portable heater is Dyson's Pure Hot + Cool Link Purifying Fan Heater. It contains Dyson's Jet Focus control, which allows you to use it for personal use (i.e. direct it to heat or cool a specific spot) or on diffused mode to heat or cool larger areas. Its temperature settings range from 1°C to 37°C. The model additionally has a Quiet Mark accreditation and is Sensitive Choice approved.
Other features include;
360° Glass HEPA filter
Night-time mode
Remote control
Compatible with Dyson Link app
Two-year manufacturer's warranty.
This Dyson purifying fan heater weighs 4kg and measures 69.1cm x 26m x 26cm (H x W x D)
Dyson Pure Hot + Cool Purifying Fan Heater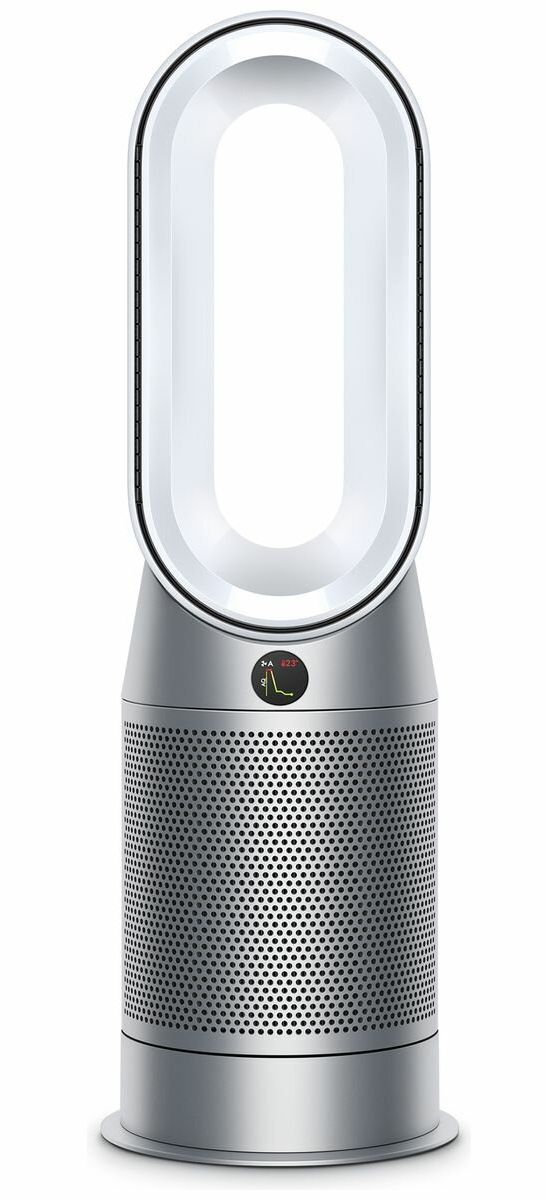 One of the first models to attract consumers to Dyson's Hot + Cool range is this Dyson Pure Hot + Cool Purifying Fan Heater. It boasts many of the same features and functions as the other model but does not connect to the Dyson Link app. Here's what you can expect:
Jet Focus control
360° Glass HEPA filter
Can adjust oscillation angle up to 70°
Sensitive Choice approved
Two-year manufacturer's warranty.
This Dyson portable heater weighs 5.5kg and measures 76.4cm x 20.5cm x 11.2cm (H x W x D).
Dyson Purifier Hot + Cool Formaldehyde Purifying Fan Heater

The Dyson Purifier Hot + Cool Formaldehyde Purifying Fan Heater is the brand's latest portable heater. It's currently the only model on the website that provides heating capabilities and can additionally detect and destroy formaldehyde. You can also expect the same bladeless design, plus fan and purifier functionality included in the other Hot + Cool products.
Other features include:
10 speed settings
Can adjust oscillation angle up to 350°
Voice control
Sensitive Choice approved
HEPA H13 filter.
This Dyson portable heater measures 76.4cm high and has a base diameter of 24.8cm. It weighs 5.5kg.
Are Dyson portable heaters worth the money?
It's certainly worth checking out Dyson's range of portable heaters ─ particularly if you're planning on investing in a high-end model and prefer to pay extra for additional features that you can use all year-round, rather than just the cooler months. Since the brand's Hot + Cool series is designed to function as a purifier and fan as well as a heater, you could even switch out these three appliances for just one of Dyson's purifying fan heaters.
Dyson's portable heaters also certainly catch the eye with their space-age bladeless design. Their simplicity, along with their functionality, is what keeps the company competing with – and often ahead of – other brands. If you're looking for a sleek design to fit right into your home, Dyson will likely have you covered.
But expect to pay a premium price for a premium appliance. Plus, it's worth mentioning that many brands are now adding air-purifying capabilities to their appliances and offering these at lower prices.
When it comes to the important issue of energy efficiency, unlike most household appliances, portable heaters don't have energy star ratings because there are no government regulations requiring them for such appliances. Instead, it would be a good idea to keep wattage in mind as the greater the wattage of a heater, the more power it will use, and the more it will likely cost you in energy bills.
Of course, it's still worth reviewing a range of brands and products to find the appliance that best matches your cooling and heating needs – and your budget. If you're prepared to spend the big bucks, Dyson will be very tough to beat. But if you're looking for a bargain, you could certainly pay less elsewhere.
Portable Heaters Reviews & Ratings
*Prices are taken from Appliances Online and respective retailers, correct as of April 2022. 
About the author of this page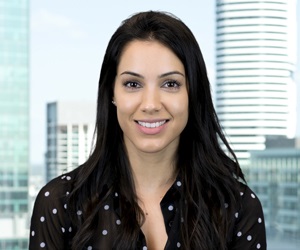 This report was written by Canstar Blue's Home & Lifestyle Content Lead, Megan Birot. She's an expert on household appliances, health & beauty products, as well as all things grocery and shopping. When she's not writing up our research-based ratings reports, Megan spends her time helping consumers make better purchase decisions, whether it's at the supermarket, other retailers, or online, highlighting the best deals and flagging anything you need to be aware of.
What do customers think about Dyson Portable Heaters?
In 2021, Australian customers gave Dyson 4 out of 5 stars for overall customer satisfaction for portable heaters.
Dyson Portable Heaters
Canstar Blue
Award:
Overall Satisfaction