Review of Dyson Portable Heaters
Dyson is a world leader in small appliances, but while it is best known for its impressive collection of innovative vacuum cleaners, the brand is also growing its reputation when it comes to cooling and heating home gadgets. In this report, Canstar Blue reviews Dyson's portable heaters, their features and prices, to help you make a more informed purchase decision for those cold winter nights and mornings.
Dyson Hot and Cool Fan Heaters
Dyson is well known for its unique bladeless technology, offering a number of fan heaters in this design. The line up includes:
Dyson AM09 Hot + Cool Fan Heater Black/Nickel: $599 RRP*
Dyson AM09 Hot + Cool Fan Heater White/Silver: $599 RRP*
Dyson AM05 Hot + Cool Fan Heater White/Silver: $599 RRP*
Dyson Pure Hot + Cool Link Purifier Fan Heater Black/Nickel: $799 RRP*
AM09 Hot + Cool Fan Heater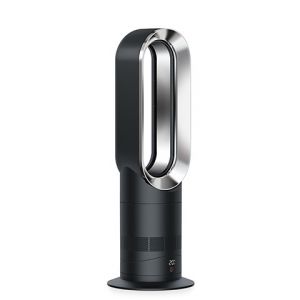 Dyson's AM09 Hot + Cool electric portable fan heater can be effective all year round, as it is a two-in-one fan heater – it cools in summer and heats in winter. Its one-touch cooling mode allows you to switch from heating to cooling with one button on the remote control. The Dyson AM09 Hot + Cool is designed with Air Multiplier technology to amplify the surrounding air, and when used in conjunction with your air con, it circulates cold air around the room.
There are two modes available with the AM09 model – personal mode and diffused mode. Dyson claims its personal mode gives a long-range strong airflow, so you don't have to sit right in front of the heater to get warm, and for a wide projection its diffused mode is able to mix with the surrounding air. It claims to have fast even room heating, as well as powerful cooling with a jet focus control. It's designed with precise temperature control that allows you to choose your target temperature and a thermostat that helps to maintain your desired warmth.
Dyson AM09 design features
It is a fairly light heater, weighing 2.4kg. Its compact design enables you to sit it up on a bench top or shelving unit. There is oscillation control, allowing it to move left and right just like other fans. The Dyson AM09 model is also able to be tilted up or down to help reach even your toes. To create a slick design, Dyson has replaced the controls with a remote. The ergonomic design also allows you to dock the remote to the top of the fan heater magnetically for easy storage. Dyson claims its AM09 model is 75% quieter than previous generation of Dyson fan heaters.
Dyson AM09 safety features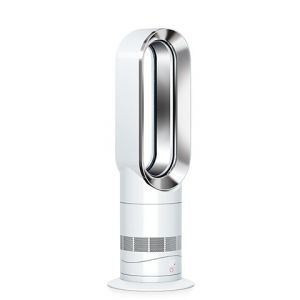 Some key safety features with the AM09 Hot + Cool fan heater are that it does not use spinning blades or visible heating elements, making it safe for kids. It automatically switches off if tipped over and maintains temperature below dust burning point to eliminate any burning smell. There is a built-in sleep timer that you can use to turn it off with pre-set intervals ranging from 15 minutes to 9 hours. Maintenance wise, its bladeless design is said to be easy to clean.
Dimensions (HxW): 580 x 153mm
Colour: Black/Nickel or White/Nickel
Warranty: 2 years
RRP: $599*
Dyson Pure Hot+Cool Link Purifying Fan Heater

A slightly larger option with additional air purifying technology is this unit. It has an integrated HEPA filter claimed to extract up to 99.95% of particles that pass through the heater. In addition, its graphite crystals are stated to capture odours, domestic fumes and gases.
Aside from the filter, this fan heater is also equipped with Dyson's Link App, allowing you to monitor air quality of your room. It can also adjust airflow automatically. Dyson's Jet Focus control allows you to use it for personal use or on the diffused mode to heat or cool larger areas. Its temperature settings range from 1°C to 37°C. It also has a Quiet Mark accreditation.
Dimensions (HxW): 691 x 260mm
Colour: Black/Nickel
Warranty: 2 years
RRP: $799*
Dyson AM05 Hot + Cool Fan Heater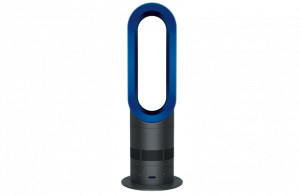 An older model that is still on the market is Dyson's AM05 Hot + Cool Fan Heater that is available in two colour combinations – White/Silver and Iron/Blue. It has largely the same features as the AM09, except for the jet focus control and a sleep timer. Jet focus allows you to change between a focused mode for direct heating and a diffused mode for wider airflow. The sleep timer allows you to turn off the heater after pre-set intervals. If you could go without these two features, you may like to keep this model in mind and save yourself a bit of money.
Dimensions (HxW): 580 x 200mm
Warranty: 2 years
RRP: $599*
Are Dyson portable heaters worth the money?
Dyson's portable heaters certainly catch the eye with their space-age bladeless design. Their simplicity, along with their functionality, is what keeps the company competing with – and often ahead of – other brands. If you're looking for a sleek design to fit right into your home, Dyson will likely have you covered. But expect to pay a premium price for a premium appliance.
When it comes to the important issue of energy efficiency, unlike most household appliances, portable heaters don't have energy star ratings because there are no government regulations requiring them for such appliances. Instead, it would be a good idea to keep wattage in mind as the greater the wattage of a heater, the more power it will use, and the more it will likely cost you in energy bills.
While Dyson is a leading brand in the world of portable heaters, it's still worth reviewing a range of brands and products to find the appliance that best matches your cooling and heating needs – and your budget. If you're prepared to spend the big bucks, Dyson will be very tough to beat. But if you're looking for a bargain, you could certainly pay less elsewhere.
Portable Heaters Reviews & Ratings
*Prices taken from Appliances Online and respective retailers, correct as of October 2019
About the author of this page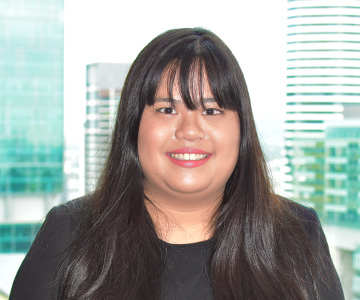 This report was written by Canstar Blue's home & lifestyle journalist, Tahnee-Jae Lopez-Vito. She's an expert on household appliances, grooming products and all things grocery and shopping. In addition to translating our expert research into consumer-friendly ratings reports, Tahnee spends her time helping consumers make better-informed purchase decisions on all manner of consumer goods and services, while highlighting the best deals and anything you need to be aware of.
What do customers think about Dyson Portable Heaters?
In 2019, Australian customers gave Dyson 4 out of 5 stars for overall customer satisfaction for portable heaters.
Dyson Portable Heaters
Canstar Blue
Award:
Overall Satisfaction