Simpson Clothes Dryers Review
If you're looking for a no-nonsense clothes dryer, then it's hard to look past Simpson. Despite being one of the top names in laundry appliances, Simpson currently only manufactures three models of clothes dryer. They are the 4kg, 5kg and 6kg Ezi Loader Dryer – okay, technically speaking these three models are essentially the same dryer simply with different capacities, but it's still worth a closer look.
In this article, Canstar Blue reviews Simpson's Ezi Loader. We assess its features, specifications and price, as well as consider whether it's right for you.
Simpson Ezi Loader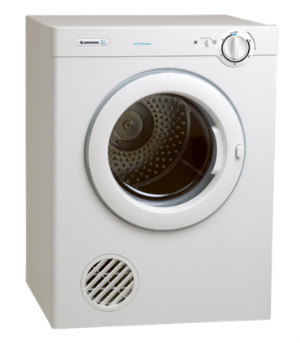 The Simpson Ezi Loader is a straight-forward vented dryer, with simple controls, large capacities and 'Ezi loader' doors to make loading and unloading easier. As we mentioned, the Simpson Ezi Loader dryer is available in 4kg, 5kg and 6kg capacities which is large enough to suit the needs of most households. Simpson claims a proud reputation of durability, backed by 150 years of experience. True to this, Simpson includes a full 2 year domestic warranty on all its clothes dryers.
Features
Simpson clothes dryers are designed to keep things simple, meaning it's not too fussed on features. The highlights include:
Rotary control
Child safety lock door
Safety thermostat
Stainless steel drum
Auto cooldown
Delicate option
Reverse tumbling action
The limitations of Simpson clothes dryers are most evident when you look at its dry cycles. It only has 'timed cycles' for 30, 60, 90, 120 or 150 minutes. Unlike certain other brands, Simpson clothes dryers don't include any special settings for wool or bedding, nor will this dryer measure moisture levels to calculate how long the clothes will take to dry – you just have to guess.
Simpson clothes dryers have an energy efficiency rating of 1.5 stars, which is slightly lower than most comparable models. Even if Simpson Ezi Loader is the cheaper dryer to purchase, consider that it might cost you more long term.
Simpson Ezi Loader Price
The Simpson Ezi Loader range of dryers is pretty simple, which also means they are rather affordable. The below prices are from Appliances Online at the time of writing.
SDV401 – 4kg Ezi Loader Dryer Price: $379
SDV501 – 5kg Ezi Loader Dryer Price: $469
SDV601 – 6kg Ezi Loader Dryer Price: $517
Accessories
Simpson also sells clothes dryer 'venting kits' individually. These kits attach to the dryers vent and redirect its exhaust outside, minimising the moisture and allergens released in to the laundry.
There are two kits available. The first costs around $30 and includes the ducts, louvres and flange adapters in a connectable 8-piece unit for easy-assembly. Alternatively, customers can spend $50 for a simpler venting kit with a longer louvre.

Should you buy a Simpson clothes dryer?
Simpson clothes dryers are simple, affordable and durable. Unless you have real passion for drying clothes, and chances are you don't, a Simpson clothes dryer has everything you'll need.
For those wanting to get a little more out of their dryer, then you might want to consider another brand. Some manufacturers produce intelligent dryers that are able to detect how moist your clothes are in order to optimise the dry cycle. Plenty of models also include settings specialised for different fabrics, helping minimise the risk of damaging clothes.
Also remember that Simpson clothes dryers have an energy efficiency score of 1.5 stars which is slightly lower than comparable vented models (usually around 2 stars). If you're concerned about minimising your energy usage and are willing to spend a bit more on a dryer, consider purchasing an efficient heat pump dryer.
To sum up, Simpson clothes dryers are most ideal for those needing a reliable clothes dryer that gets the job done. Shoppers concerned about features and energy consumption should continue to review other brands.
About the author of this page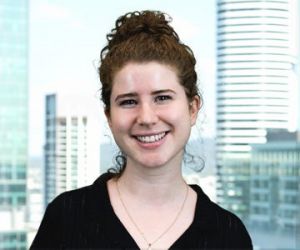 This report was written by Canstar Blue's Content Producer Luciana Lawe Davies. She writes about streaming, appliances and consumer products and services. Luciana enjoys bringing readers the best in what's on TV and at the shops, including the best deals and latest reviews.
What do customers think about Simpson Clothes Dryers?
In 2019, Australian customers gave Simpson 5 out of 5 stars for overall customer satisfaction for clothes dryers.
Simpson Clothes Dryers
Canstar Blue
Award:
Overall Satisfaction