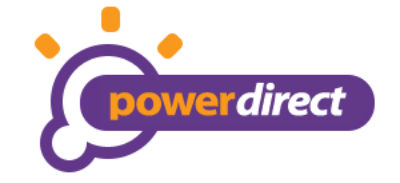 Powerdirect Review and Rates
According to the Powerdirect website, all exisiting Powerdirect customers were transferred to AGL from October 15, 2022. The retailer is also no longer accepting new customers. Please treat the below information as historical only.
Powerdirect is an AGL-backed electricity retailer that operates across New South Wales, south-east Queensland, Victoria and South Australia. While it holds itself as a business energy specialist, Powerdirect also supplies electricity to residential properties and offers customers some useful advice on cutting power usage around the home.
Powerdirect isn't a particularly well-known power company, but it still has the potential to offer competitive value on electricity. In this review, Canstar Blue looks at what Powerdirect has on offer for residential customers and whether or not this retailer could save you money. If you're in a hurry, you can jump ahead and compare plans in your area with our comparison tool.
Powerdirect Electricity Plans
Powerdirect keeps it simple with only one residential electricity deal in each state – its Standing Offer. Available to customers in Victoria, NSW, QLD and SA, this plan comes with electricity usage charges and supply charges in line with the relevant Reference Price, or in Victoria's case the Victorian Default Offer price, for each distribution network.
Powerdirect Solar Options
Solar is not a strong suit for Powerdirect, offering a low or minimum feed-in tariff to customers as below. Powerdirect doesn't offer solar installation, however it can help you organise this through its sibling company, AGL.
Powerdirect also tries to help customers save on their power bills with energy saving tips and advice. The Powerdirect website has information relating to how customers can reduce the energy usage of their home or business, as well as comprehensive guides on concessions and discounts.
Powerdirect billing
Powerdirect doesn't offer online billing, however there are plenty of other ways to pay your bill:
Direct Debit: Simply give Powerdirect a call to set up direct debit transfers from your Visa, Mastercard or credit card
Bpay: With online or mobile banking, you can pay bills by simply entering the biller code and reference number found on your bill
Phone: Give Powerdirect a call to pay your bill
Mail: Send a cheque, along with the payment slip from your bill to the Powerdirect office
Post: You can pay in person at the post office or visit the Postbillpay website
Is Powerdirect right for me?
Powerdirect is a pretty very cut and dry energy retailer, offering simple pricing with its market offers that are easy to understand. Powerdirect is generally competitively priced in most states and can work out quite cheap in some areas. But be sure to compare its latest prices in your area with our comparison tool above.
Like any retailer however, Powerdirect is not the perfect fit for all customers. While its residential deals generally offer reasonable value, this retailer is first and foremost dedicated to business electricity retail. What would this mean for its customer service? You would only really know by signing up. That said, if price is the most important driver for you, Powerdirect is certainly worth further investigation. You can see how other electricity retailers stack up in Canstar Blue's customer satisfaction ratings and price comparison tools.
---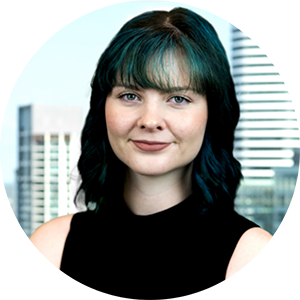 Kelseigh Wrigley: Energy Specialist
As Canstar Blue's Energy Specialist, Kelseigh Wrigley covers the retail energy market, with a focus on electricity, gas and solar. She joined the team after completing a Bachelor of Journalism at the Queensland University of Technology, and has previously written for a variety of online publications, including Hunter and Bligh. You can follow Kelseigh on LinkedIn.
---