Fact Checked
How we rate crackers
Is there a more iconic snack than cheese on crackers? Dip and crackers? Or that sweet combination of peanut butter and banana on crackers? You get it. Crackers make for a cracking bite. Whether you like subtle-in-flavour water crackers, crispbreads or good ol' buttery baked crackers, there's a snacky delight for every person and occasion. Almost half of respondents (42%) generally bring cheese and crackers as an amuse-bouche to a social event, while a third (32%) said they always buy the same brand. But, with so many options available, it's hard to know which brands stack up and which don't. That's where we come in to compare the top cracker brands on the market.
---
Find more detailed information on our ratings methodology.
---
Top Cracker Brand – Shapes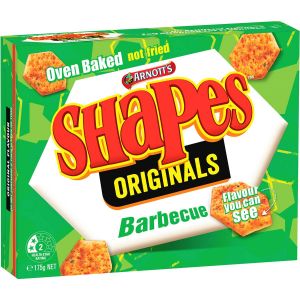 The best friend of pool parties, picnics, BBQs and those times when you don't know what else to bring (move over Favourites), Shapes are the king of crackers when it comes to pleasing adults and kids alike. It might be the joy of geometry, as the crackers come in oval, hexagon and squares, or perhaps it's the original flavours like BBQ, chicken, pizza and cheddar are what Aussie shoppers love. Arnott's also claims the crackers are 'baked not fried' which supposedly lowers the fat content of each biscuit. You can find Shapes in most major supermarkets and grocers, and expect to pick up a box for around $3.50.
Shapes (Arnott's) paired a win with five stars for packaging convenience, variety & range and overall satisfaction. The brand received four stars for taste, texture & value for money.
What kind of crackers are healthy?
Plain and flavoured crackers without added sugar, salt or fat are generally considered a healthy and high fibre snack. However, potato chips don't fall in that category, as they can be energy-dense (i.e. high in kilojoules) and high in saturated fat and salt. So, if you're looking for a healthy alternative to chips and chocolate biscuits, make sure to read the nutritional information on the packaging.
Which crackers should I buy?
Arnott's offers a wide variety of crackers worth dipping into, with Shapes proving to be the top pick. Cheds, as well as Fantastic, are also clearly tingling Aussie's tastebuds as some of the tastiest options to choose from. But if you're after something cheap, supermarket Coles and Woolworths satisfy as the best bang for buck.
For extra inspiration, here are some general suggestions to seek your teeth into:
Baked and water crackers tend to work well when paired with cheeses and cured meats, on a party platter, for example.
If you've got dips as your antipasto, rice crackers and cheese twists can make an ideal accompaniment as they hold their integrity for longer when you dip them into spreads.
If you plan to make a meal with crackers, with some avo and tuna for example, then crispbreads should be your go-to for keeping hunger pains at bay.
Our survey found 17% of consumers buy the cheapest brand (or whichever is on special), with the 30% alternatively sticking to 'light' or healthy crackers. Meanwhile, 32% of people we surveyed generally buy the same brand while the majority (57%) have ventured into trying different flavours from their favourite brand.
Meet our consumer experts
---
Megan Birot: Home & Lifestyle Editor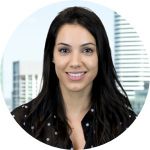 Megan is Canstar Blue's Home & Lifestyle Editor, leading the team that focuses on consumer products and services, ranging from supermarkets and groceries to home and personal appliances and retail stores. She interprets Canstar Blue's bespoke research on the thousands of brands that we compare, rate and review, to help shoppers make better purchasing decisions.
Samantha Howse: Consumer Research Specialist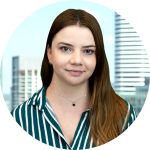 Samantha Howse is Canstar Blue's Consumer Research Specialist, coordinating the consumer research program behind our customer satisfaction awards across Canstar and Canstar Blue in Australia and New Zealand. Sam has earned a Bachelor of Business (Marketing) from Griffith University and, with seven years in market research and 2 years in marketing, she is experienced in survey design, implementation and analysis, coupled with an understanding of marketing principles and best practice.
Picture credits: Oksana Mizina / Shutterstock.com, / Nataliya Arzamasova/ Shutterstock.com.