Review of Avon sunscreen
You won't find it in stores, but Avon has been a household name for decades. Does your local Avon consultant offer the right sunscreen for your skin?
Avon is unlike other big-name skincare brands in that it's sold exclusively by order. Traditionally Avon was sold through catalogues distributed by local Avon representatives, but now you can also order online. As one of the oldest and biggest beauty companies in the world, does Avon's sunscreen range cover consumers' sun care needs or is it behind the times? Read on to find out what Avon can do to keep your skin safe.
Avon Sun Very High SPF 50+ Sunscreen Lotion for Sensitive Skin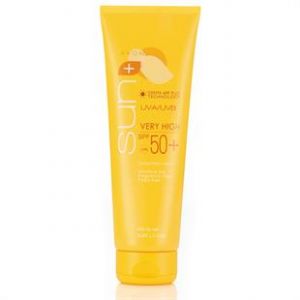 While the name is a bit of a mouthful, the Avon sunscreen product range is simple and to the point. In fact, at the moment it contains just this one sunscreen. The broad spectrum UVA/UVB formula contains aloe vera and vitamin E to soothe and moisturise skin. This helps fight the damage caused by daily sun exposure such as dryness as well as preventing UV damage. It's PABA-free, fragrance-free, and suitable for sensitive skin.
Sizes available:
Sunscreen Lip Balm
It can be easy to forget that the skin on your lips is just as susceptible to UV damage as any other skin! The Avon Care Protect Lip Balm SPF 15 combines moisturising lip balm with sunscreen, to keep lips soft and protected against sunburn and UV damage.
After Sun Care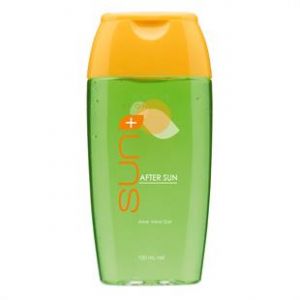 Keeping skin feeling its best isn't just about preventing skin cancer, although that's obviously the most important thing. The Avon Sun Aloe Vera Gel is said to be designed to soothe and rehydrate sun-dried skin, to prevent it from peeling, and reduce irritation caused by stretching of dry, inflamed skin. It also provides a cooling effect which can feel relaxing after a day in the heat.
Sizes available:
Should I use Avon sunscreen?
If you're an avid Avon customer, it may be easy to add an Avon sunscreen to your next order. Otherwise, it can be less convenient to access than other brands which can be purchased from supermarkets and pharmacies.
Avon also suffers from lack of variety. If your sun care needs are simple, that's not a problem, but if you're looking for a sunscreen for acne-prone skin or a sunscreen that's easy for kids to apply, Avon doesn't seem to offer it. However, Avon does offer a number of cosmetics and creams which include sunscreen properties between SPF 15 and SPF 30. Multi-purpose skin products can be an easy way to make a habit of sun safety, so these can be worth sussing out.
About the author of this page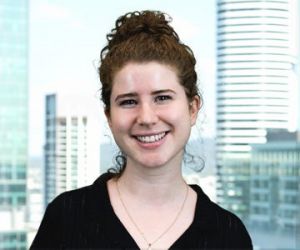 This report was written by Canstar Blue's Content Producer Luciana Lawe Davies. She writes about streaming, appliances and consumer products and services. Luciana enjoys bringing readers the best in what's on TV and at the shops, including the best deals and latest reviews.