Vital Proteins Supplement Review
An American brand that is offering a slight twist on the pure protein supplements that we've all come to expect, Vital Proteins is looking to improve general health and wellbeing alongside recovery with its range of collagen-focused supplements. But for those looking to get into protein supplements for the first time, or those looking to get the edge on those grueling workouts, what exactly does Vital Proteins have on offer, and are they worth buying? Find out all you need to know in this Canstar Blue guide.
Vital Proteins Supplements
Vital Proteins offers a number of supplements, including:
Collagen Peptides
Collagen Bars
Boost capsules
Vital Performance Protein Powder
Vital Performance Protein Bar
Vital Performance RECOVER Drink
Offering protein powders, protein bars, ready-made drinks as well as pre-workouts and capsules for additional health benefits, Vital Proteins may not have the range of other protein supplement brands, but offers a number of options for those looking to improve overall health.
Vital Proteins Protein Powders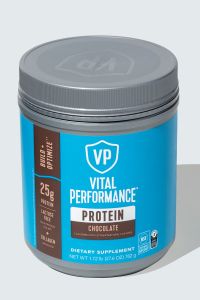 If you're looking for a protein hit to balance out your gym sessions, your best bet within the Vital Proteins lineup is with the Vital Performance range. Containing 25g of protein per 37g serving, the Vital Performance protein powder also contains 6g of carbs, BCAAs and up to 10g of collagen peptides to assist with recovery and general health. Available in a 780g tub, you can choose between chocolate, vanilla, strawberry and cold brew coffee flavours, with ingredients listed on the Vital Proteins website.
Vital Proteins Protein Bars
The Vital Performance Protein Bar is the option for those looking for something a bit more filling than a shake, with the bars also containing no added sugars or artificial colours or flavours, and is gluten free, fitting into a few dietary and lifestyle choices. With 230 calories per 56g bar, the Vital Performance Protein Bar contains 20g of protein, along with 14g carbs and 11g fats. Available in a 12-pack, the Vital Performance Protein Bar comes in salty chocolate peanut, vanilla coconut or chocolate almond flavours, giving you a few options to choose from.
Vital Proteins Collagen Peptides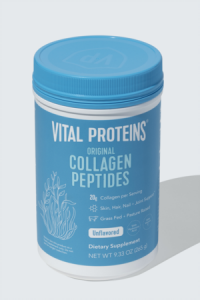 The flagship of the Vital Proteins brand, the Collagen Peptides range includes a variety of collagen-focused peptides to provide recovery benefits in addition to a boost to general health and well-being. Available in multiple flavours, including dark chocolate blackberry, mixed berry, vanilla and unflavoured, the collagen peptides are a powder for you to mix with water, and contain 18g of protein and 7g of carbs per 29g serving, and contain up to 20g of collagen.
You can also opt for collagen peptides with additional benefits such as Hyaluronic Acid and Vitamin C, or opt for a marine collagen made from wild-caught fish, with collagen peptide capsules also available if you're not looking for a powder.
Where can I buy Vital Proteins?
Vital Proteins is available to purchase directly through the Vital Proteins website, as well as third-party online retailers. As Vital Proteins is a US-based company, it's not as widely available in Australia, meaning through the brand's website may be your best bet.
Vital Proteins Shipping & Return Policy
Vital Proteins is based in the US, but ships internationally to certain countries, including Australia. However, time in transit and overall cost for shipping will be dependent on each shipment, as Vital Proteins uses a few different couriers and shipping means, although does also offer postage tracking to help you keep an eye on your order. As they are based in the US, it does not appear Aussie customers will be able to return products, although Vital Proteins encourages customers to contact them via their website if any issues arise.
Is Vital Proteins worth buying?
When it comes to protein supplements, it can be tough to decide which ones are worth the cost, or which ones are all show and no go. While it may not have the largest range, or offer the biggest protein hit, Vital Proteins focuses on providing products that focus on general wellbeing and additional health benefits rather than looking to muscle in on the protein supplement market. As a result, it may not fit everyone's health and fitness goals, but may be worth looking into for those who aren't looking to pack on a lot of muscle, or are looking to get their goals back on track. However, it's always best to look into all of your options before deciding, as you may find a brand that's better suited to your goals and budget, with checking with your doctor also worthwhile to ensure you're picking the best option for your needs.
Picture credit: Albina Gavrilovic/shutterstock.com, Vital Proteins
About the author of this page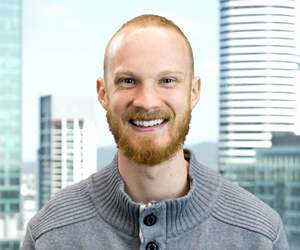 This report was written by Canstar Blue's Site Editor, Dean Heckscher. He's our resident expert on all things automotive, health & fitness, streaming and more. Dean is also one of Canstar Blue's customer research report producers, helping to turn complicated subjects into easily-digestible information for our readers. He's passionate about helping consumers make better-informed purchase decisions on all manner of consumer goods and services.