Fact Checked
While some of us won't admit it, getting a new appliance can be an exciting time, particularly if your fridge broke last week and you've been living out of an esky. But whether you're upgrading to accommodate for a growing household, you want to update the kitchen or simply because your old appliance is past its prime, you're not short on options.
But when it comes to upgrading appliances, you may not have as many options when it comes to getting rid of your old ones. Thankfully, there are a number of stores and services available in Australia that can help take away old faithful – and even install your new one! But who exactly offers this service, and how much does it cost? Find out all you need to know about appliance removals in this Canstar Blue guide.

What retailers can move my old appliances?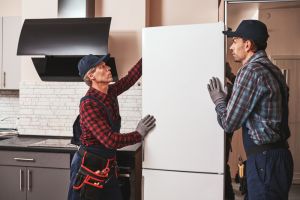 Aussies have a number of retailers to choose from when it comes to removing your old appliances, although each store will have its own terms and conditions as to what they'll remove for you, and what you need to do beforehand. But, as many of the retailers below also sell appliances, you'll often be able to get a new appliance delivered and have your old one taken away all in the one go, which is ideal in anyone's book. Retailers that take away your old appliances include:
The Good Guys
Harvey Norman
JB Hi-Fi
Binge Lee
Dick Smith
Appliances Online
Winning Appliances
Betta Home Living
Which retailers offer fridge removal?
Fridges are a pain to move, particularly if you're wanting to make way for a new one and don't have the muscle to move it yourself. There are a number of retailers who offer removal services for appliances, many of which are listed above. When you're preparing your fridge to be moved you should take a few steps beforehand. Firstly, switching the fridge off up to 24 hours before it's being removed is important so the freezer can defrost and the cooling element can have some time to stop working. Keeping the doors open to air the fridge out is ideal too so any odours or condensation can dissipate before it's removed. 
Which retailers offer washing machine removal?
Washing machines are a big and awkward appliance to move, not to mention the fact that they're extremely heavy. Attempting to move it yourself could result in injury so employing someone to do it for you is ideal. A number of the above retailers offer removal services for washing machines but there are a few steps to complete before they arrive to take your appliance. Switching off the machine and ensuring that all the water is drained is important, as well as leaving the door open for the drum to completely dry can be helpful before it's taken away. 
The Good Guys Appliance Removal


The Good Guys will remove your old appliances, but only if you're purchasing a new appliance with them, and the 'old goods' are of a similar size and type (i.e. if you need an old fridge removed, you'll have to buy a new fridge). The appliance removal service is part of their 'Premium Delivery' service, and you'll have to meet a few terms and conditions before your old goods are out the door, with the old appliance to be empty, cleaned, disconnected from fixtures, outlets or fittings, and be safe for the removalists to handle. Alternatively, The Good Guys can also help you move your old appliance to another part of the premises if you want to hang onto it, provided it's safe for them to move it.
The Good Guys are also involved in a recycling scheme called 'emeals', in which you can donate your old appliances to EcoActive, who turn your old electronics into fresh meals to go towards people across Australia. This service is not affiliated with the purchase of new appliances from the Good Guys, but is a potential feelgood bonus from getting rid of your old appliance.
The Good Guys Appliance Removal Price
The price for Premium Delivery will be displayed in your shopping cart before checking out, and will vary based on both your location and the size of your appliance/s. Keep in mind that delivery price will increase if you live in regional areas.
What appliances can The Good Guys remove?
This service is ideal for large kitchen and laundry appliances, air conditioners, desktop computers and selected small household appliances. It is not available for televisions, entertainment units, portable appliances, technology products or heating and cooling accessories, with terms and conditions available on The Good Guys website if you're not sure.
Harvey Norman Appliance Removal

If you're enthusiastic about your old appliance being recycled and not harming the planet, then Harvey Norman may be the choice for you. The company state that they are an environmentally conscious organisation and offer customers the opportunity to recycle their old TVs, computers and computer accessories through being active participants of the National TV & Computer Recycling Scheme. The service provides drop-off areas (search online for your closest site) for you to deposit your unwanted appliances to be recycled. Keep in mind that this service does not involve pick-up from your house, and you will have to drop-off your appliances yourself. However, if you are already purchasing a new appliance from Harvey Norman, you can save yourself some time and have the company remove your old appliance upon delivery.
Harvey Norman Appliance Removal Price
Harvey Norman offers standard delivery Australia-wide and the cost is calculated by the size and weight of the items, plus the distance to the delivery address. Price may vary in regional areas, meaning the removal cost will depend on the delivery cost.
What appliances can Harvey Norman remove?
Harvey Norman accepts (and will remove) large appliances such as fridges, washing machines, dishwashers, cookers and display equipment such as TVs and computer monitors, plus smaller appliances like kettles, blenders and even electric toothbrushes.
JB Hi-Fi Appliance Removal


Currently, JB Hi-Fi only offers removal, unpacking and installation for home appliances and large TVs that are purchased in store, and are purchased with 'Premium Delivery'. Alongside The Good Guys, JB Hi-Fi are also partners of the recycling imitative 'emeals', which could be a great alternative if you are looking to recycle old appliances but not wanting to buy any new ones at this point in time.
JB Hi-Fi Appliance Removal Price
As the appliance removal service is part of Premium Delivery, the final cost will be dependent on the delivery cost, which is determined by your location and what appliances are being delivered. As a result, it's best to confirm with JB Hi-Fi before you purchase your new appliance.
What appliances can JB Hi-Fi remove?
JB Hi-Fi have stated that, when selecting Premium Delivery, they can remove any appliance upon your request — as long as it of similar size and type to your new appliance.
Bing Lee Appliance Removal

Bing Lee offers two kinds of delivery service — 'Drop Off Service' or 'Full Service Delivery' — and the later offers the removal of your old appliances. With the purchasing of Full Service Delivery, Bing Lee will remove your old appliance, provided it is no greater in size or weight than the replacement product. Currently, no information regarding recycling is available on their website.
Bing Lee Appliance Removal Price
The exact price for Bing Lee's delivery services (and therefore removal services) are not stated, instead that they are calculated on the nominated delivery location and size of the product. Additional fees will also be included when selecting Full Service Delivery, so it's best to check your order before purchasing.
What appliances can Bing Lee remove?
Bing Lee offers the removal of any appliances, provided it's on a one-by-one basis. They also state that the appliance must be disconnected from all services (power, water and gas) by an appropriately licensed person and clean and free of any ice, water, food or debris before the driver arrives.
Dick Smith Appliance Removal


Similar to The Good Guys, Dick Smith offers the chance for customers purchasing a new appliance to have their previous one removed — but only through purchasing premium delivery. Through purchasing this, Dick Smith's courier company will deliver your new appliance to your home, remove it from the box, then take away your old appliance and all packaging.
Dick Smith Appliance Removal Price
The premium delivery service ranges in price based on your location and the size of and the amount of your appliances — however, on average, it tends to fall on the cheaper side than some other services. This may be because if you are looking to have an appliance installed, you will have to manually purchase installation for an extra fee that will be quoted during checkout on their website.
What appliances can Dick Smith remove?
Dick Smith does not offer any specific restrictions regarding appliances — however it appears that they only remove appliances that are of similar size to the new appliance you are having installed to help with the space requirements of the delivery van and service.
Appliances Online Appliance Removal

Appliances Online offer a service they call "Legendary Service", which includes free delivery, free connection of your new appliance and free removal and recycling of old appliances. However, if your appliance needs a more complex installation, you may need to pay an extra installation fee, although this will be a case-by-case basis, so it's best to talk to Appliances Online beforehand.
Appliances Online Appliance Removal Price
All delivery of new appliances and removal of old ones are free of charge for those in metro areas as part of the Legendary Service, although regional areas may incur some cost.
What appliances can Appliances Online remove?
Appliances Online offer appliance removal and recycling for any of your appliances, as long as they are disconnected, empty and ready to go when the team arrives. If you forget to disconnect the appliance, the company also offers to come back and pick it up at a later date.
Winning Appliances Appliance Removal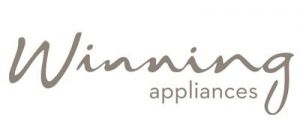 Winning Appliances can organise the removal and recycle of your old fridge and washing machines – provided they are properly disconnected – on a one-for-one basis (i.e. you'll have to buy a new fridge to get the old one removed), with Winning Appliances also able to take away the new appliance's packaging.
Winning Appliances Appliance Removal Price
All delivery and removal of appliances are offered free of charge, excluding certain brands and products, and that the location is easily accessible for two deliver people. If you're not sure, it's best to ask beforehand.
What appliances can Winning Appliances remove?
Winning Appliances offer appliance removal on a one-for-one basis, usually meaning that if you purchase a new fridge, they will only remove your old fridge. Appliances must be disconnected from all water, electrical and gas suppliers by you or your contractor in advance of the appliance being removed.
Betta Home Living Appliance Removal

Betta Home Living offers the removal of old appliances as an add-on to their delivery services, which are calculated by 'zones' and the category of product you are purchasing. Zones range between one (0-20km) all the way through to five (75km+). Currently, no information regarding recycling is available on their website.
Betta Home Living Appliance Removal Price
Price for delivery and removal services range anywhere between $7 and $400, depending on the distance of your house from the store and the size of your product. You cannot receive removal without purchasing delivery, although Betta Home Living occasionally offer promotions for certain stores and suburbs, so keep your eyes peeled.
What appliances can Betta Home Living remove?
Appliance removal will be dependent on each Betta Home Living store, so it's best to check beforehand to ensure collection can be organised. Betta Home Living also state on their website that if an old appliance is being collected, that it be ready out the front of your property.
How much does it cost to have my old appliances taken away?
The final price tag of having your old appliances removed will generally depend on the delivery cost of your selected retailer, as many offer a free one-for-one removal service as part of their 'premium' delivery service. However, most appliance removal services are outlined in the payment section if you're purchasing online, or if you're still not sure, you can always chat to the sales staff of your local store.
How can I recycle my old appliances?
If you're not looking to buy a new appliance but you've got an old fridge just taking up space, you can always recycle through other services such as 1800-GOT-JUNK and similar competitors, most of which offer a recycling service for white goods. Alternatively, local councils offer kerbside collections as a way for you to throw away your old appliances (although this may not be the most environmentally-friendly option).
If you're looking to kill two birds with one stone by getting a new appliance delivered and having the old one taken away, it's best to do your research (as well as talk to staff at your local store) to see if you qualify, and what specific terms and conditions you'll have to meet beforehand, as while plenty of retailers offer the handy service, not all may fit your needs. At the end of the day however, having your old appliances taken away and properly recycled can make you feel just as good as unpacking your new appliance, and may be worth factoring in when it comes to choosing a retailer.

Photo Credit: Andrey_Popov/shutterstock.com, Friends Stock/shutterstock.com
Original Author: Maddy Morwood