It's Hakuna Matata now that Disney+ has entered the streaming wars. Launching in 2019 with nearly 500 movies and 7,500 television episodes, Disney+ has sent fans across the globe into a mass frenzy by taking DVD and VCR copies of The Lion's King, Pocahontas and every other nostalgic classic you could think of and placing them all in one place – online. Basically, Ariel is in HD and all is good in the world.
But – we can see how easy it would be to get carried away with all this goodness. One minute you're belting out Circle of Life, the next minute you're churning through data and panicking about your phone or internet bill. It's important to understand and stay on top of your mobile data usage to avoid any nasty little shockers – especially when you're streaming with mobile data. So, how much data does Disney+ use, and how fast should your connection be? Canstar Blue investigates.
How much data does Disney+ use?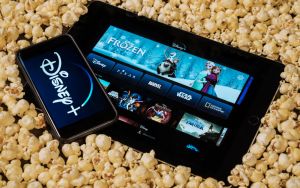 It's estimated that streaming Disney+ will use between 1GB and 3GB of data per hour, although the exact amount of data used will depend on whether you're streaming in high or standard definition.
Disney+ only operates on two picture quality settings – Auto and Data Saver, which appears to be the equivalent of HD and SD. As with most streaming sites, Disney+ states that it will assume your internet can handle high definition (Auto), unless the user changes to the lower picture quality (Data Saver).
Disney+ hasn't publicly disclosed any specifics regarding the data usage of its app. However, we have combined together an array of online sources and come to the average estimates of:
Data Saver (Standard Definition equivalent) = 1-1.5GB/hour
Auto (High Definition equivalent) = 2.25-3GB/hour
Please bear in mind that these figures are simply an educated guess based on multiple sources. They mirror the data usage statistics of other streaming services, and hence can be used as a rough guide when contemplating that next episode.
Experience buffering on Disney+?
If your Disney sing-a-longs are constantly being interrupted by buffering or poor quality, this most likely has to do with the speed of your internet/data. Disney has recommended internet speed of:
5 Mbps for High Definition (1080p)
25 Mbps for Ultra High Definition (4K)
If your internet is too slow, there are measures you can take to reduce your data.
How can I reduce my Disney+ data usage?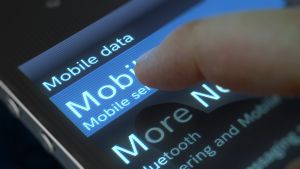 You can reduce your data usage by switching from 'Auto' to 'Data Saver' on your mobile. You can also choose to stream on 'Wi-Fi Only' which will only allow you to stream video when you're connected to a Wi-Fi network. You can reach these options by:
Open the Disney+ app > Select profile > App Settings > Cellular Data Usage > Data Saver/Wi-Fi Only
Much like other video streaming apps, Disney+ allows users to download videos in advance for offline playback later on (when you are not connected to the internet). This is a simple way to save data, as downloaded content will stay stored on your device's internal memory and can be replayed as many times as you please without dipping into any data. When downloading, users can also choose between three different quality settings – standard, medium or high.
How does Disney+ data usage compare to other streaming sites?
In comparison to Foxtel Now, Netflix, Stan, Hayu and Amazon Prime, the estimated data usage of Disney+ is relatively on par with its competitors. However, that doesn't mean you can sit back and stream Aladdin 17 times – regularly monitor your data usage.
| Streaming Service | Low Definition | Standard Definition | High Definition | Ultra Definition |
| --- | --- | --- | --- | --- |
| Foxtel Now | 0.47GB | 1.4GB | 3.2GB | N/A |
| Netflix | 0.3GB | 0.7GB | 3GB | 7GB |
| Stan | 0.57GB | 1.13GB | 2.89GB | 7GB |
| Hayu | N/A | 1.18GB | 1.92GB | N/A |
| Amazon Prime | N/A | 0.7-0.9GB | 2GB | 6GB-7GB |
| Disney+ | N/A | 1-1.5GB | 2.25-3GB | N/A |
Data usage based on hourly use. Information gathered from respective websites and online sources, Feb 2020.
"Hakuna Matata means no worries for the rest of your days" – so make sure you take time to check on your internet and mobile data so there truly is no worries for the rest of your days.
Sign up to Disney+
Don't have a Disney+ account yet? There are two plan options to choose from – a monthly subscription, or prepay for a year. Both plans include the same features, with unlimited downloads and the ability to stream on up to four screens at the same time. This table includes links to a referral partner.
Brand
Subscription Type
No. of Screens

/same time viewing

Advertised Cost^^

/month or year

Stream the Disney+ library, including Disney+ Originals, Star Wars, Pixar, Marvel, National Geographic & Star
Watch on 4 screens at the same time
Add up to 7 profiles
Unlimited downloads of shows and movies on up to 10 devices

min. cost $13.99 over one month

4

$13.99

Get Deal

Canstar Blue receives a commission for sign-ups through Disney+ *

Stream the Disney+ library, including Disney+ Originals, Star Wars, Pixar, Marvel, National Geographic & Star
Watch on 4 screens at the same time
Add up to 7 profiles
Unlimited downloads of shows and movies on up to 10 devices
Prepay for a yearly subscription and save on the monthly cost

min. cost $139.99 over one year

4

$139.99

Get Deal

Canstar Blue receives a commission for sign-ups through Disney+ *

^^View important information
Photo credits: Photo Hall/Shutterstock.com, Klss/shutterstock.com, Daniel Constante/shutterstock.com
Original Author: Maddy Morwood