Chrysler Vehicles Review
While it may have taken a backseat in recent years, American brand Chrysler still may be the go-to option for motorists after a roomy-sedan. Founded in 1925 and taking over the Chalmers company, Chrysler built a reputation in American before expanding overseas, with the brand today operating as part of the Fiat-Chrysler group. If you're interested in finding out what's currently on offer in Australia from the American brand, find out all you need to know in this Canstar Blue guide.
Chrysler Vehicles
In Australia, Chrysler only offers the 300 sedan range, although the range includes a number of models for drivers to choose from. Chrysler models include:
Chrysler 300C Luxury
Chrysler 300 SRT
Chrysler 300C Luxury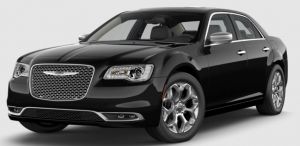 The second generation of the 300 sedan range, the 'C' model has been in production since 2011, with the Luxury model a new addition to the lineup. Powered by a 3.6L V6 petrol engine, the 300C Luxury vehicle has an output of 210kW, with an 8speed auto transmission keeping the horses under the hood reigned in. Featuring 20inch alloy wheels, an 8.4inch touchscreen to help keep an eye on the interior features and car info, the 300C Luxury also comes equipped with reverse parking camera and parking sensors, alongside heated seats and a 9-speaker Alpine Audio System to assist with driver comfort.
Chrysler 300 SRT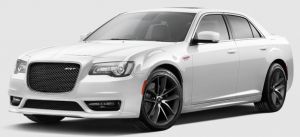 Available as a 300 SRT or 300 SRT Core model, the primary difference between the two comes from the SRT including more features and comforts than the Core model, although the Core model can still keep you and your passengers feeling snug during those long roadtrips. Both models come equipped with a 6.4L V8 petrol engine – capable of an output of 350kW – with 20inch alloy wheels, SRT Performance seats, push button start, Brembo high performance brakes, active exhaust as well as a leather-wrapped steering wheel to give you that luxury feeling.
Is Chrysler worth buying?
While only offering a sedan model for Aussie motorists to choose from – and again only offering a select few models in its lineup – the Chrysler brand has been around for a long time, and still offers plenty of grunt under the hood for those looking for something reminisce of American muscle. Some drivers may also be put off by the price tag, with Chrysler certainly not the cheapest sedan available, but with plenty of features and power attached to that price tag, some may be more than happy to pay for a chance to sit behind the wheel of a Chrysler.
About the author of this page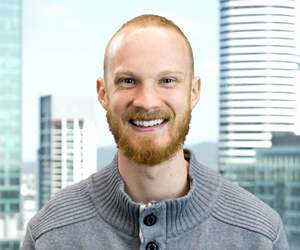 This report was written by Canstar Blue's Site Editor, Dean Heckscher. He's our resident expert on all things automotive, health & fitness, streaming and more. Dean is also one of Canstar Blue's customer research report producers, helping to turn complicated subjects into easily-digestible information for our readers. He's passionate about helping consumers make better-informed purchase decisions on all manner of consumer goods and services.
Picture credit: Chrysler